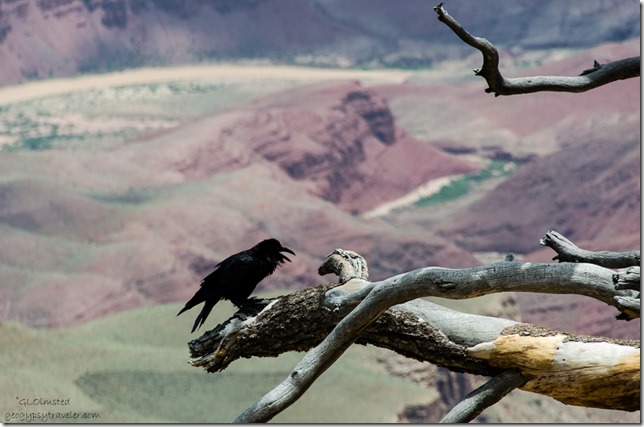 I've been posting so much about my adventures off the North Rim I figured I should share some recent Grand Canyon views.  So let Raven share the story of the Unkar Delta in the bend of the Colorado River.  The ancestral Puebloans once lived there, farming, hunting and gathering with their families in a river side community.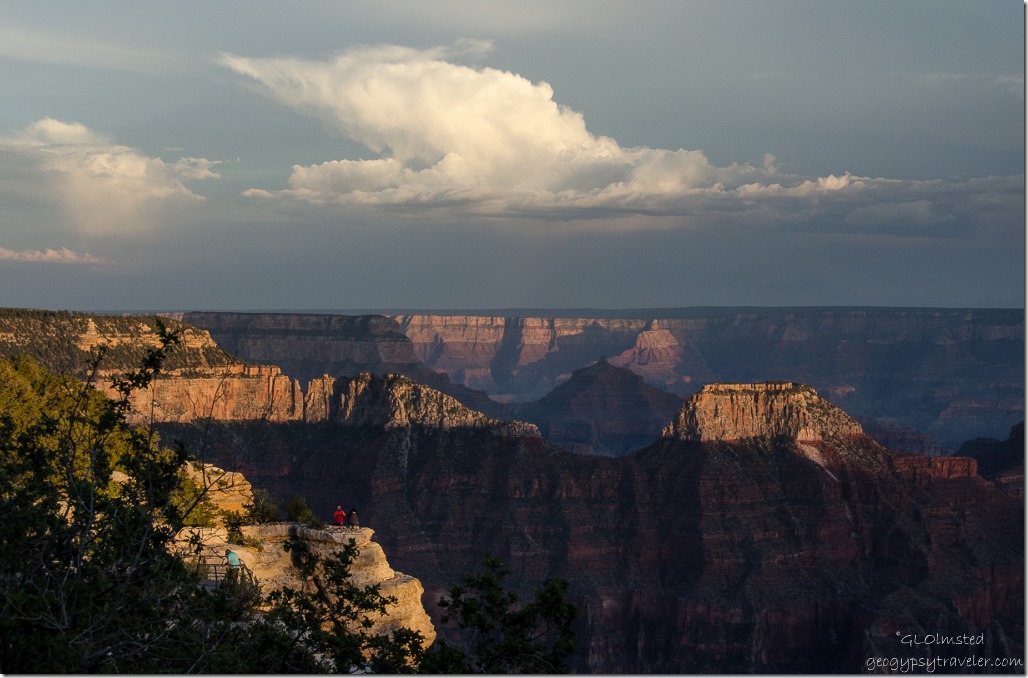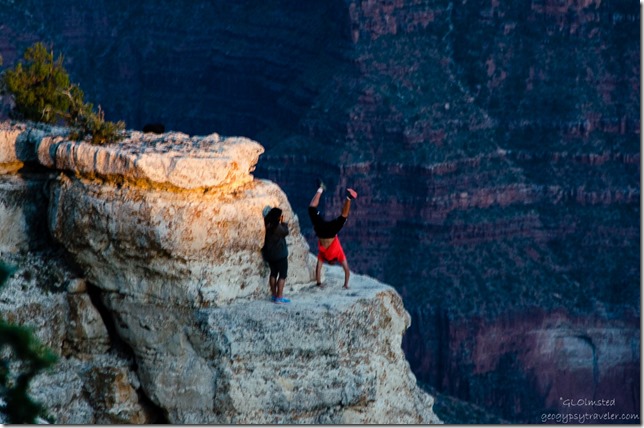 The next story could have easily turned into tragedy.  These two young people put on quite a show for anxious visitors trying to enjoy canyon views from the Grand Lodge veranda.  She took photos while he performed headstands on a tiny unprotected ledge.  The drop is probably about 4,000 feet (1200 m) into Transept Canyon.  With the "your park and your responsibility" policy I could do nothing unless one of them fell off when I would call EMTs on my radio.  So I took photos which will be included in a fellow Ranger's evening program about death at the Grand Canyon.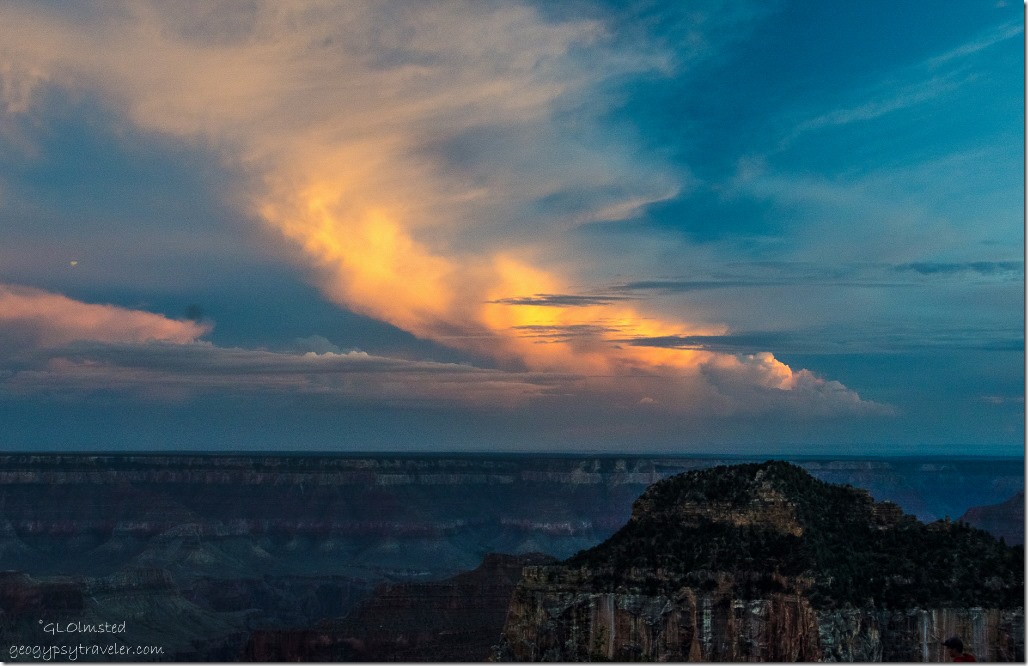 Fortunately they lived to see the sunset and won't join in those fatal statistics.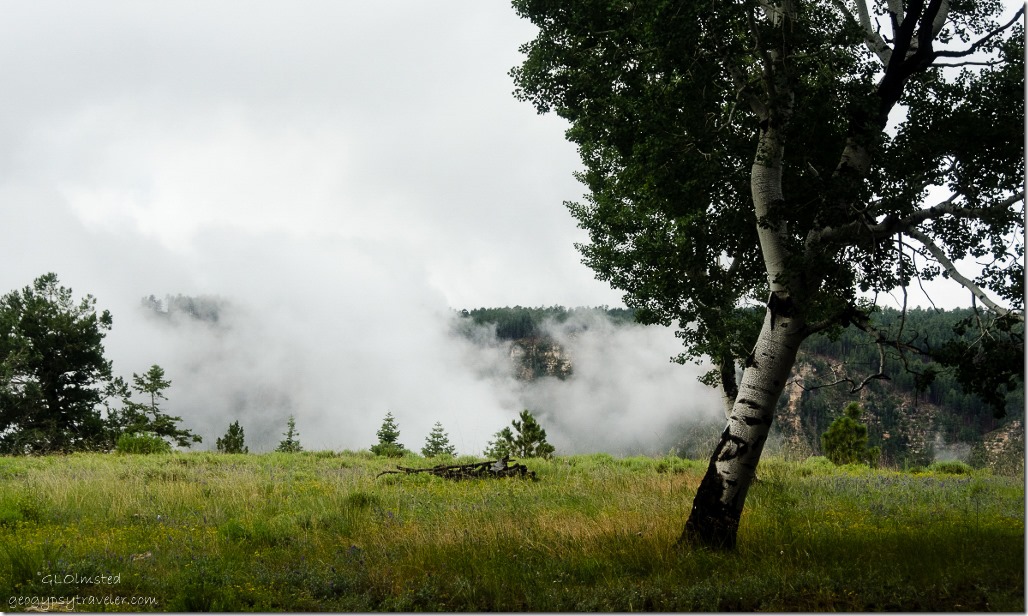 A weather story of inversion as the sun rose on a beautiful day.  Fog rolled up from Transept Canyon as I readied myself for work.  Monsoon often causes fog yet July has brought very little rain.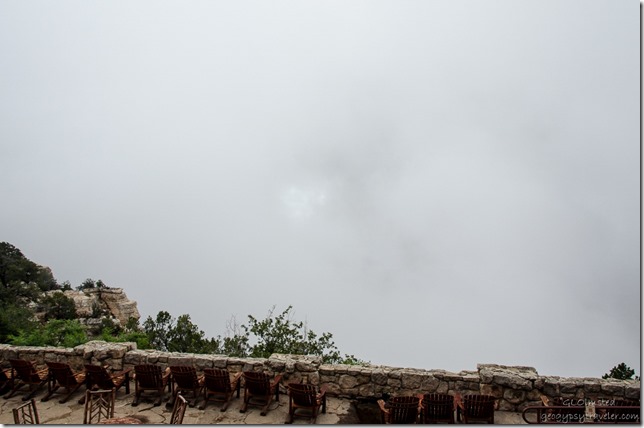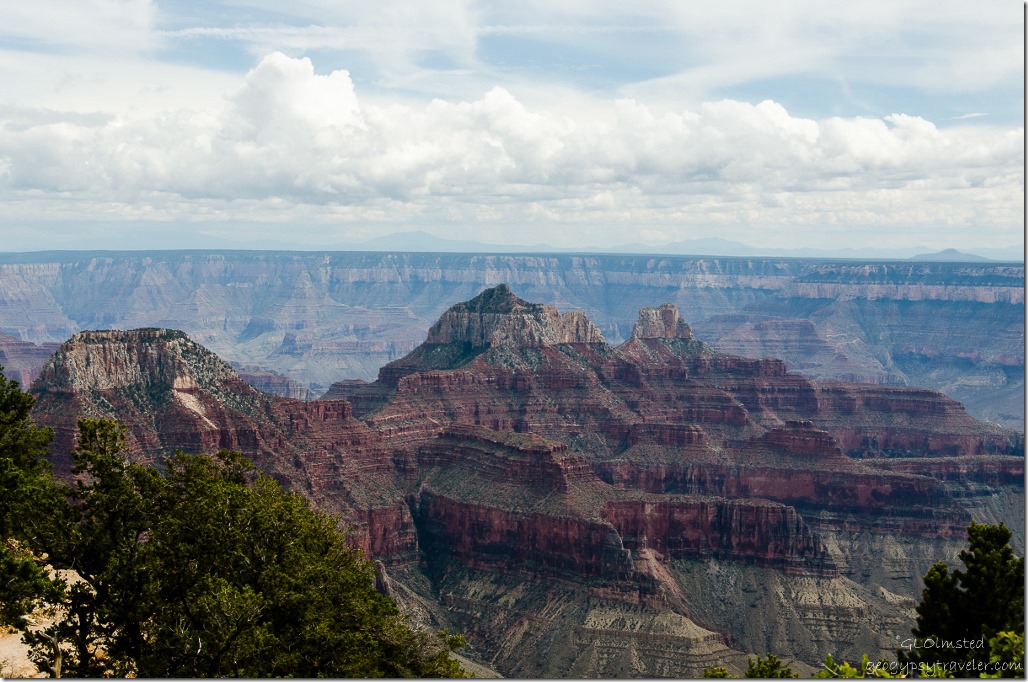 The morning's pea soup view cleared later and made many visitors happy.  And yes, that's the same rock from the previous idiot.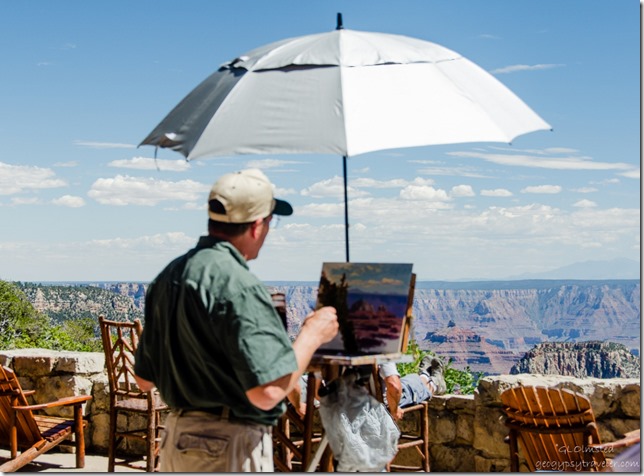 Artists have told stories of Grand Canyon for over 1000 years: indigenous people, explorers and painters.  Current Artist in Residence John Cogan set up his easel at the Grand Lodge to share his techniques with visitors.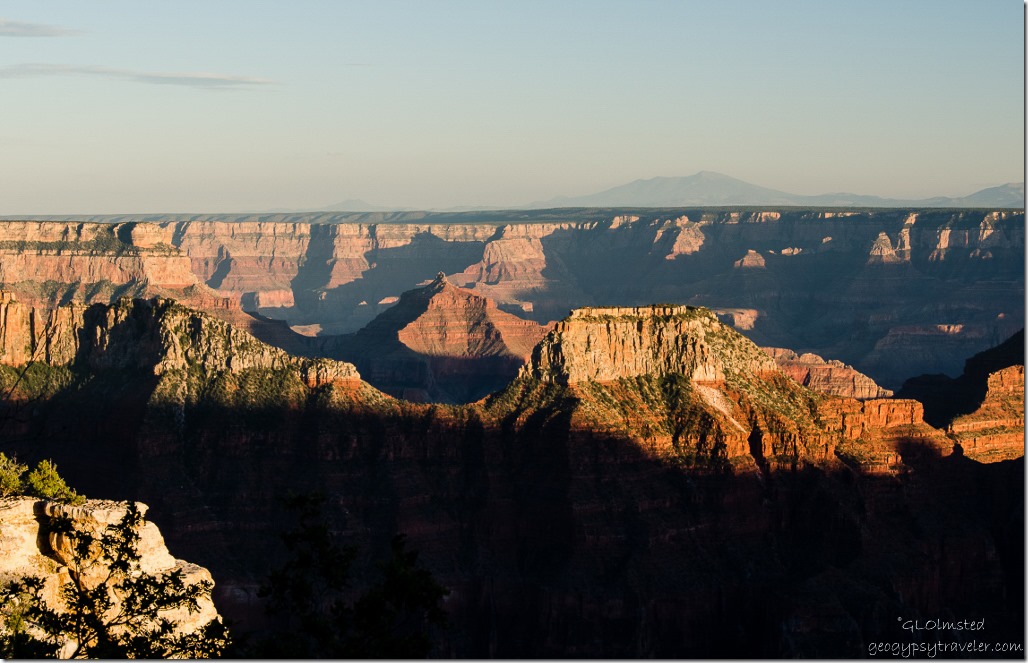 Once again the last light illuminates temples and buttes casting shapely shadows on the far canyon walls.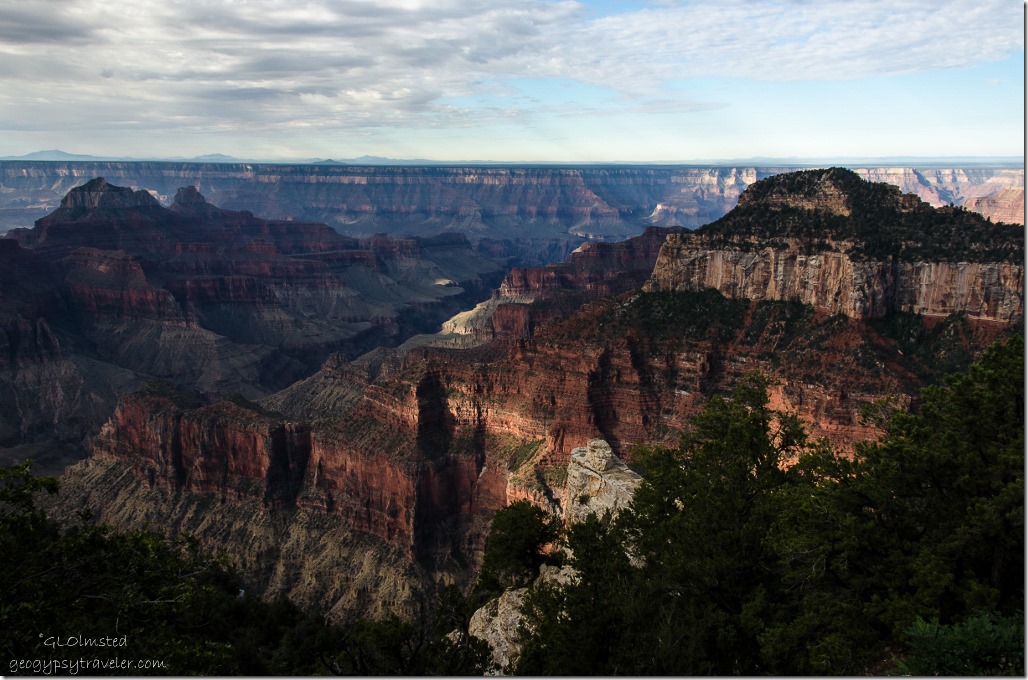 Followed by morning light to greet another day at Grand Canyon with more stories to share in the future.
If you shop at Amazon please consider clicking below for the Amazon website. As an Amazon Associate I'll make a few cents on your purchase(s) at no extra cost to you. Put a few pennies in the winter travel kitty. Thanks for helping out.

Geogypsy is a participant in the Amazon Services LLC Associates Program, an affiliate advertising program designed to provide a means for sites to earn advertising fees by advertising and linking to amazon.com