It's my Friday even though it's actually Tuesday.  Scheduled to work from 1-9:30pm with time in the Visitor Center and the 8pm evening program.  I talk about how the Ancestral Puebloans lived at Grand Canyon.  Nice to sleep in with no alarm clock and enjoy the slow unfolding of the day.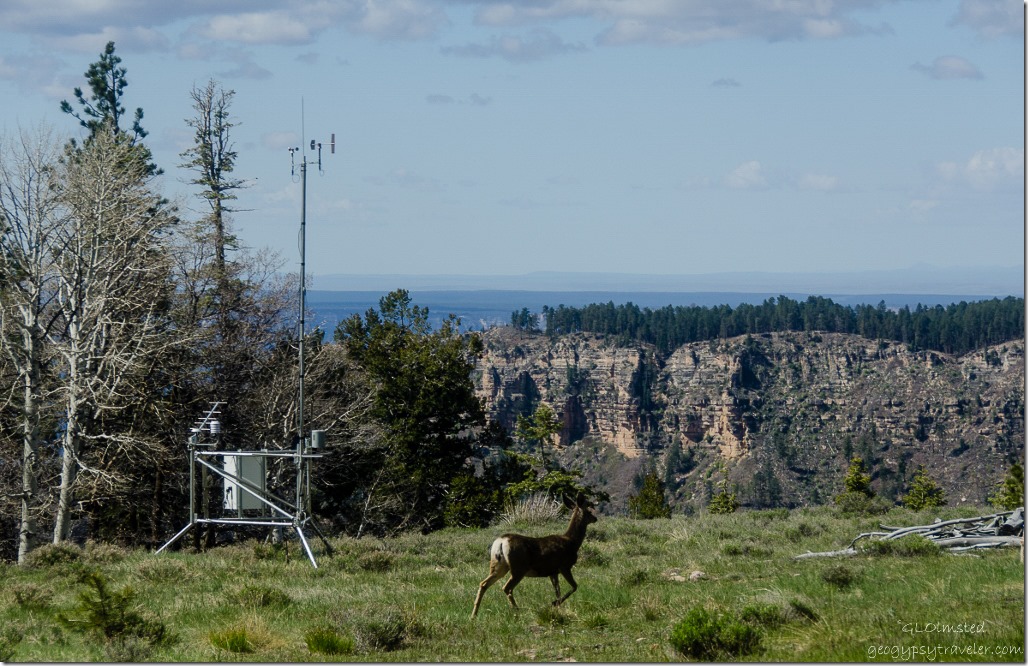 After yesterday's stormy sky brought intermittent rain and snow, waking to a blue sky was a delight, even if a bit cold at about 33F.  As the morning progressed lines of fluffy clouds slide over the canyon.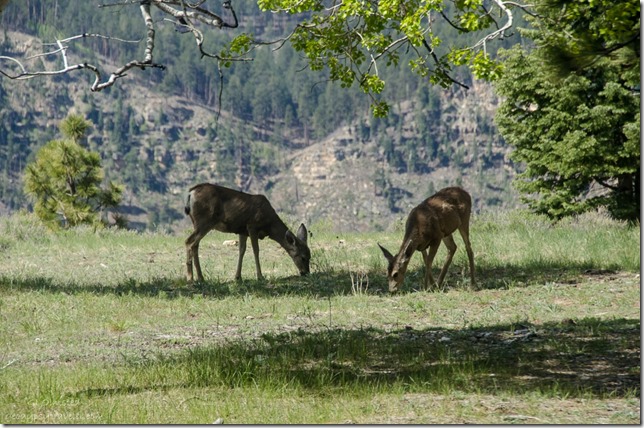 Mule deer came to browse along the canyon's rim.  I so love the view from my RV Imax windows.  Well except for the weather station photo bomb.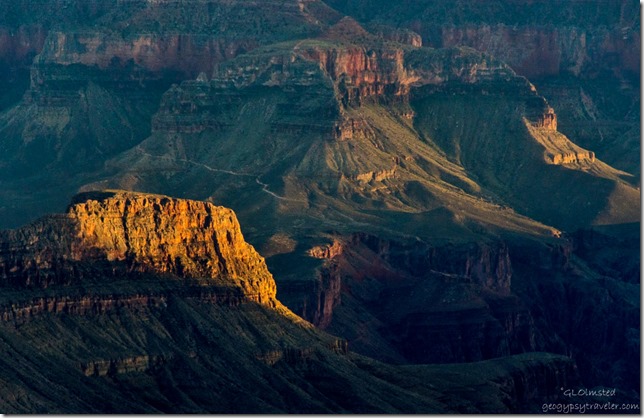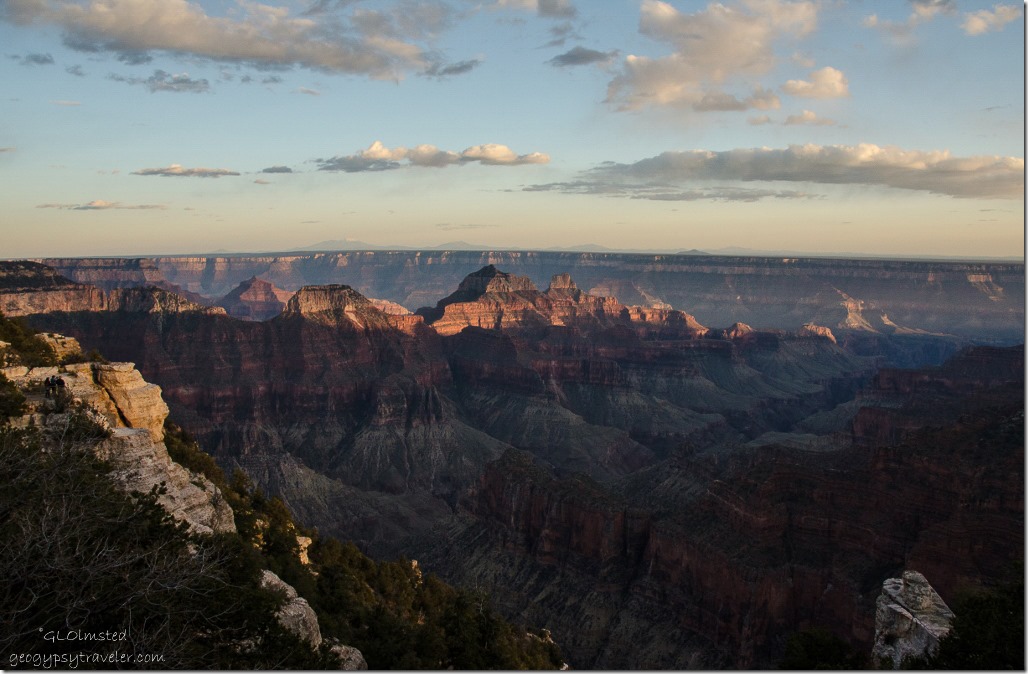 I spent a busy afternoon in the Visitor Center.  Then after dinner made it back to the Lodge in time for a late light show.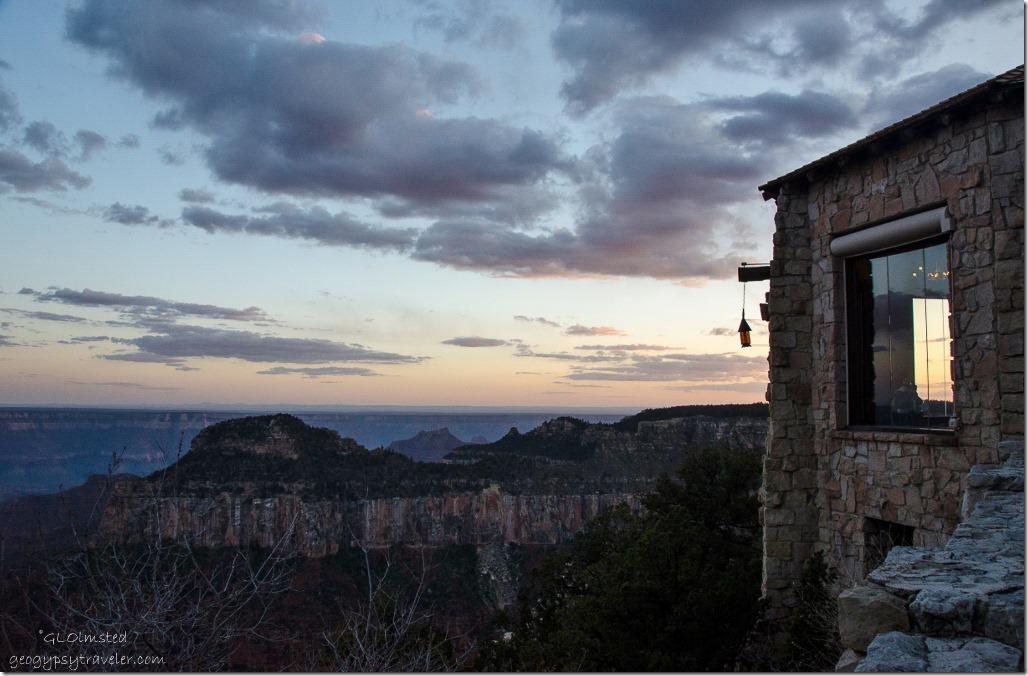 Plus a bit of sunset.
With the next two days off I'm going to camp Wednesday night at the Snake Gulch trailhead so I can get an early start hiking to some petroglyphs and pictographs.  This lower elevation area gets too hot in the summer to explore so hoping the cooler spring temperatures will be more conducive to hiking.
If you shop at Amazon please consider clicking below for the Amazon website. As an Amazon Associate I'll make a few cents on your purchase(s) at no extra cost to you. Put a few pennies in the winter travel kitty. Thanks for helping out.

Geogypsy is a participant in the Amazon Services LLC Associates Program, an affiliate advertising program designed to provide a means for sites to earn advertising fees by advertising and linking to amazon.com