This week's Foto Friday Fun features 8 images chosen by readers from my photo archives.  Our meme number for this week is 8888.  Please link in any day this week by digging into your archives and sharing a photo and story on your blog.  Plus check out the other posts linked to the Foto Friday Fun meme.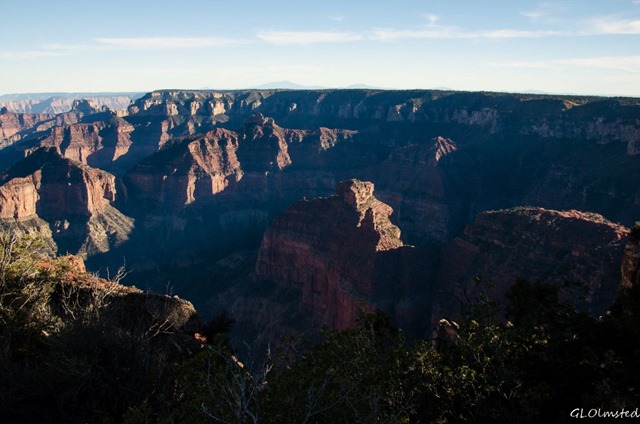 Yogi chose #8888, "cuz it is the same frontward and backwards and upside down."  Views of the Grand Canyon look good frontwards and backwards but I'm not too sure about the upside down part.  When I flipped this shot taken from Point Imperial overlook on the North Rim vertigo set in.  So Yogi will just have to stand on his head to see it that way.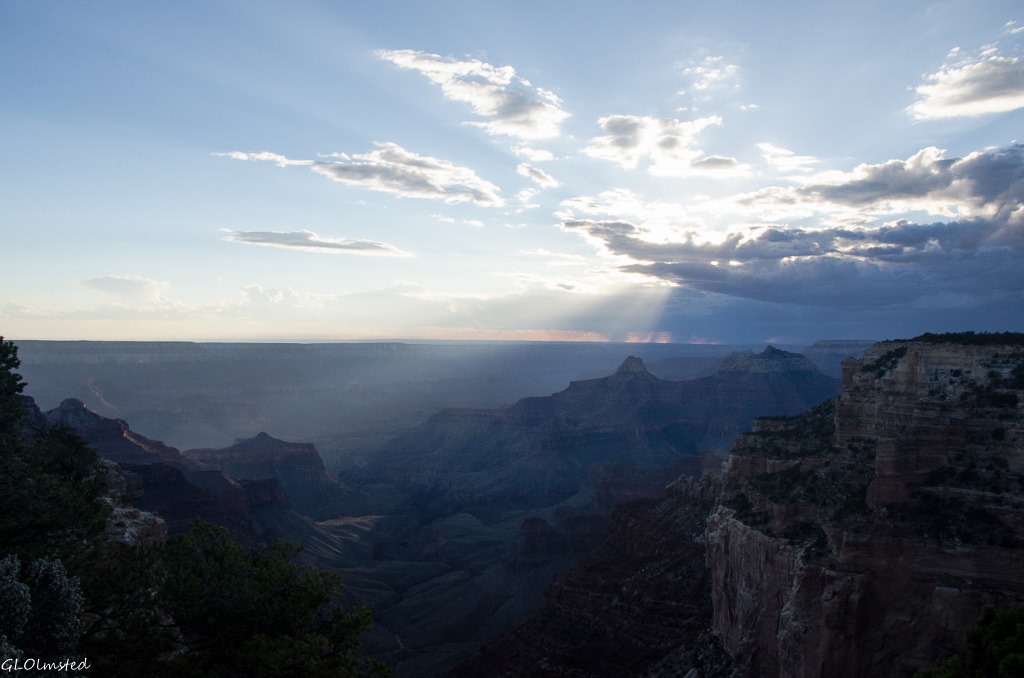 Diane chose #7007, also the same frontwards and backwards.  Think she's in cahoots with Yogi?  This shot taken from one of my favorite North Rim overlooks, Cape Royal provides a 250 degree view with wonderful sunsets.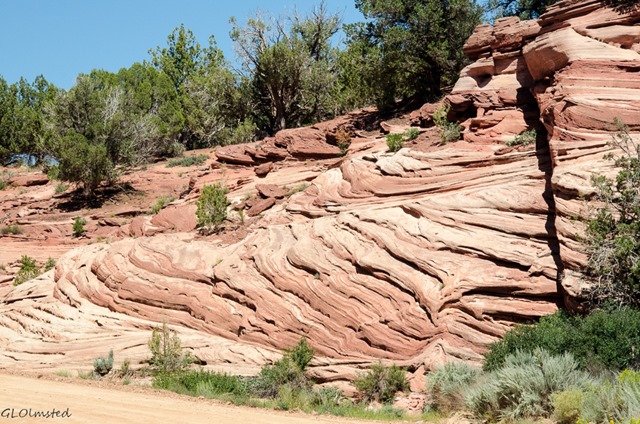 Chris chose #6789.  And in 1234 you could climb this little rocky slope of sandstone carved by wind and water seen near Best Friends in Kanab Utah last fall.  And if you're looking to adopt a pet or just volunteer this is an awesome facility.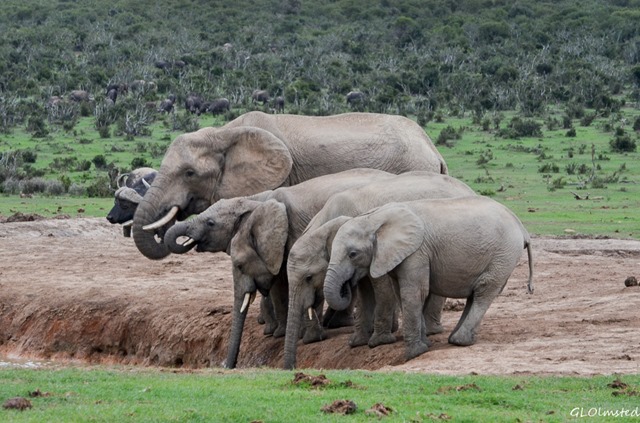 Sherry chose #8072, a family of elephants at a water hole in Addo Elephant National Park, South Africa.  Oh, and do you see the Buffalo?  As you probably know by now elephants are my favorite animal and I could sit and watch their social interactions for hours.  No, make that days.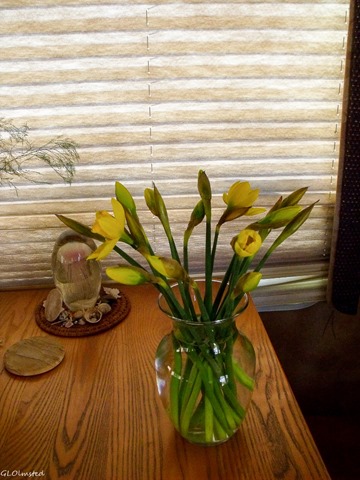 Lynda chose #1014, "my birthday!"  So although I'm a little late from her last birthday, here's a bouquet of daffodils.  These were a birthday gift for myself in March 2012, but I'm willing to share.  Having grown up in the Midwest, these were some of the first flowers to indicate spring.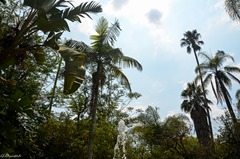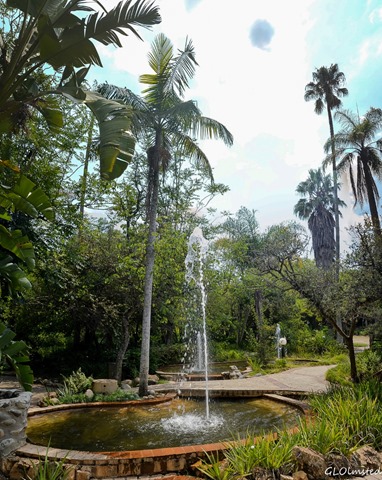 Shane chose #5305, one of four making up a panorama of the gardens at Forever Resort Badplaas where I camped with Joan two different times in South Africa.  The draw is natural thermal waters pumped into swimming pools and a water slide which was my favorite.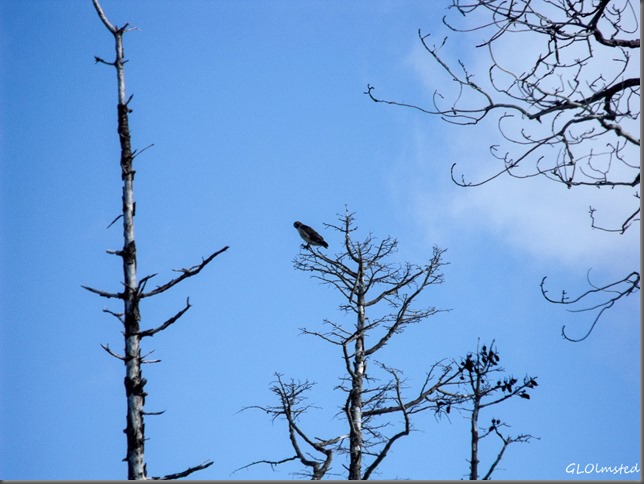 Elaine chose #333 which is I think a Swainson's Hawk seen on the Kaibab National Forest adjacent to the North Rim back in October 2011.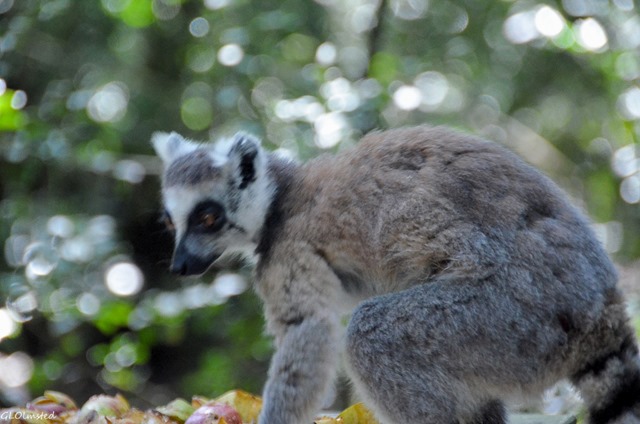 Sallie chose #5000, a Ring-tail Lemur seen at Monkeyland in Plattenberg Bay, South Africa.  I saw a lot of different kinds of monkeys up close here, and although nice for photos, I'd rather see them in the wild.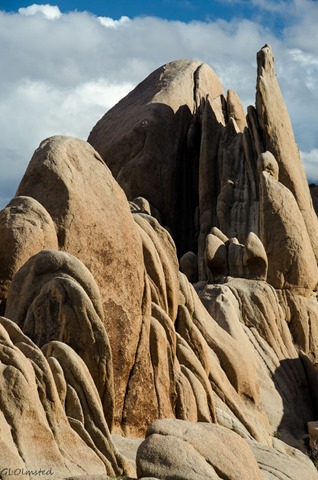 My choice are boulders seen near my White Tank camp in Joshua Tree National Park taken March 2, 2015.  Just a little tease for a future post about this amazing landscape.  Next camped at Jumbo Rocks.  With a buzz into Joshua Tree to get this post out.
Please join in by:
1) Sharing a #8888 photo index number from your photo archives in a post on your blog with a story that goes with the photo.  Then add the URL from that post to Mr. Linky below along with your name (Gaelyn, AZ), and link back to Foto Friday Fun 101 in your post so others may read and join in.
2) You can also leave a number between 01 and 9999 in a comment for next week's Foto Friday Fun.
3) One or both of the above.
First commenter will chose next week's photo index number.
Do you have a favorite from this week?
If you shop at Amazon please consider clicking below for the Amazon website. As an Amazon Associate I'll make a few cents on your purchase(s) at no extra cost to you. Put a few pennies in the winter travel kitty. Thanks for helping out.

Geogypsy is a participant in the Amazon Services LLC Associates Program, an affiliate advertising program designed to provide a means for sites to earn advertising fees by advertising and linking to amazon.com