This week's Foto Friday Fun features 6 images chosen by readers from my photo archives.  Our meme number for this week is 7777.  Please join in by digging into your archives and sharing a story.  And check out the other posts linked to the Foto Friday Fun meme.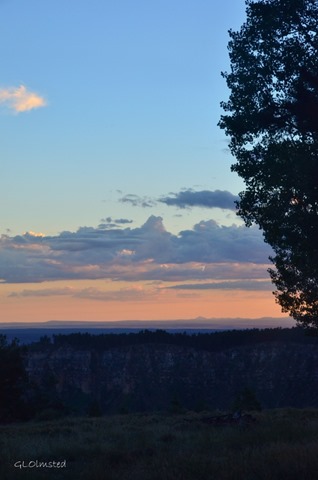 Jonker chose #7777, "A random number four times." Yet another sunset seen through my RV window during September at Grand Canyon.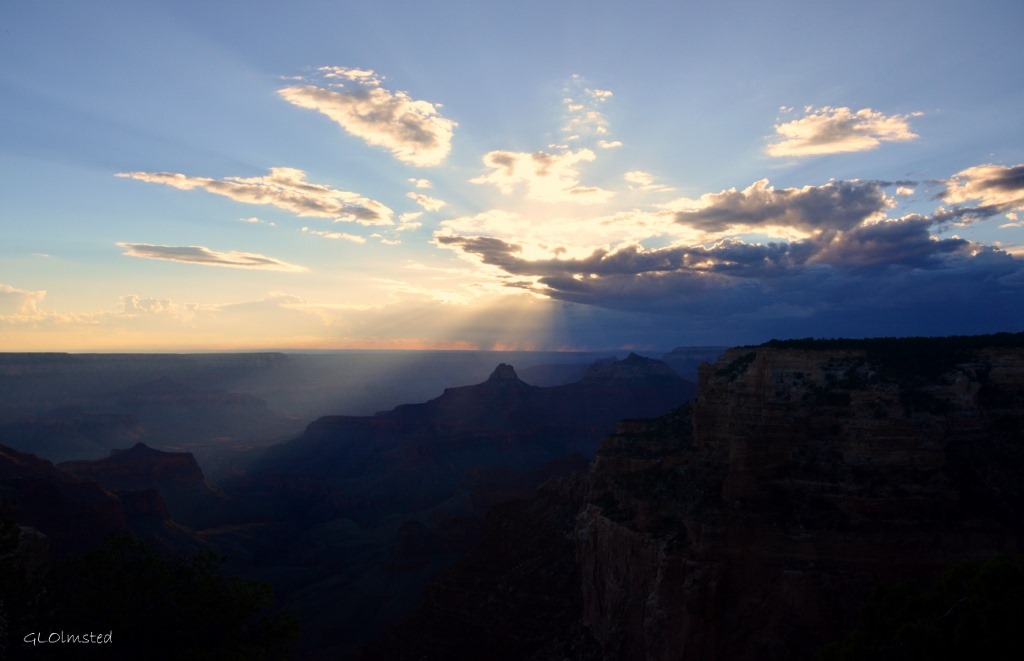 Diane chose #6999 for another sunset over Grand Canyon taken from Cape Royal, the number one best sunset view from the North Rim.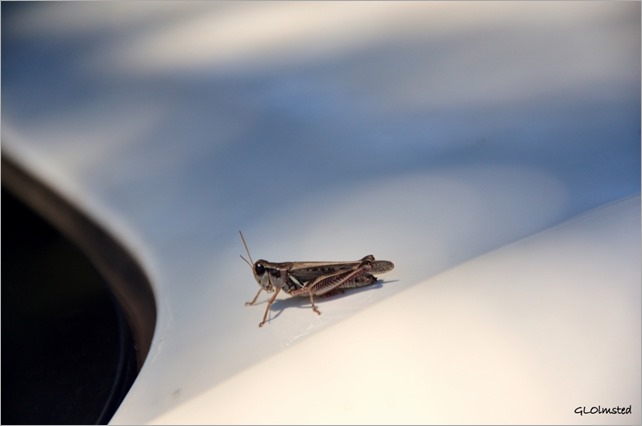 Bibi chose #6864, "my train number from Menton to Marseille." No train handy so this grasshopper hitched a ride on the government vehicle instead.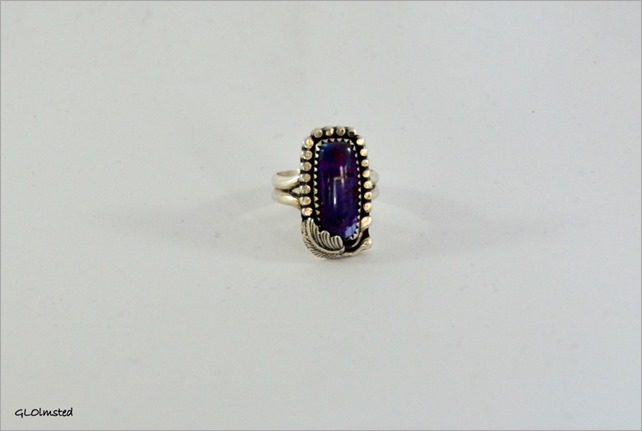 Sallie chose #7476 because "it jumped out at me." And that's what happened to me with this ring of dyed Kingman turquoise at the Saturday Market in Kanab, Utah.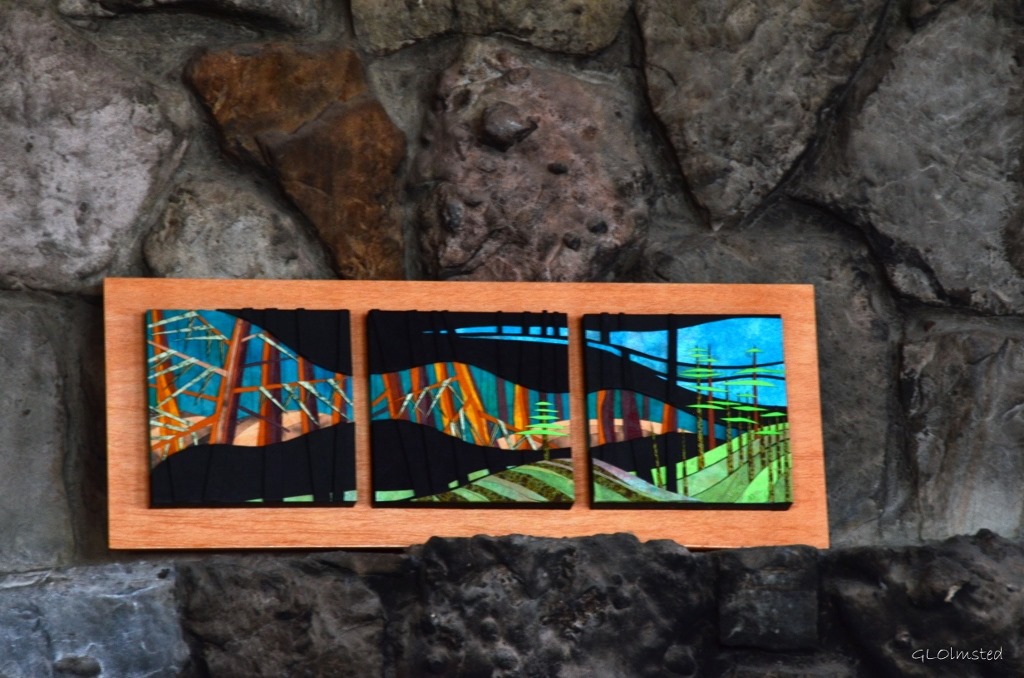 Sherry chose #6811. She appreciates hand-made art so I think she'd like the paper tapestry work of Sue Britt, a 2014 Artist in Residence at the North Rim.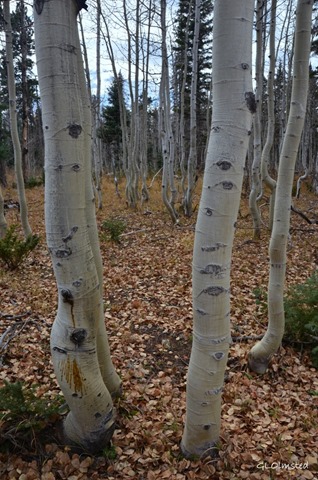 Yogi had radom dot org choose #9723. After the aspen leaves fall the slim dancing trunks appear as a crowd on the forest dance floor.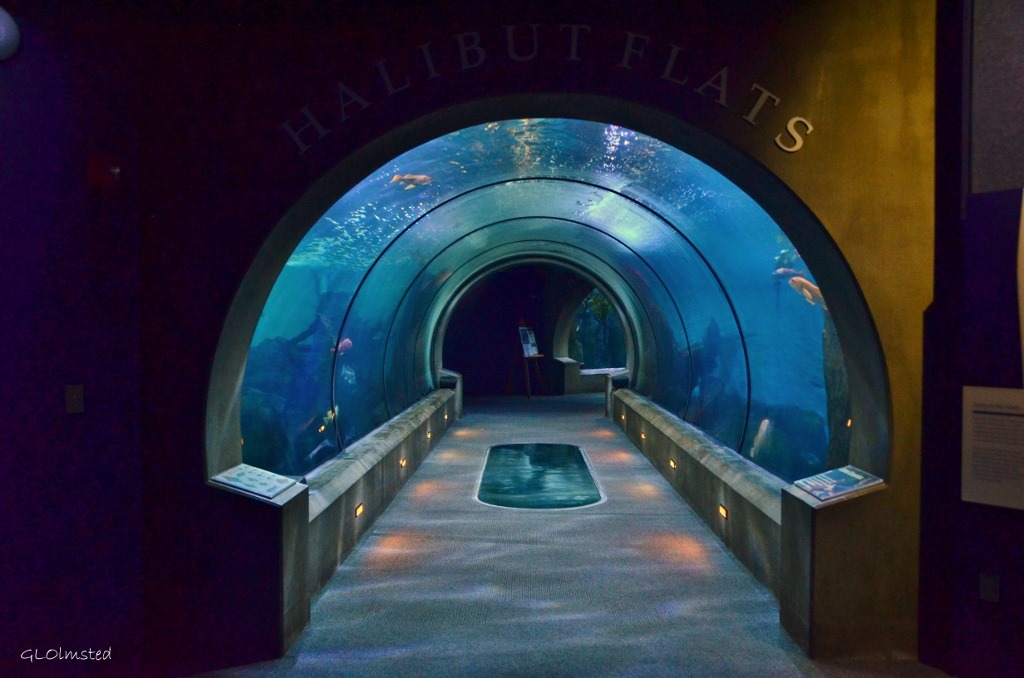 My choice this week is the entrance to Halibut Flats at the Aquarium in Newport, Oregon. I'll be posting about this amazing place soon.
Please share your own #7777 photo and story by using Mr Linky below for your post and linking back to Foto Friday Fun 84.  You can also leave a number between 01 and 9000 in a comment for next week's Foto Friday Fun.  I'm returning to Arizona late today.  Had a wonderful time in Oregon.  But oh how I look forward to my own bed, and a computer that works as this little netbook is so slow it won't even load Facebook.
First commenter will chose next week's photo index number.
Do you have a favorite from this week?
Capturing the present for future memories of the past
If you shop at Amazon please consider clicking below for the Amazon website. As an Amazon Associate I'll make a few cents on your purchase(s) at no extra cost to you. Put a few pennies in the winter travel kitty. Thanks for helping out.

Geogypsy is a participant in the Amazon Services LLC Associates Program, an affiliate advertising program designed to provide a means for sites to earn advertising fees by advertising and linking to amazon.com