This week's Foto Friday Fun features 7 images chosen by readers from my photo archives.  Low numbers brought up some oldies and wonderful memories.  Our meme number for this week is 13.  Please join in by digging into your archives and sharing a story.  And check out the other posts linked to the Foto Friday Fun meme.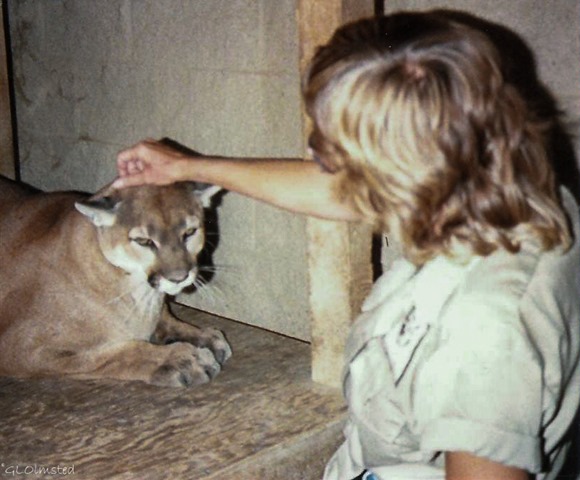 Jonker chose #13, "Always been my favorite number."  This has always been my favorite photo from 1989 when I was a volunteer animal keeper at the California Living Museum in Bakersfield, California.  Although a humbling experience working closely with wildlife I felt their pain every day.  Sierra was heavily imprinted on humans as she'd been raised as a pet but her humans couldn't keep her and she would never see the wilds again.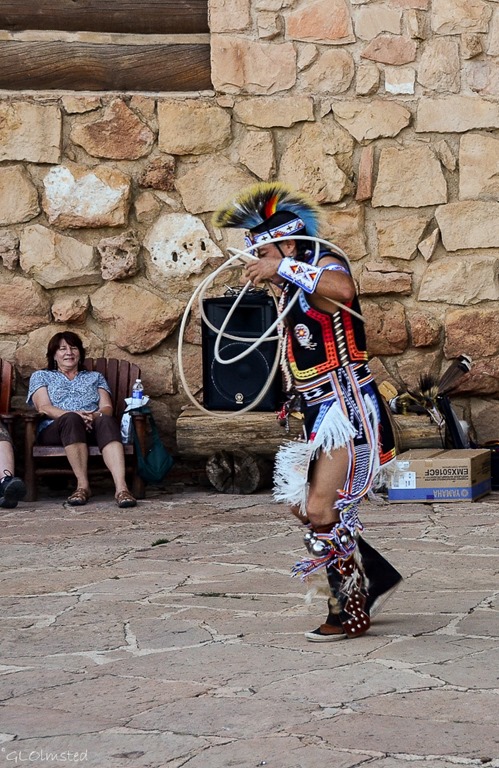 Diane chose #5551 which shows International Hoop Dance champion Derek Suwaima-Davis performing at Native American Heritage Days at the North Rim Grand Canyon National Park.  His stamina and skill is absolutely mesmerizing to watch.  Let's face it, just walking 5 minutes at 8250 feet wears a lot of folks out.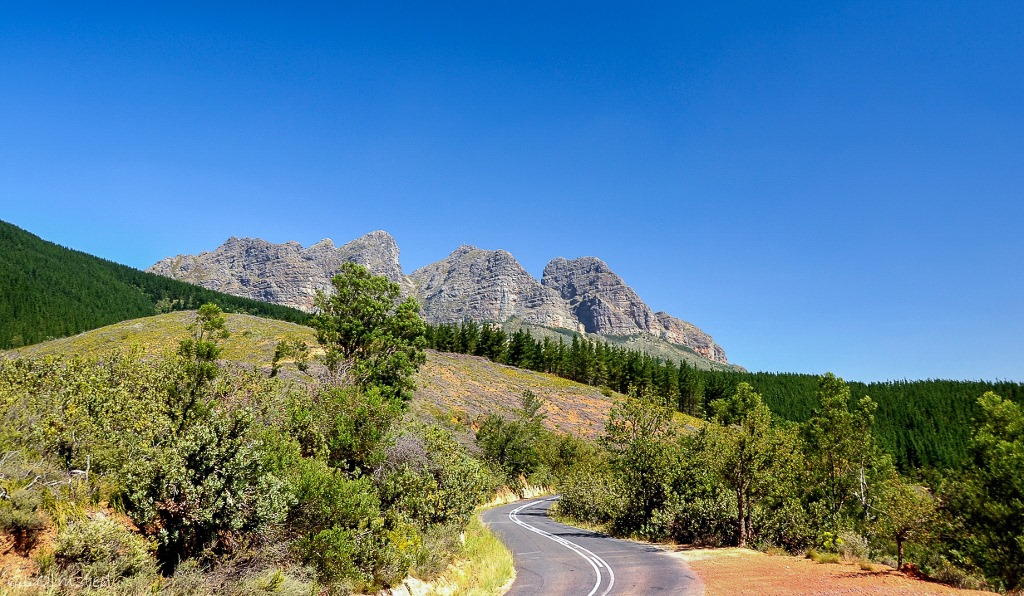 Yogi chose #3555, "because I ran a three mile race last night and finished in 35 minutes 55 seconds."  He should be glad the race wasn't over the 1922 foot summit of Bain's Kloff with a 1463 foot gain in elevation over 6 miles on this highway I drove in South Africa.  The way he stops every minute to take photos it might have taken 35 years.  This was just one of many gorgeous mountain drives I took.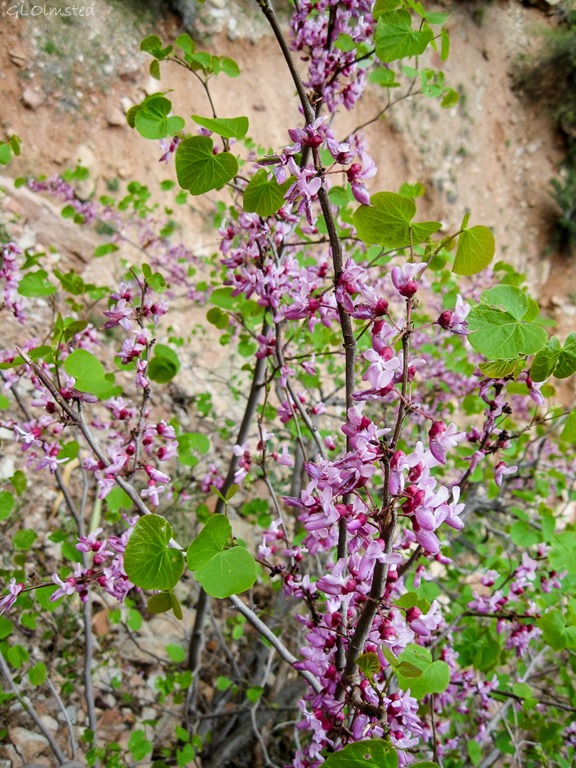 Sherry chose #55 which takes us back to 2008, the first time I hiked rim to rim at Grand Canyon.  I joined fellow Rangers before the North Rim opened in early May with temperature at the rim 37F.  Yet once in the canyon the temperatures rapidly rose and I saw many Western Redbuds in bloom.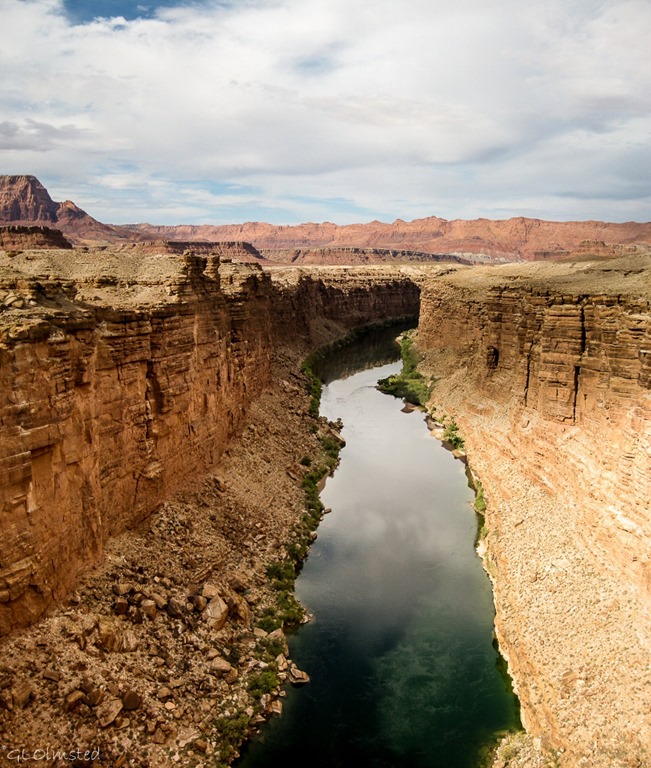 Elaine chose #1206 with a view up stream of the Colorado River flowing through Marble Canyon.  I love being able to walk onto the old Navajo Bridge and look down into the river as well as scan the area for California Condors who frequently roost nearby.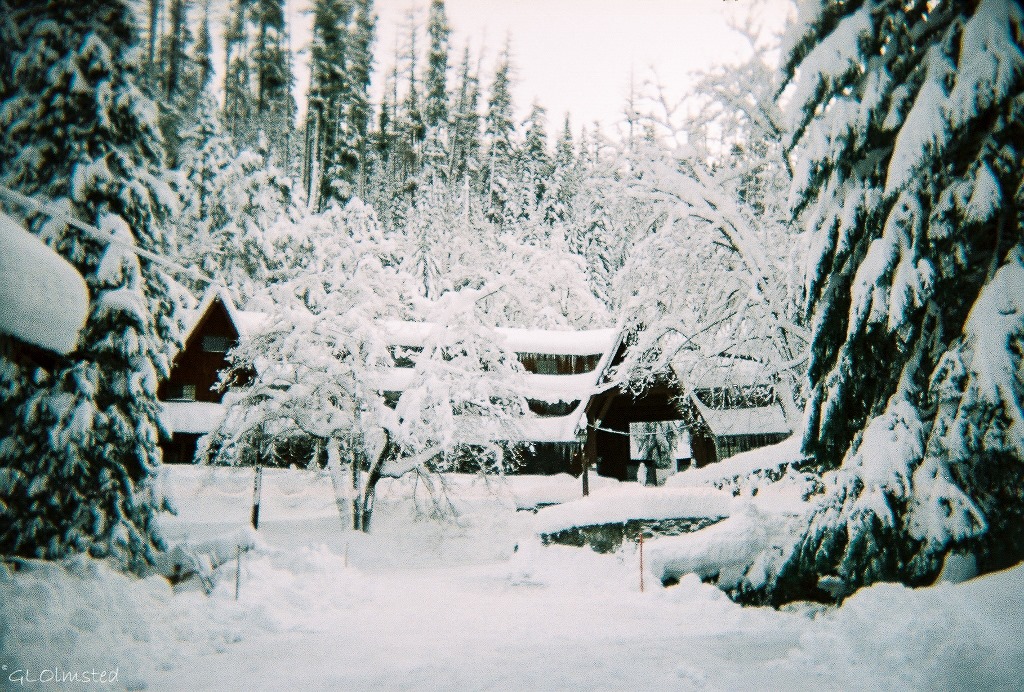 Bibi chose #11, "the number of friends I'll be meeting up with in Aix-en-Provence."  Sure hope she doesn't run into any of this white stuff in France.  Heavy snowfall occurred at Oregon Caves while I was a winter volunteer there back in 2003.  Learned to use snow shoes and discovered some leg muscles I didn't know about.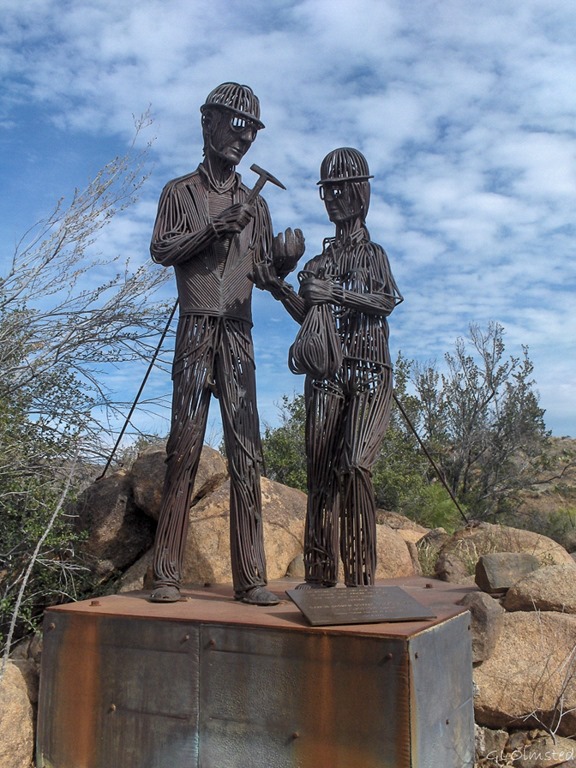 Sallie chose #37, "that's how many more days we have in Oregon this time if I counted right."  Count these two in if you visit Bagdad, Arizona "The best copper town anywhere" erected as a memorial to the men and women who work in the mines.  Unfortunately, other than a pretty desert drive, there's no other reason to visit the company owned town of Bagdad.
Never fear, you'll be seeing Grand Canyon photos even thought I'm somewhere else because I've taken 1000s of them.  My choice this week taken two days before I left with the golden Gambel Oaks at the edge of Transept Canyon in my summer backyard.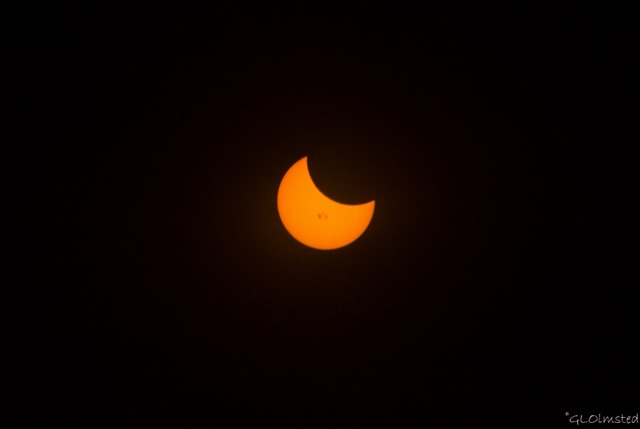 And an extra shot of yesterday's partial solar eclipse.
Please share your own #13 photo and story by adding your link below and linking back to Foto Friday Fun 82.  You can also leave a number between 01 and 9990 in a comment for next week's Foto Friday Fun.  First commenter will chose next week's photo index number.
Do you have a favorite from this week?
Capturing the present for future memories of the past
If you shop at Amazon please consider clicking below for the Amazon website. As an Amazon Associate I'll make a few cents on your purchase(s) at no extra cost to you. Put a few pennies in the winter travel kitty. Thanks for helping out.

Geogypsy is a participant in the Amazon Services LLC Associates Program, an affiliate advertising program designed to provide a means for sites to earn advertising fees by advertising and linking to amazon.com