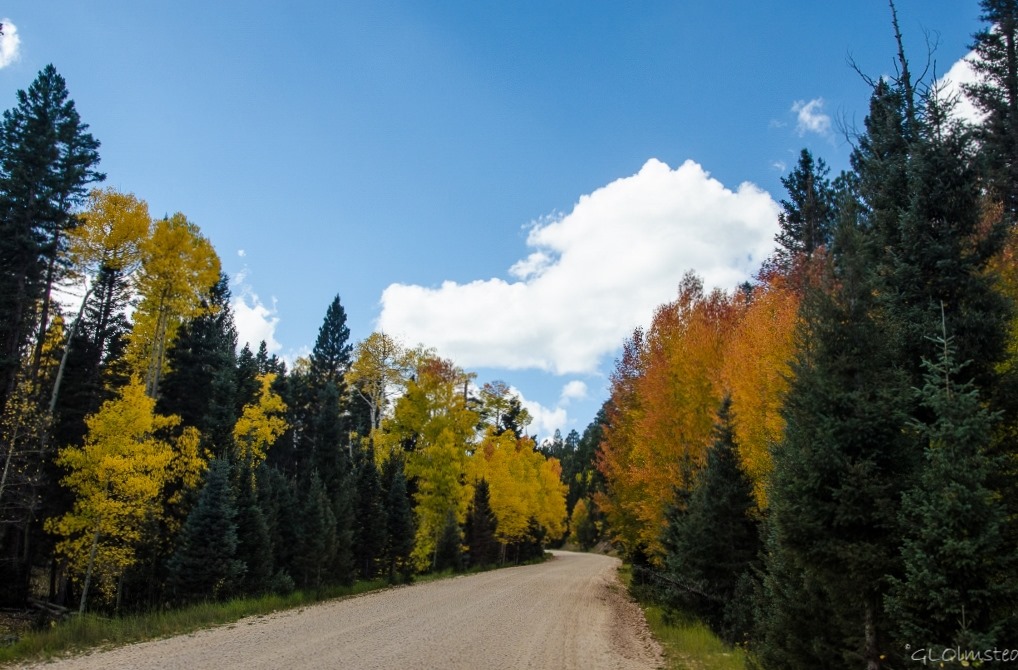 I went out into the Kaibab National Forest to see the fall colors under a blue sky with fluffy white clouds.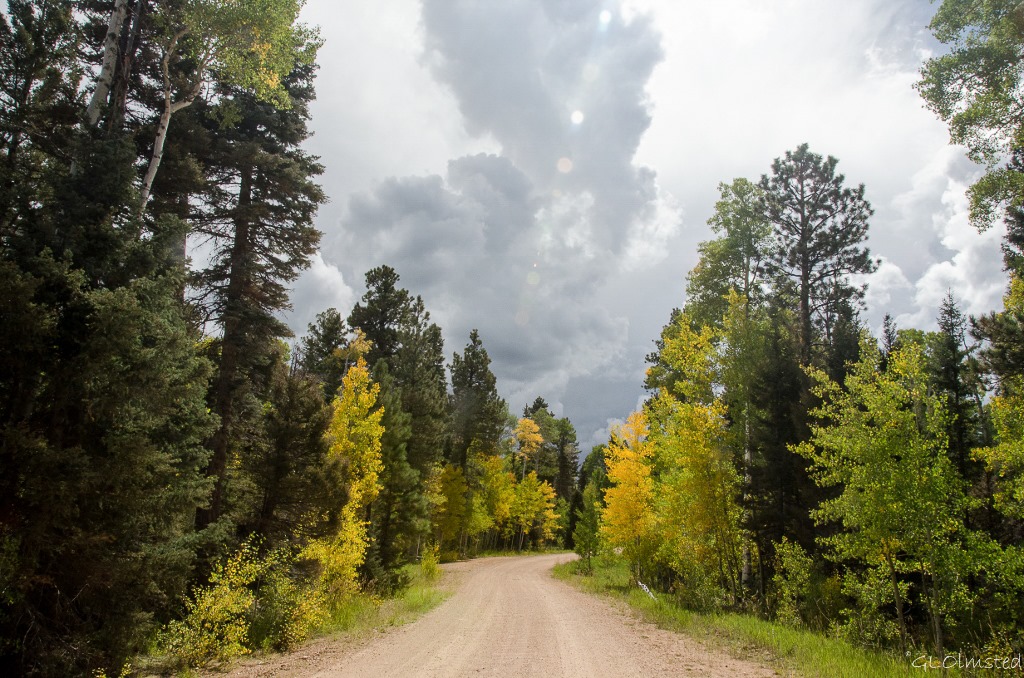 Then the clouds began to build up.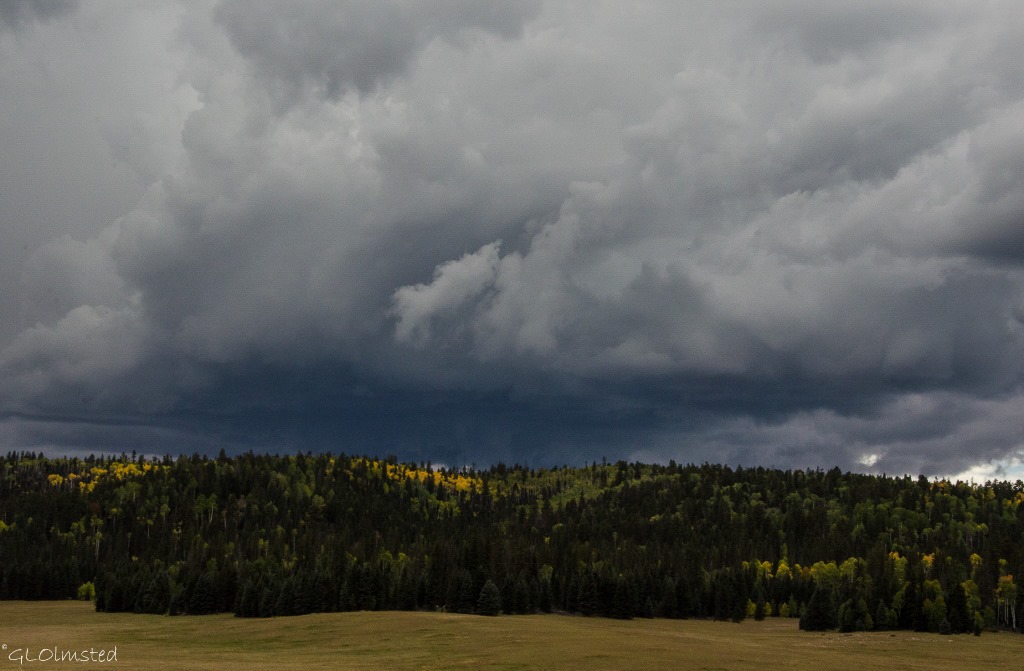 Suddenly the sky changed radically as I watched a storm approach.
I headed home under these many different shapes in the cloud layers.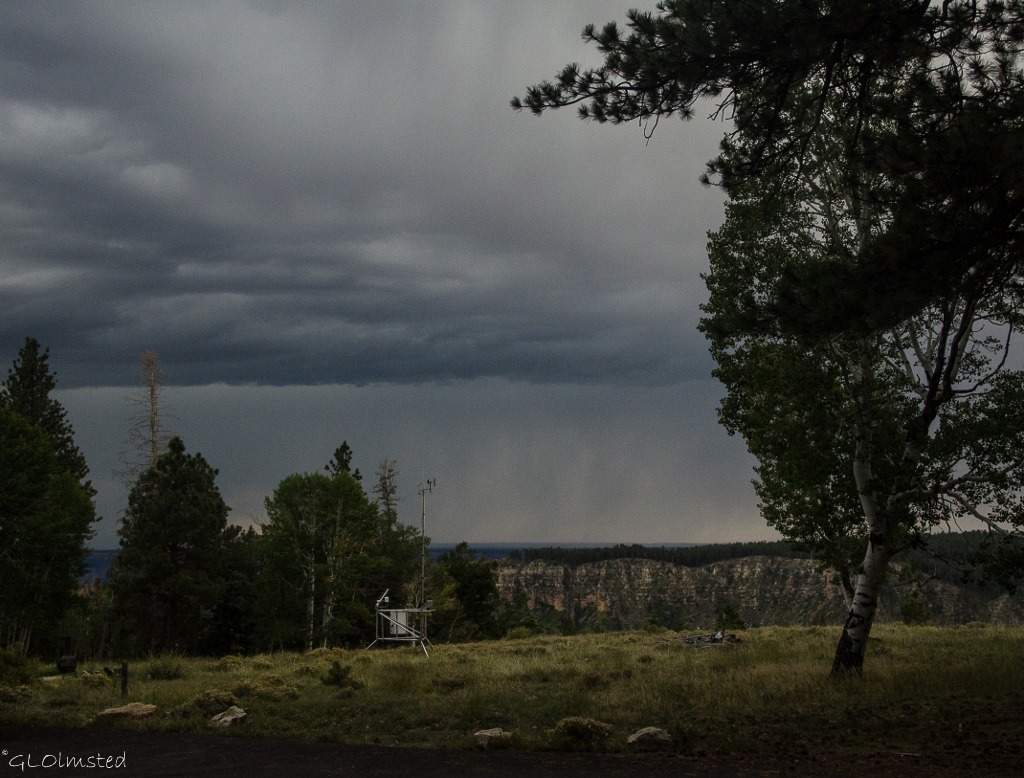 Barely got inside before the rain began, complete with thunder and lightning (see in tomorrow's post).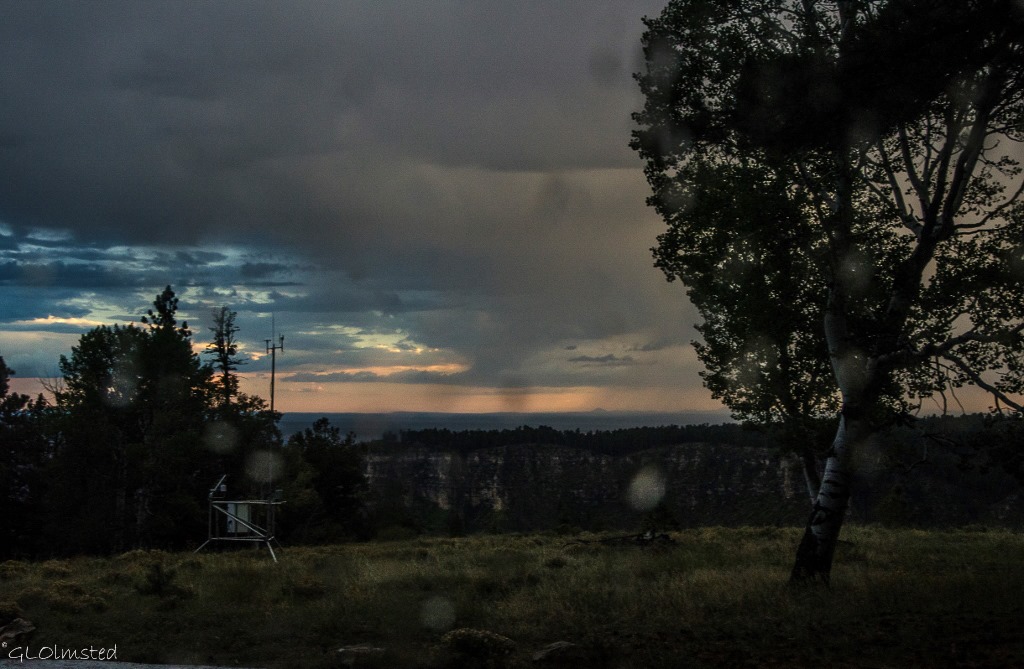 Yet still saw a touch of color at sunset through my RV window view over Grand Canyon.
"You can't calm the storm, so stop trying.  What you can do is calm yourself.  The storm will pass."   –Timber Hawkeye
View sky photos from around the world or share your own at Sky Watch Friday.
If you shop at Amazon please consider clicking below for the Amazon website. As an Amazon Associate I'll make a few cents on your purchase(s) at no extra cost to you. Put a few pennies in the winter travel kitty. Thanks for helping out.

Geogypsy is a participant in the Amazon Services LLC Associates Program, an affiliate advertising program designed to provide a means for sites to earn advertising fees by advertising and linking to amazon.com