This week's Foto Friday Fun features 6 images chosen by readers from my photo archives.  Our meme number for this week is 3776, chosen by the first commenter last week.  Please join in with a post and link below with a #3776 photo from your archives.  And check out the other posts linked to the Foto Friday Fun meme.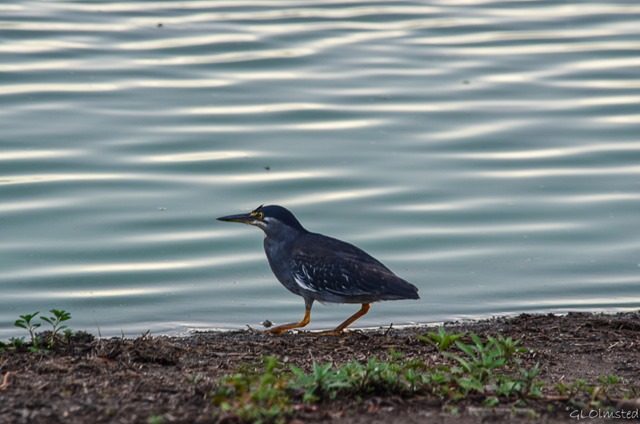 Yogi chose #3776, "It is not a prime number obviously but I will go with it anyway."  His choice from Random dot Org will be this week's photo index number.  Being I'm not very good at bird photography I think this is a 'prime' shot of a Green Heron taken along Sunset Dam in Kruger National Park, South Africa.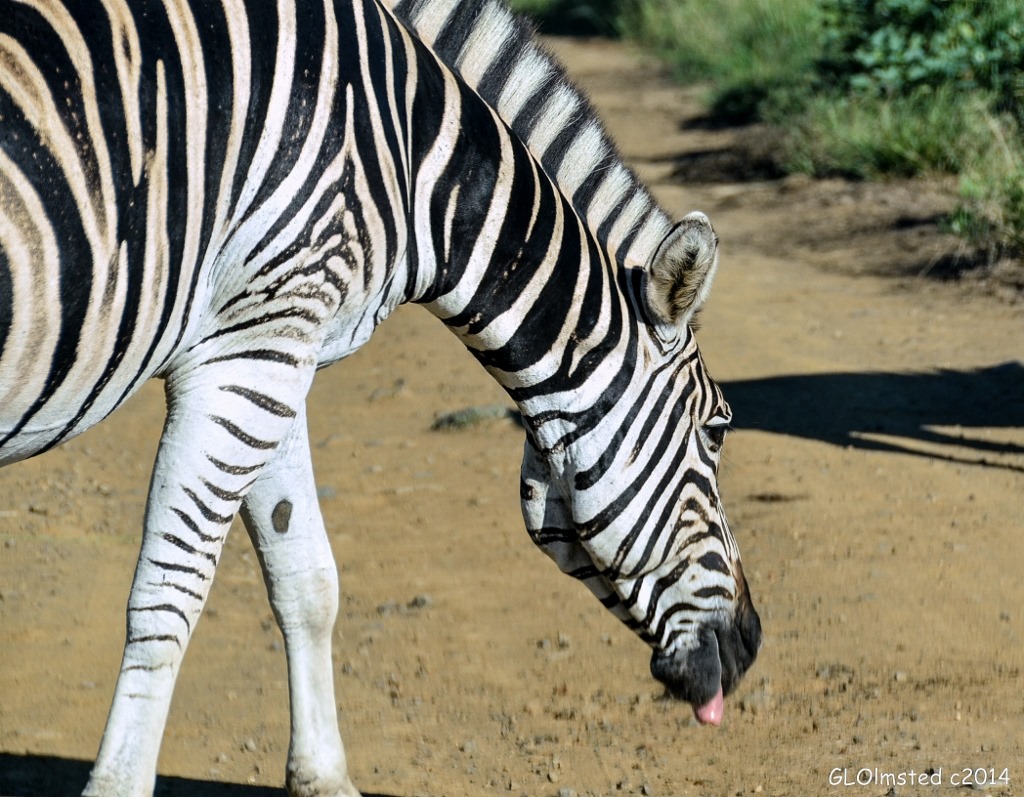 Diane chose #3331.  Maybe she can come up with a cute caption for this Zebra sticking its tongue out at Hluhluwe iMfolozi National Park, South Africa.
Bibi chose #2 which goes back to June 2002 along the Pacific Coast at #2 Freshwater Lagoon in Redwoods State and National Park, California.  Sure a lot of 2s here.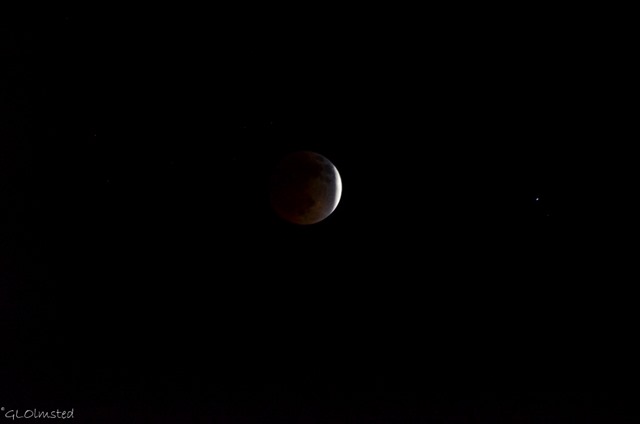 Chris chose #666.  I think because he's a little devil.  I'd bet somewhere back in history some people thought a Lunar eclipse was the work of the devil.  I don't buy into that, do you?  This is the just before total eclipse in April this year.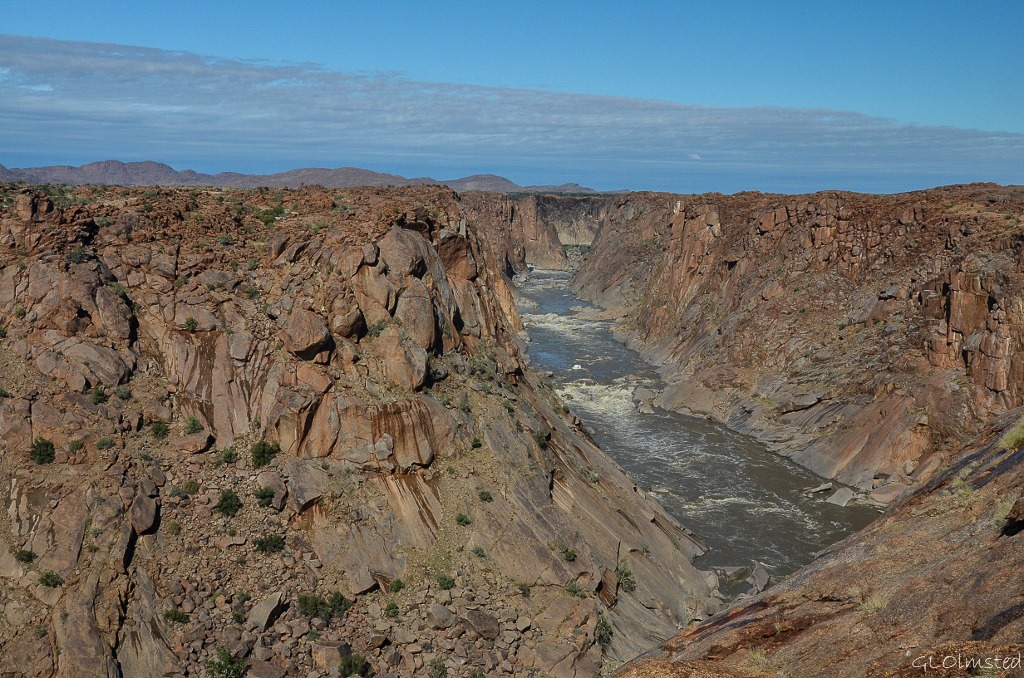 Sherry chose #9278.  Being a hiker I know she'd like the trails overlooking the Orange River at Augrabies Falls National Park, South Africa.
Elaine chose #9898, a baby water monitor seen along the walk to the bird hide on Mankwe Dam at Pilanesberg Game Reserve, South Africa.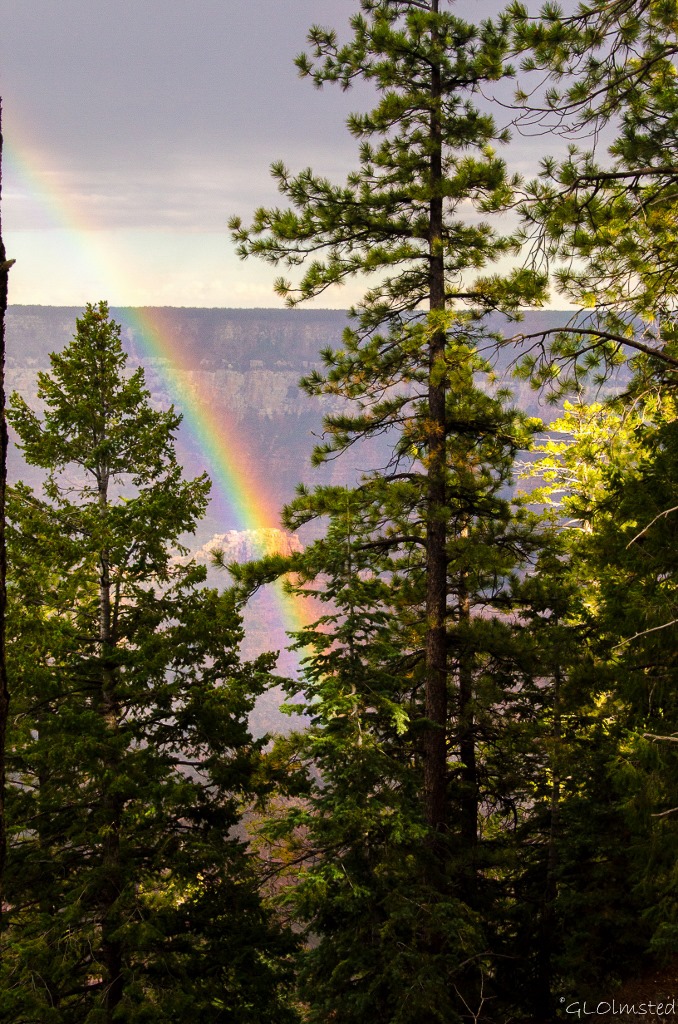 My choice taken last Saturday after the rain a gift pouring into the canyon.  I could see the gold but couldn't get down to it.
I hope you'll join in with your own #3776 photo and story by adding your link below and linking back to Foto Friday Fun 76.  And if not, leave a number between 01 and 9991 in a comment for next week's Foto Friday Fun.  The first person to comment who is joining in the meme please choose a number for next week.
Do you have a favorite from this week?
Capturing the present for future memories of the past
If you shop at Amazon please consider clicking below for the Amazon website. As an Amazon Associate I'll make a few cents on your purchase(s) at no extra cost to you. Put a few pennies in the winter travel kitty. Thanks for helping out.

Geogypsy is a participant in the Amazon Services LLC Associates Program, an affiliate advertising program designed to provide a means for sites to earn advertising fees by advertising and linking to amazon.com