All in a day.  Last week Teri and I went out on the Walhalla Plateau stopping at overlooks on the way to Cape Royal.  We waited until the morning rain passed and saw a lot of changing sky.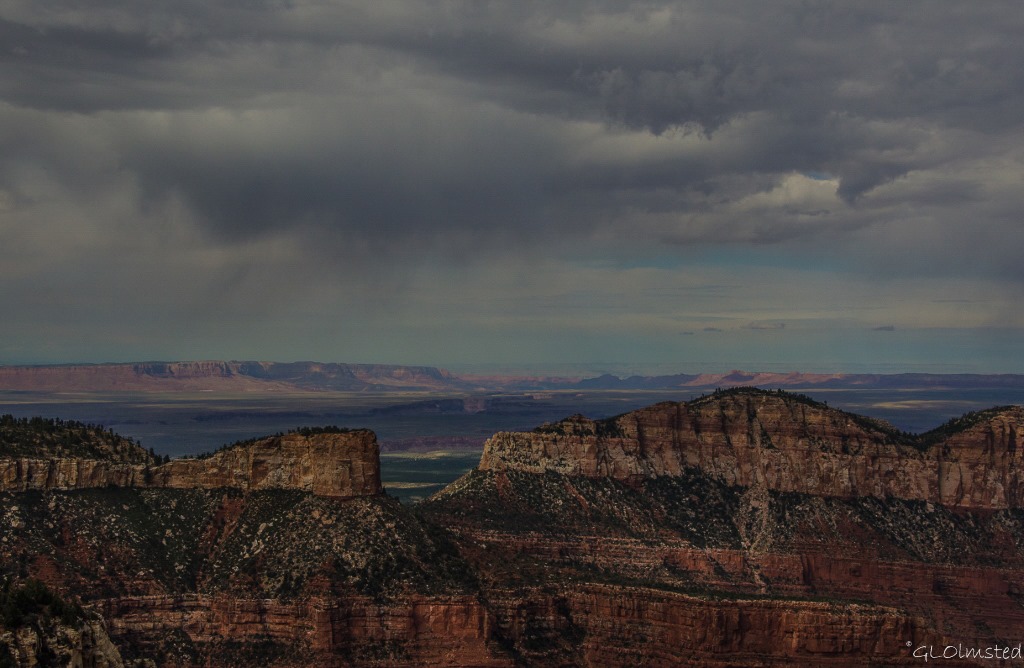 Moving away to the east from Point Imperial.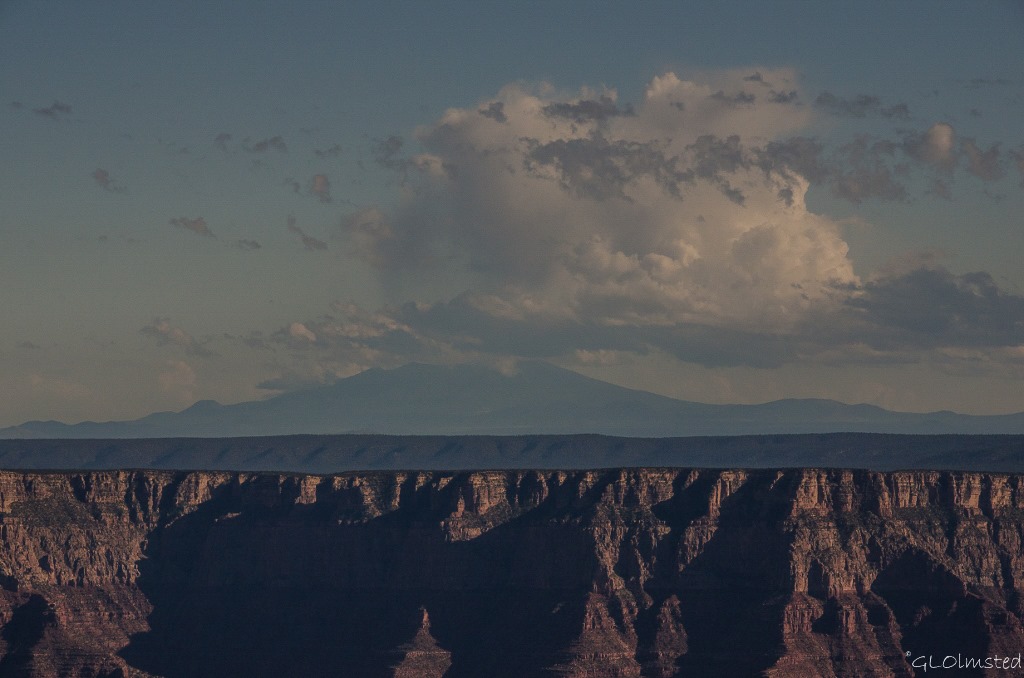 Hanging low over Mt Humphreys to the south from Cape Royal.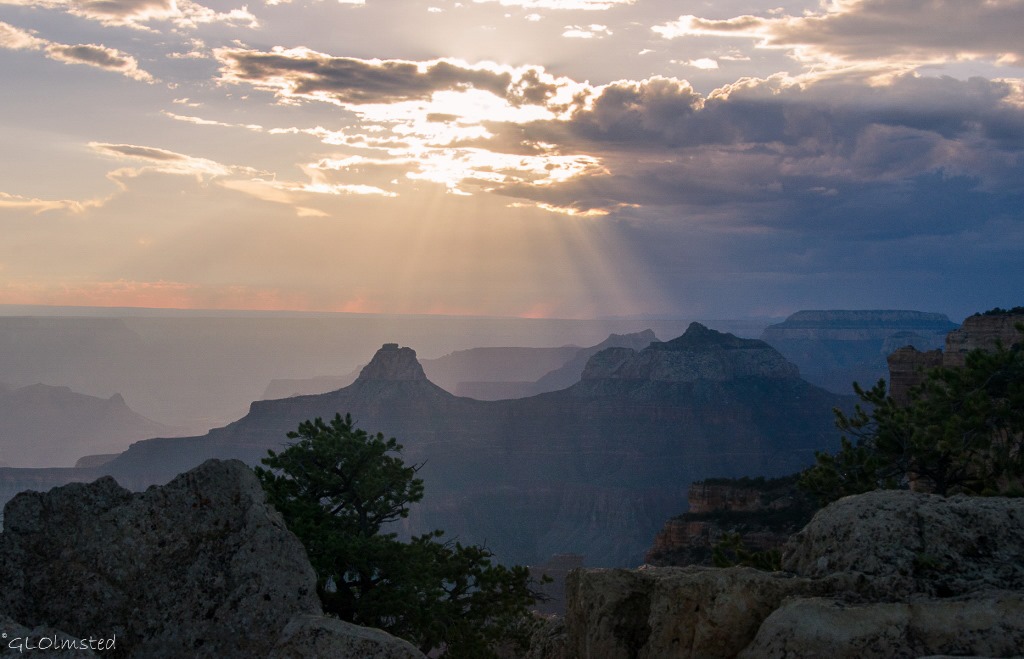 Mesmerizing sun rays to the west.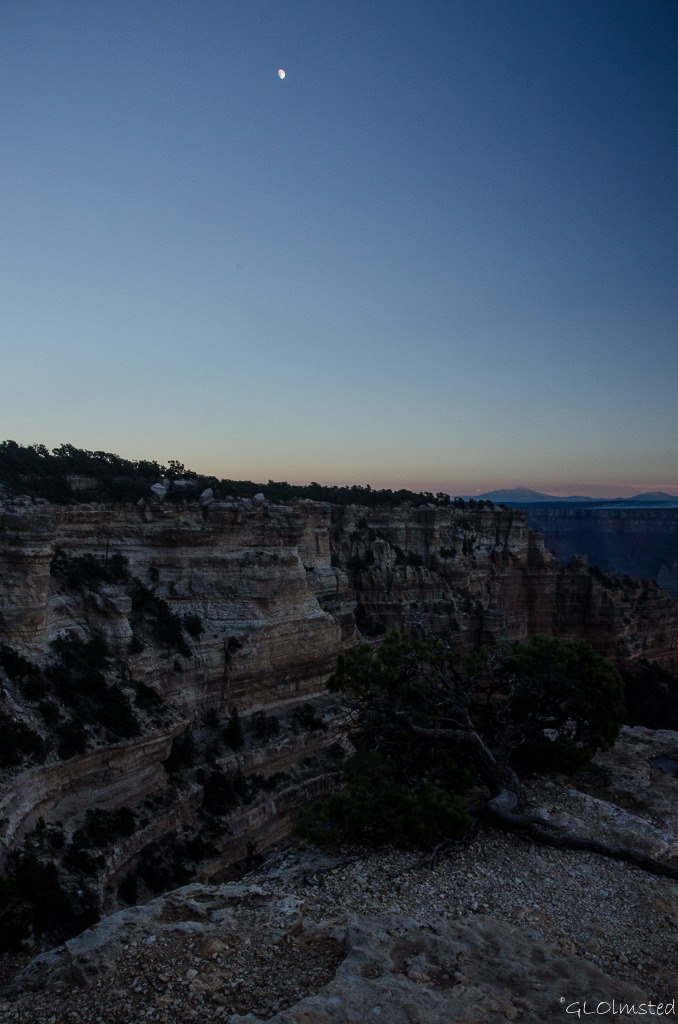 The moon made an appearance.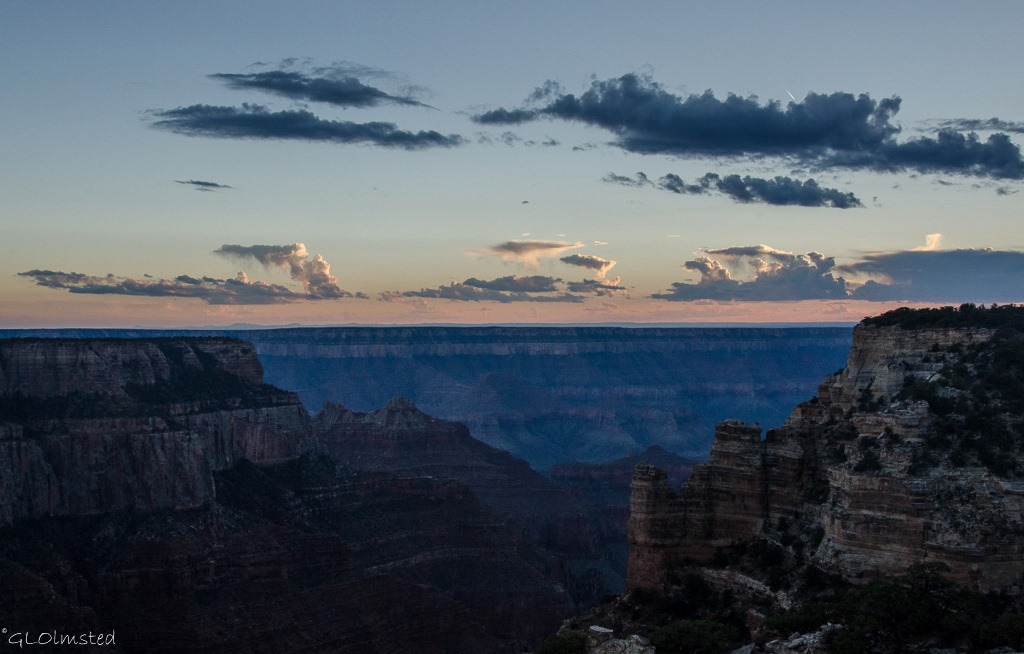 And we left just at sunset.
View skies from around the world or share your own at Sky Watch Friday.
If you shop at Amazon please consider clicking below for the Amazon website. As an Amazon Associate I'll make a few cents on your purchase(s) at no extra cost to you. Put a few pennies in the winter travel kitty. Thanks for helping out.

Geogypsy is a participant in the Amazon Services LLC Associates Program, an affiliate advertising program designed to provide a means for sites to earn advertising fees by advertising and linking to amazon.com