This week's Foto Friday Fun features 3 images chosen by readers from my photo archives.  Our meme number for this week is 918, chosen by the first commenter last week.  Please join in with a post and link below with a #918 photo from your archives.  And check out the other posts linked to the Foto Friday Fun meme.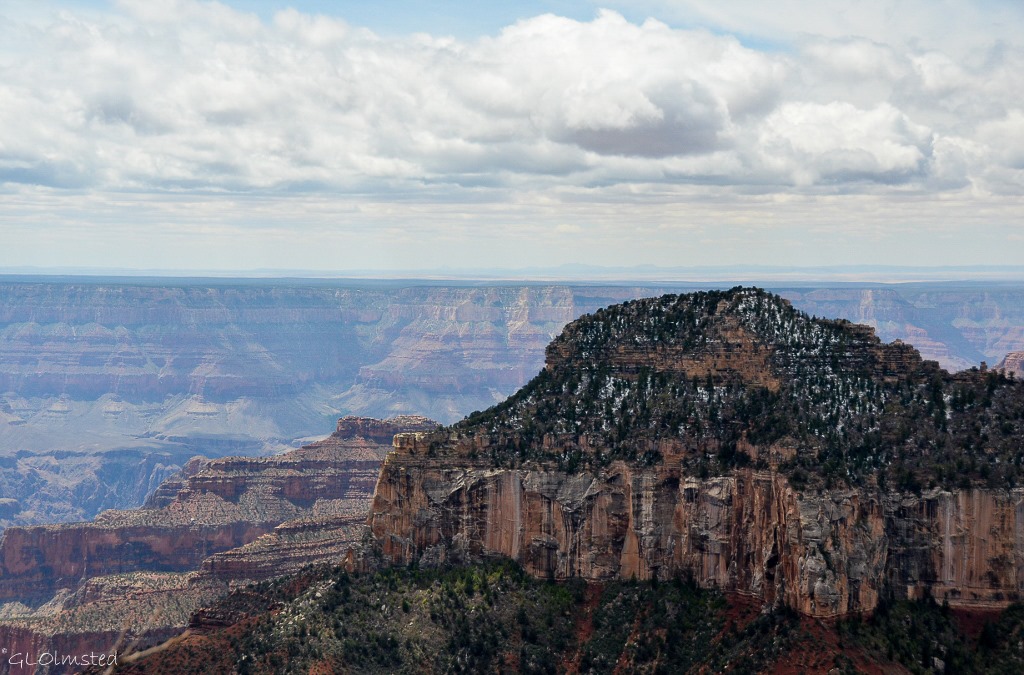 Yogi chose #918, "as that is the area code for Tulsa."  And it will also be our photo index number for the week.  The Arizona area code is rather close at 928, which has nothing to do with this photo of Oza Butte with a light dusting of snow right after I arrived at the canyon on April 27th.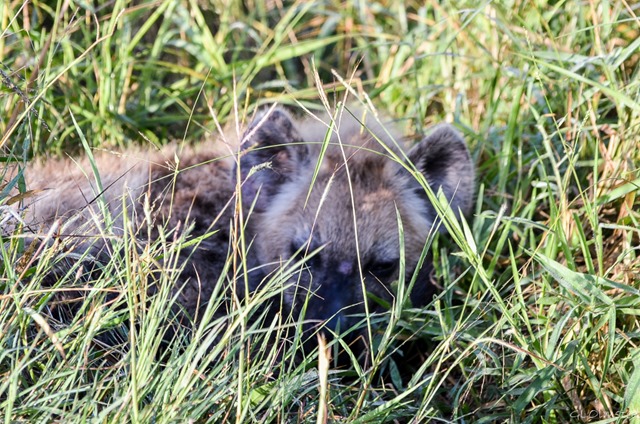 Diane chose #4441 which brought up a hyena pup napping at Kruger National Park, South Africa.  I know this is not one of her favorite animals but I think the pups quite cute.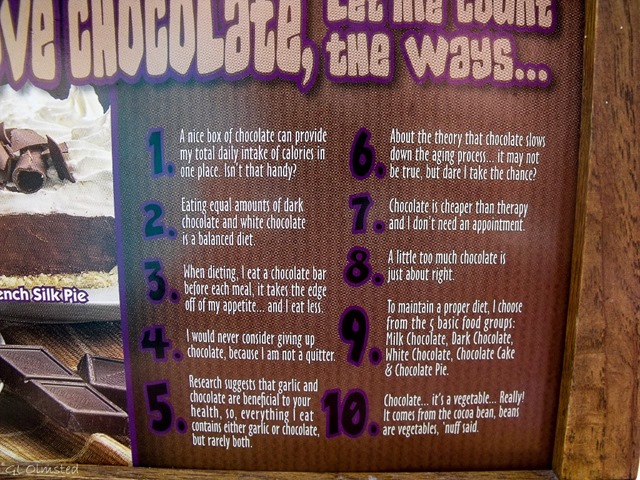 Elaine chose #57.  Who doesn't like chocolate?  This sign hangs in JB's restaurant in Hurricane, Utah.  I follow every one of these, but don't really need an excuse to eat chocolate.  Dark is my favorite.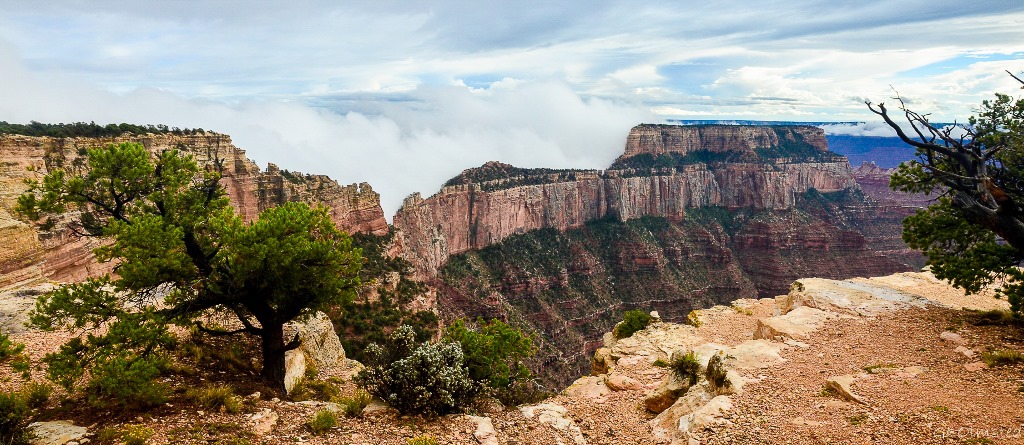 My choice this week is another cloudy view of Wotan's Throne from the Wedding site at Cape Royal on the North Rim Grand Canyon National Park.
I hope you'll join in with your own #918 photo and story by adding your link below and linking back to Foto Friday Fun 75.  And if not, leave a number between 01 and 9991 in a comment for next week's Foto Friday Fun.  The first person to comment who is joining in the meme please choose a number for next week.
Do you have a favorite from this week?
Capturing the present for future memories of the past
If you shop at Amazon please consider clicking below for the Amazon website. As an Amazon Associate I'll make a few cents on your purchase(s) at no extra cost to you. Put a few pennies in the winter travel kitty. Thanks for helping out.

Geogypsy is a participant in the Amazon Services LLC Associates Program, an affiliate advertising program designed to provide a means for sites to earn advertising fees by advertising and linking to amazon.com