I've been saying for years I have enough jewelry to open a store.  And so I did.  The online Geogypsy Trading Co is open for business.  I'm still working out the bugs trying to figure out the new plugin and the challenge of taking photos so hope you'll bear with me and check back regularly to see what new products have been added.  Note the new tab under the header, "Jewelry Store".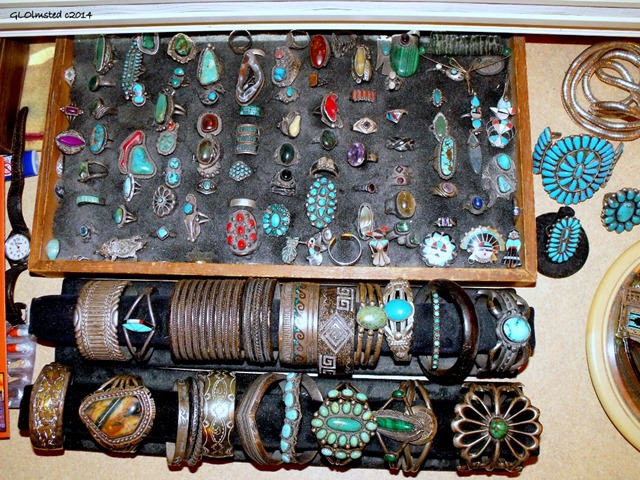 I've been attracted to jewelry more than 40 years, mostly sterling silver rings, cuffs and earrings some with stones.  Or at least what I could afford for myself.  My motto: A woman can never have too much jewelry.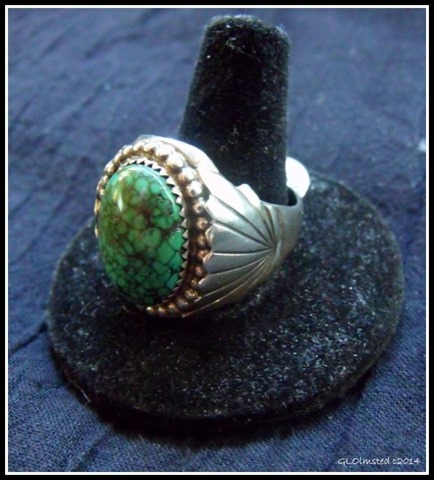 At least 30 years ago I began collecting used and gently worn sterling silver jewelry for future resale.  I call it my retirement.  Occasionally I've tried to sell at craft fairs or gem shows.  I tend to focus on Native American designs but not exclusively and also like vintage silver and copper pieces too.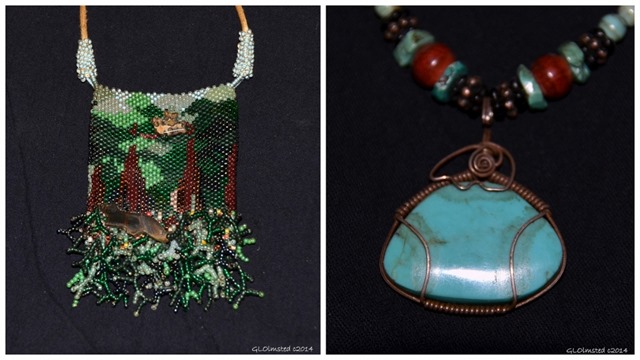 Around 20 years ago I started working with seed beads.  First dangly earrings, then amulet bags and bead embroidery.  Yet over time it seemed the bead hole got smaller and more difficult to see so I started collecting semi-precious gemstones and beads to string plus learned to wire-wrap.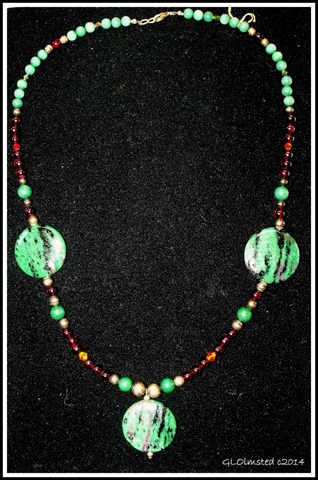 My own-made strung necklaces are a well thought out selection of color with glass and gemstone beads.  In fact the layout usually takes longer than the stringing.  They are strung on sturdy and strong ©Acculon beading wire and typically finished with sterling silver clasps.  I've worn everyone at least for a short time to make sure they are comfortable.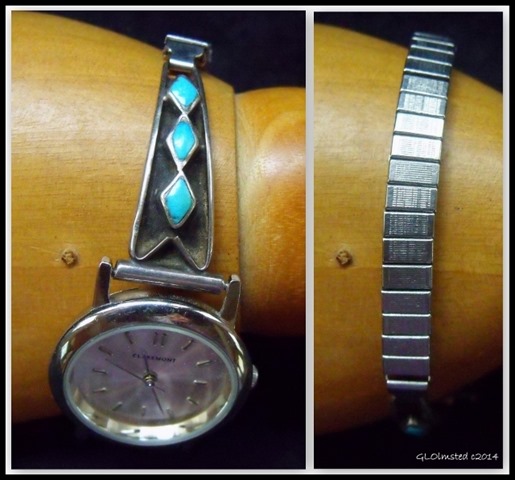 Right now, the store only represents a small portion of what I have available, a sampling if you will, of necklaces, men's and women's rings, watches and bracelets.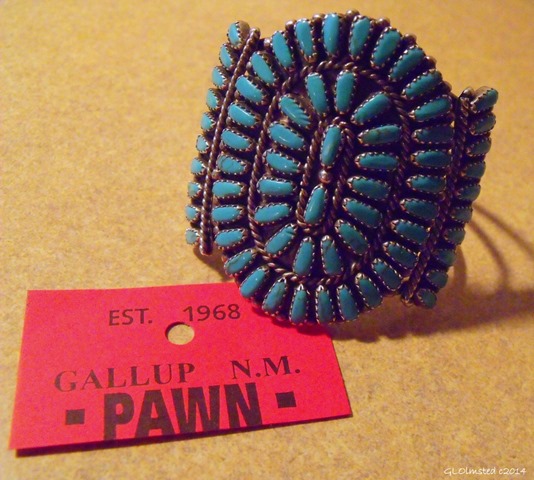 And I keep buying when I see good deals.
I hope you'll take a stroll through the new store.  If you see something that catches your eye let me know because the first five customers will get a coupon code for %10 off.

If you shop at Amazon please consider clicking below for the Amazon website. As an Amazon Associate I'll make a few cents on your purchase(s) at no extra cost to you. Put a few pennies in the winter travel kitty. Thanks for helping out.

Geogypsy is a participant in the Amazon Services LLC Associates Program, an affiliate advertising program designed to provide a means for sites to earn advertising fees by advertising and linking to amazon.com