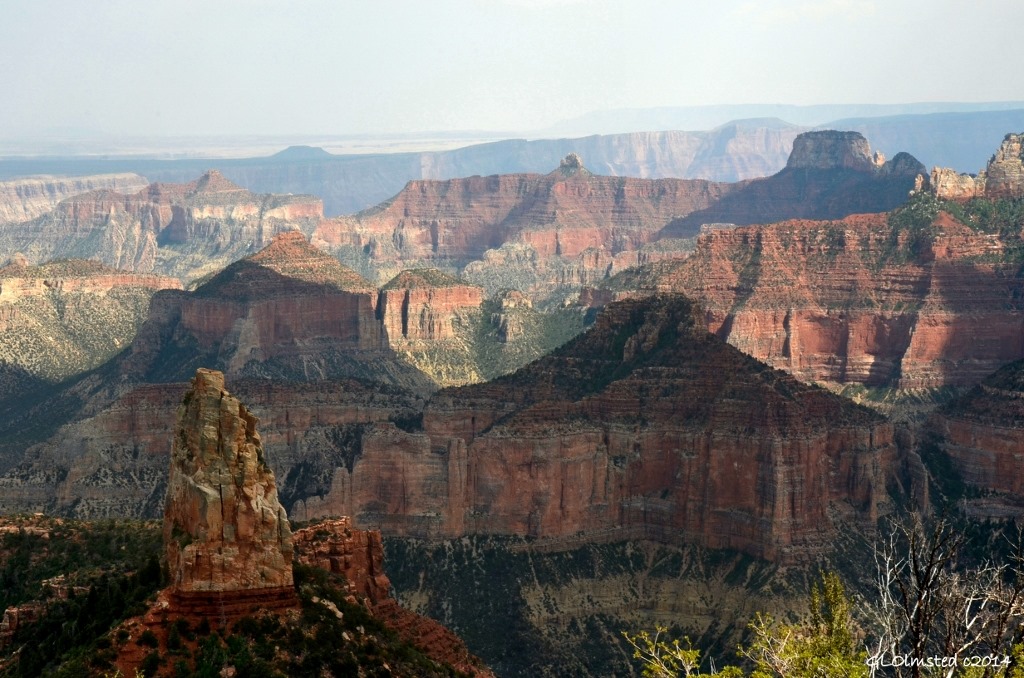 It's been a mostly cloudy day plus there's smoke from the Galahad fire.  It was a little hazy at Point Imperial.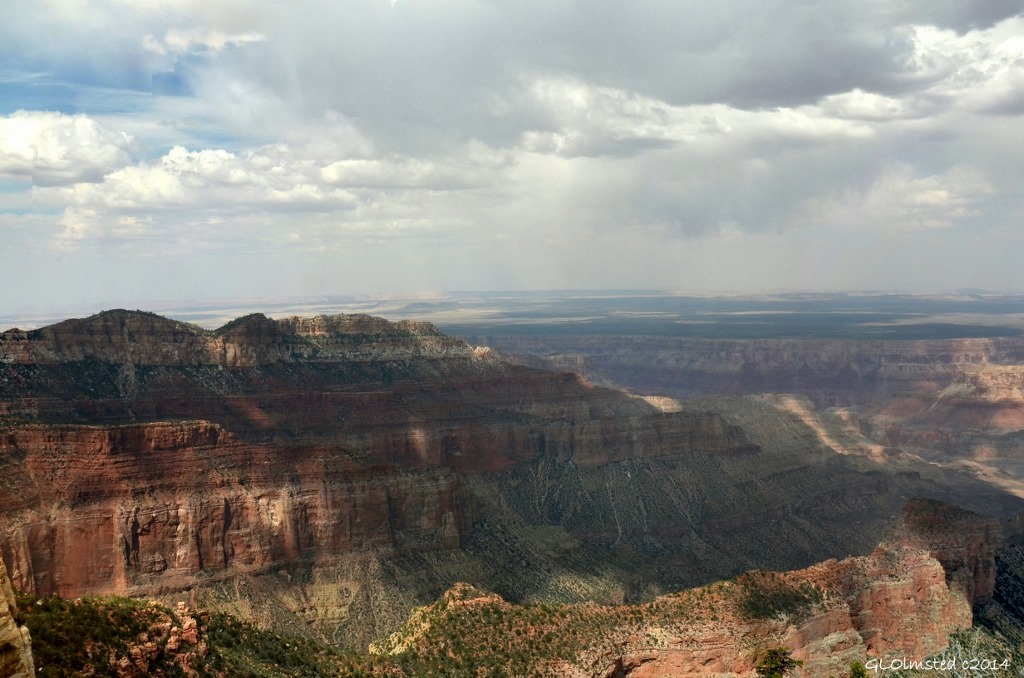 But even a haze can't diminish the grandeur of Grand Canyon.
Point Imperial is the highest elevation overlook at 8803 feet (2683 meters) on the North Rim of Grand Canyon National Park.  Views stretch from northeast to south, of the canyon and beyond.
If you shop at Amazon please consider clicking below for the Amazon website. As an Amazon Associate I'll make a few cents on your purchase(s) at no extra cost to you. Put a few pennies in the winter travel kitty. Thanks for helping out.

Geogypsy is a participant in the Amazon Services LLC Associates Program, an affiliate advertising program designed to provide a means for sites to earn advertising fees by advertising and linking to amazon.com