Celebrate National Parks Week not just this week, or on free weekends, but all the time.   These parks were created for the people of the world and "future generations".  Let's not loose them to corporate America.
OK, so I'm a little late on the no entrance fee for April 19 & 20, 2014.  However there are more to come this yea:  August 25 National Park Service birthday, September 27 National Public Lands Day, November 11 Veterans Day.
The National Park Service administers over 400 natural and cultural sites.  I've visited 62 of them but unfortunately many pre-blogging.  Below find links to posts of a few National Park sites I personally recommend.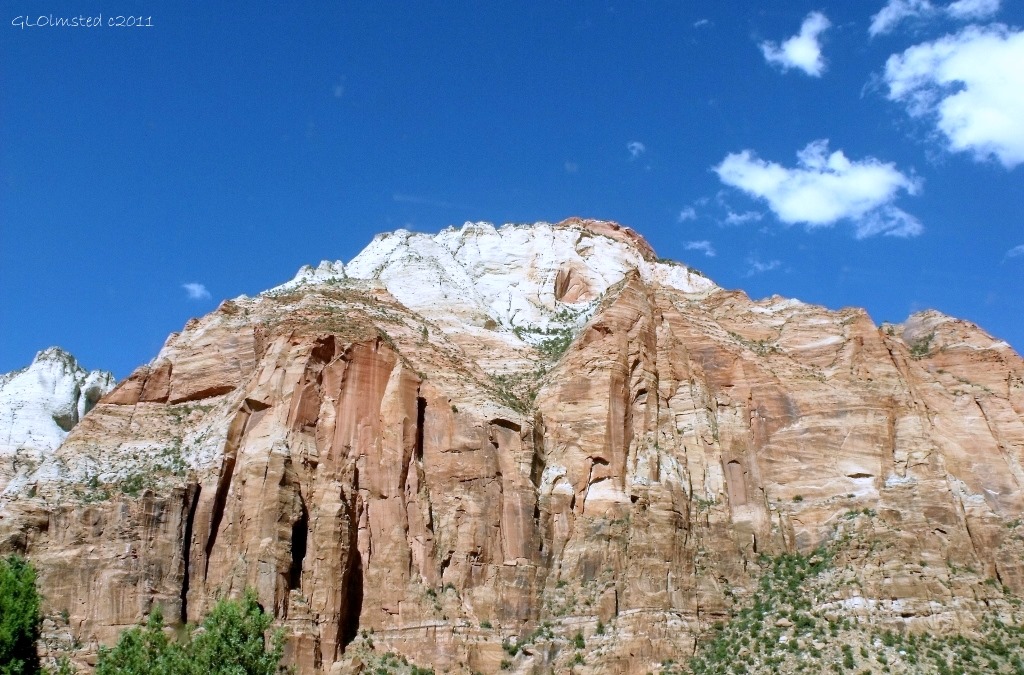 A convenient shuttle operates in Zion National Park Utah  stopping at many hiking and viewing areas in Zion Canyon.  The towering cliffs and amazing natural sandstone sculptures will fill your eyes and mind with wonder.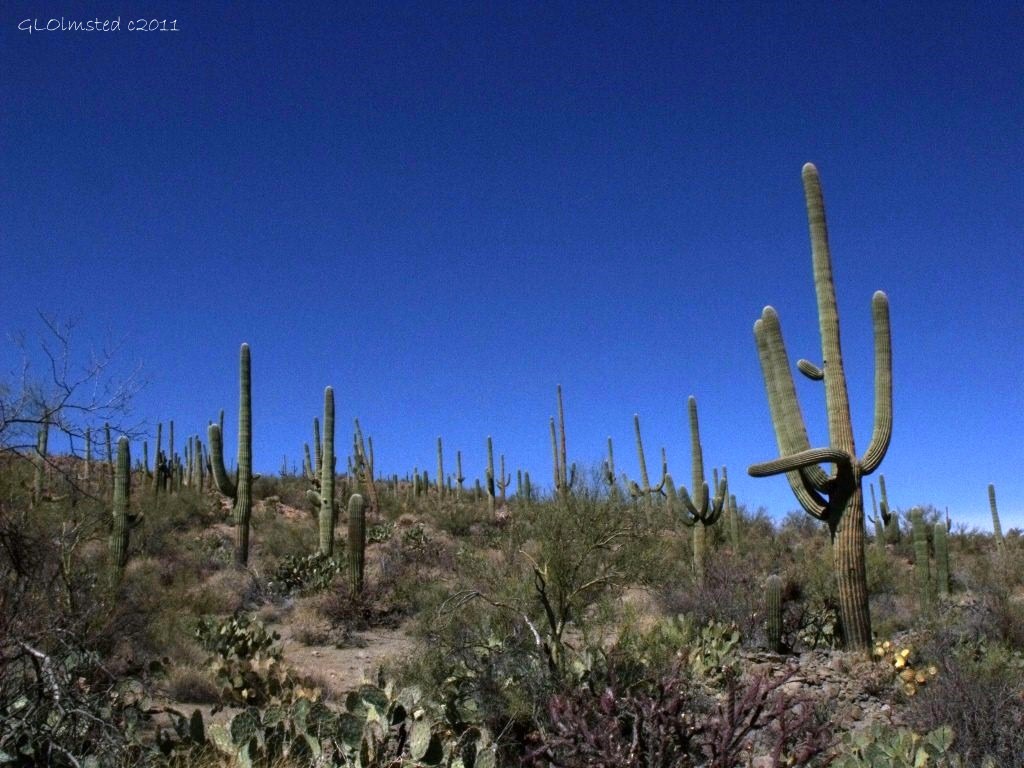 To many, the giant saguaro symbolizes the American West yet they only grown in southern Arizona and northern Mexico.  Saguaro National Park Arizona offers drives and hikes past forests of these unusual cactus plus areas to see ancient rock art.

The ancient bristlecone pines seen on the rim at Bryce Canyon National Park Utah are as magnificent as the various rock hoodoos below.  Driving and hiking trails will take you through the magic of both.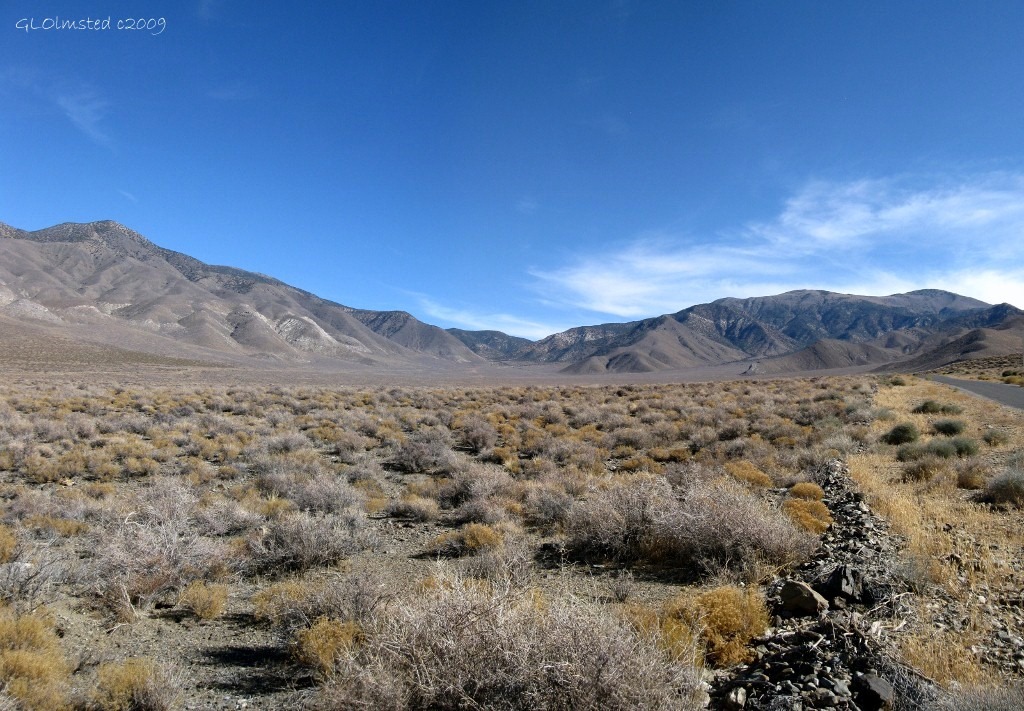 To view the diversity of desert and mountains Death Valley National Park California will blow your mind, and possibly your radiator in the middle of summer.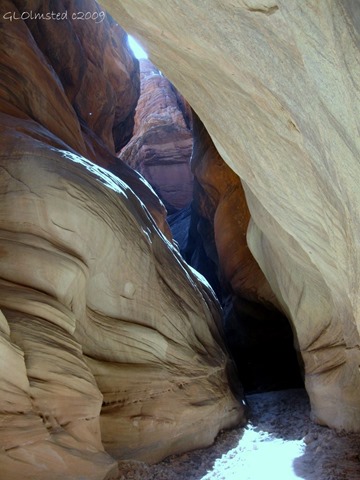 Just one of many opportunities in Grand Staircase Escalante National Monument includes slipping into the cool of Buckskin Gulch slot canyon Utah surrounded by walls of wavy sandstone sculpted over time by water.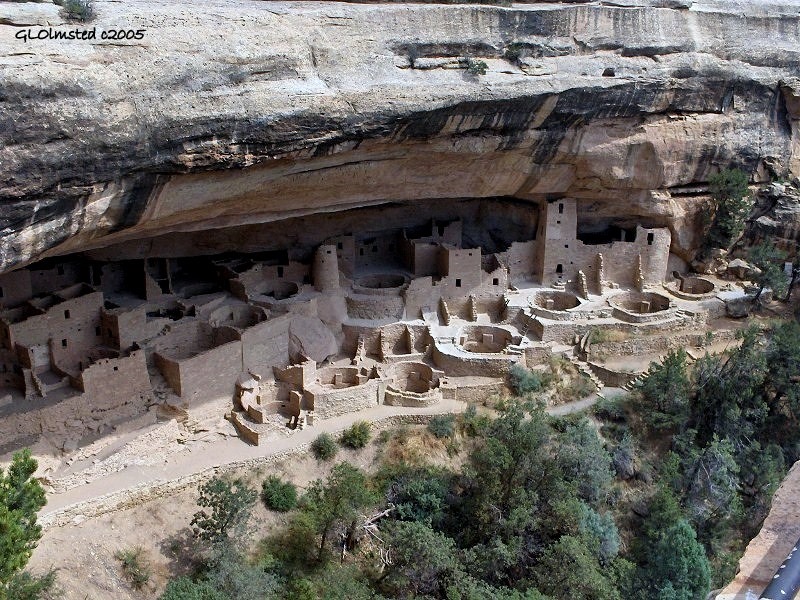 Mesa Verde National Park Colorado receives top kudos for exploring ancient cliff dwellings on a guided Ranger walk but also check out the excellent museum full of interesting artifacts.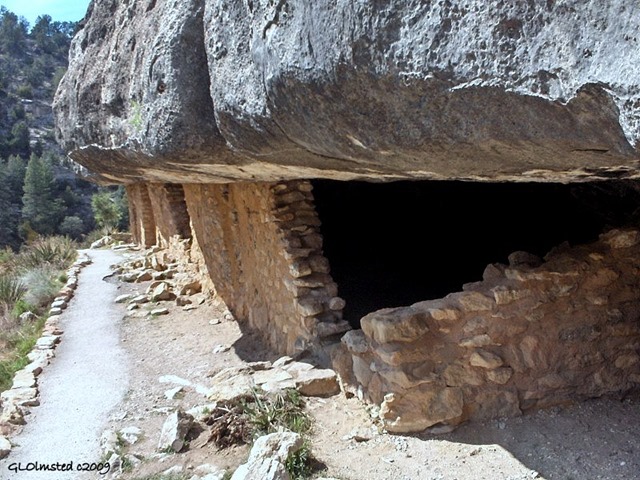 Yet another opportunity to see cliff dwellings in a different landscape and not quite so busy is Walnut Canyon National Monument Arizona where the Sinagua people settled almost 900 years ago.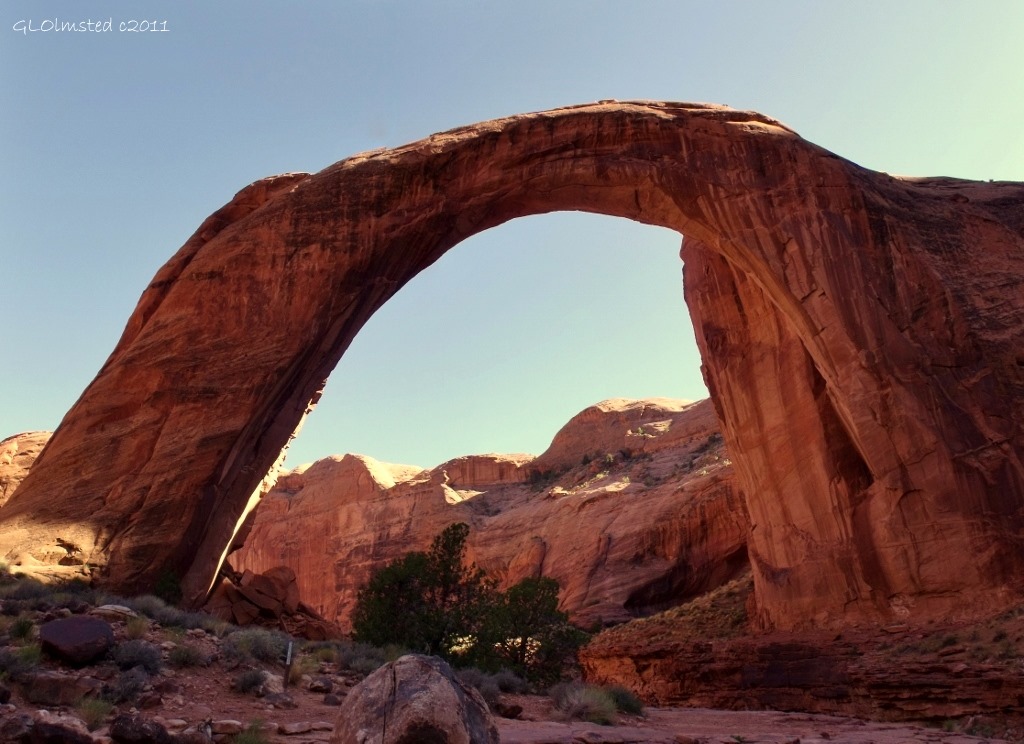 The Glen Canyon National Recreation Area Arizona and Utah offers boating on Lake Powell including access to Rainbow Bridge National Monument, touring the Glen Canyon Dam, exploring Lee's ferry Lonely Dell Ranch by the Colorado River launch site and so much more.

Enjoy red rock country at high elevation visiting Cedar Breaks National Monument Utah but check for opening dates because it can snow up there even in early summer.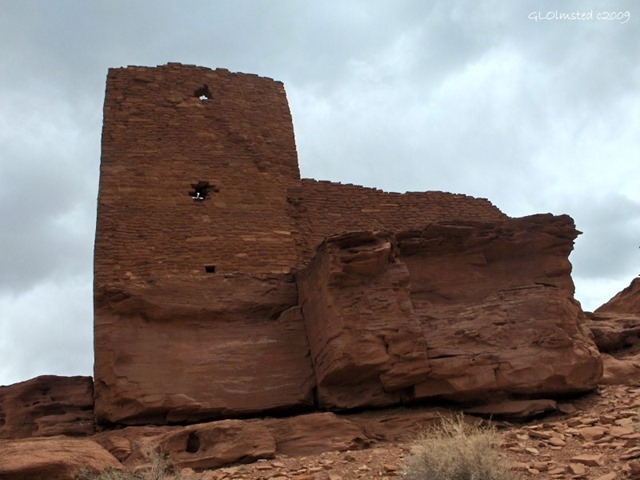 Pueblos built in the shadow of Sunset Crater Volcano National Monument Arizona may be long abandoned at Wupatki National Monument yet a feeling of the people's spirit is left behind.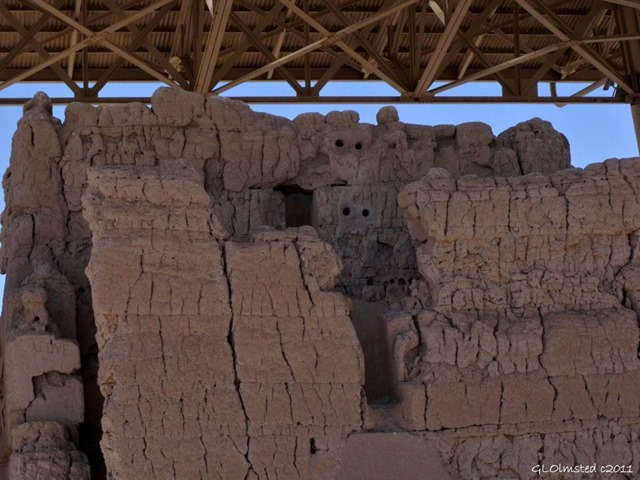 More Native American ruins can be explored at Casa Grande Ruins National Monument Arizona that are easy to access.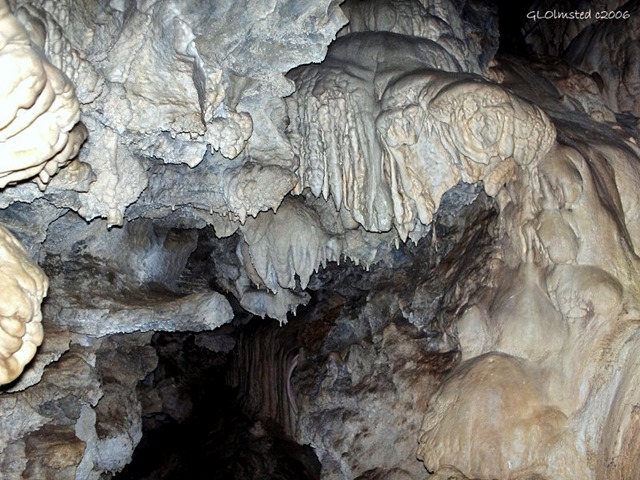 If you like to explore underground then Oregon Caves National Monument will give you an up close and personal cave experience on a guided Ranger walk or ask about the wild crawling tour for more adventure.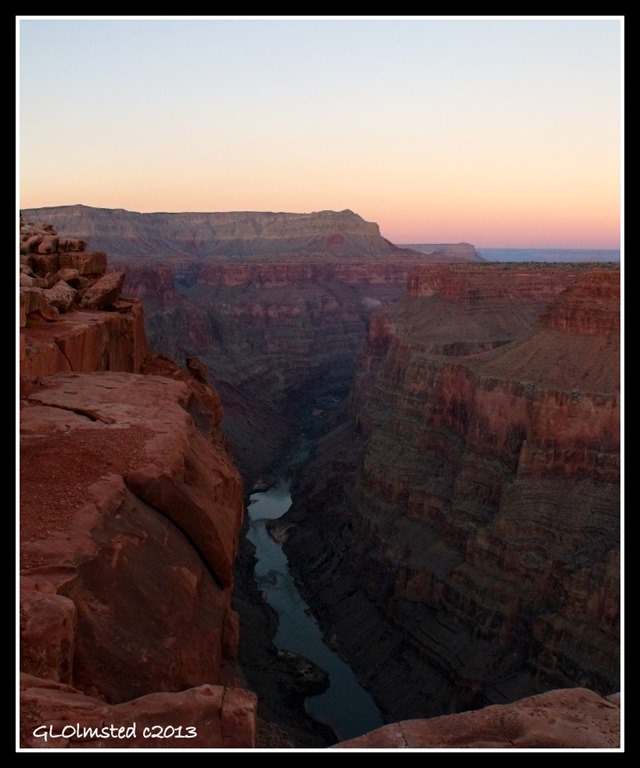 Of course I've posted a lot about Grand Canyon National Park because I'm a summer Park Ranger on the North Rim.  In fact I'll be back on the North Rim in five days and posting more so follow along for more ideas.  With too many posts to list I recommend a search on this Geogypsytraveler website under 'Grand Canyon' for lots of awesome options.
National Parks really are "America's Best Idea" that has spread across the world to preserve diverse natural and cultural sites of importance to the people.  And it's not just national parks but also monuments, scenic rivers, historic sites and more.  Look for a park near where you are.  Then get out there, and 'Go Wild'!  And remember to attend the informative Ranger walks and talks.
What park will you be visiting next?
If you shop at Amazon please consider clicking below for the Amazon website. As an Amazon Associate I'll make a few cents on your purchase(s) at no extra cost to you. Put a few pennies in the winter travel kitty. Thanks for helping out.

Geogypsy is a participant in the Amazon Services LLC Associates Program, an affiliate advertising program designed to provide a means for sites to earn advertising fees by advertising and linking to amazon.com