This week's Foto Friday Fun features 8 images chosen by readers picking a number out of my photo archives.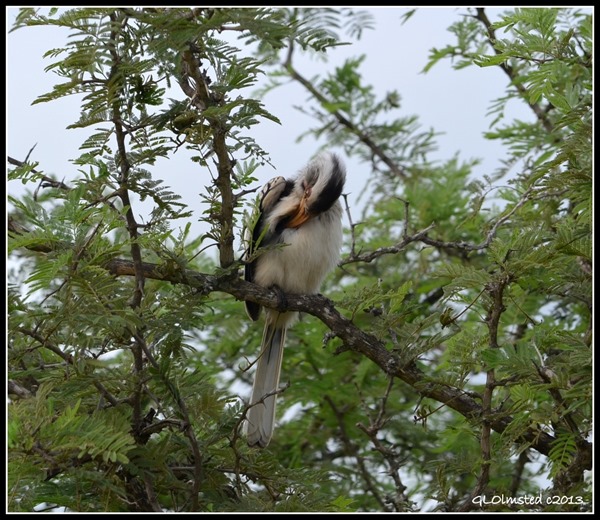 Jo chose #1399, "just so I can choose a bigger number this week."  Won't be long now and those bigger numbers will all be South Africa.  But then this shot of the Hornbill was taken in Kruger National Park in South Africa.  Soon I'll see them again along with a whole lot of other other birds.  And maybe I'll get lucky and see Jo again on this trip as she is on holiday in South Africa.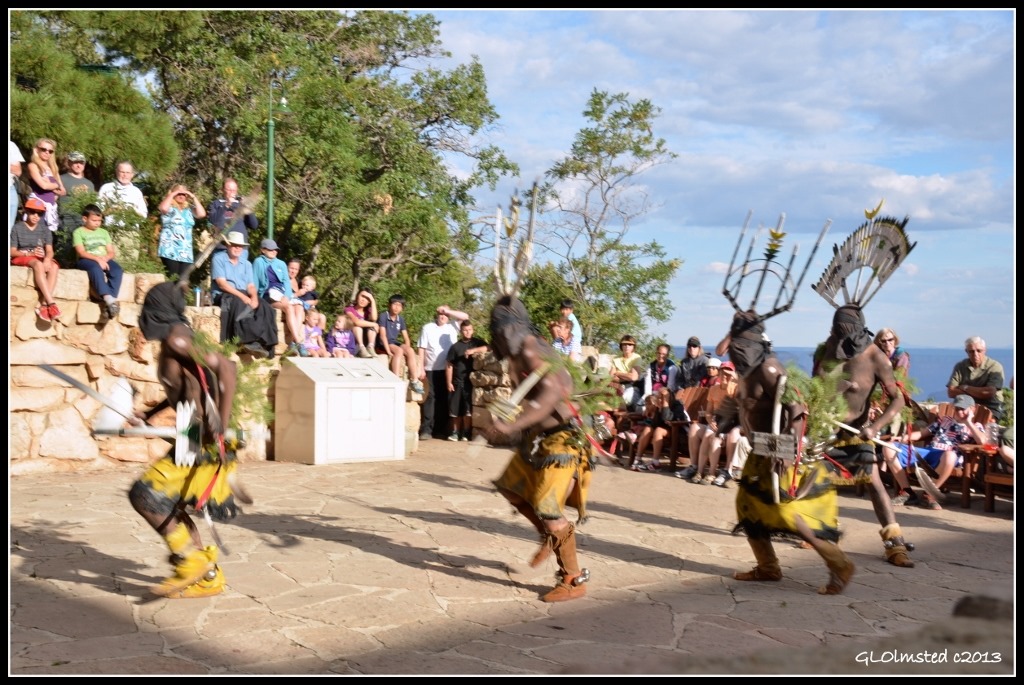 Arija chose #728 by, "just shut my eyes and clicked on some number keys."  She identifies with Native people so hopefully will like these Apache dancers who performed at last year's Native American Heritage Days on the North Rim of Grand Canyon National Park.  I don't know how they kept that big head gear on while jumping and moving like they did.
MaryBeth chose #150, "because I like the number."  Hope you also like this immature Copper's Hawk sitting on the fence.  I still see the hawks occasionally but the fence burned.  I haven't been feeding the birds this winter as I didn't want the javelina coming in for the ground fall of seed and getting into the mess of what remains of my shed.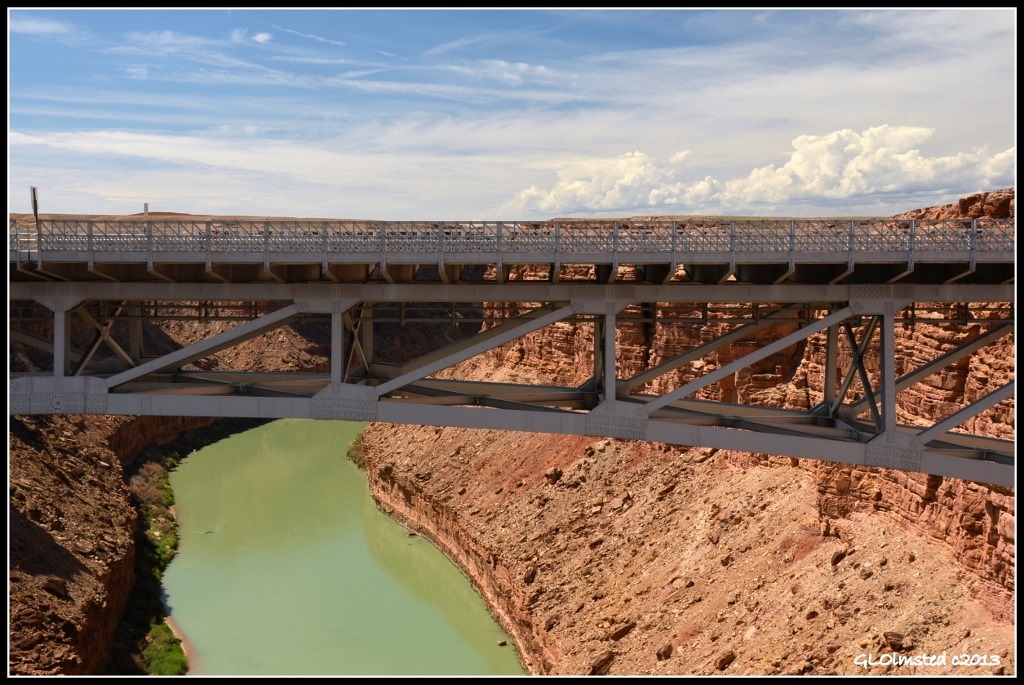 Bibi chose #1144, "the date of the completion of the choir (where the choir and priests sat) in the cathedral of St. Denis in Paris. Its choir is considered to be the first medieval Gothic architecture ever built.  I'm reading a very good book about it."  I'm afraid this image has nothing to do with a choir.  But Bibi shares photos of bridges quite often so hope she'll like this shot of the Navajo Bridge crossing the Colorado River at Marble Canyon.  Great place to see California Condors.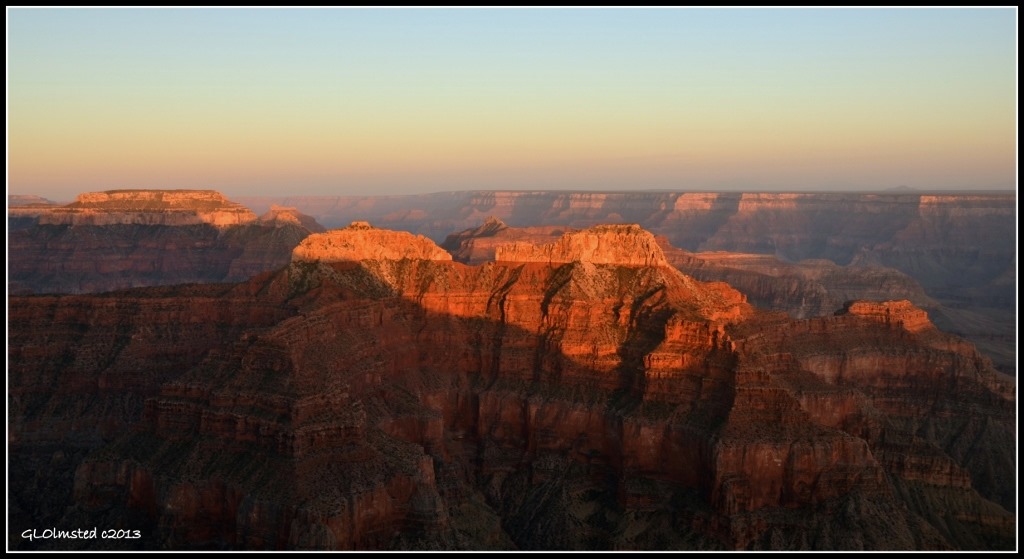 Elaine chose #1111 because for some reason it popped into her head.  Well here we see some last light shinning on the temples seen from Point Sublime as the sun gets ready to pop below the horizon.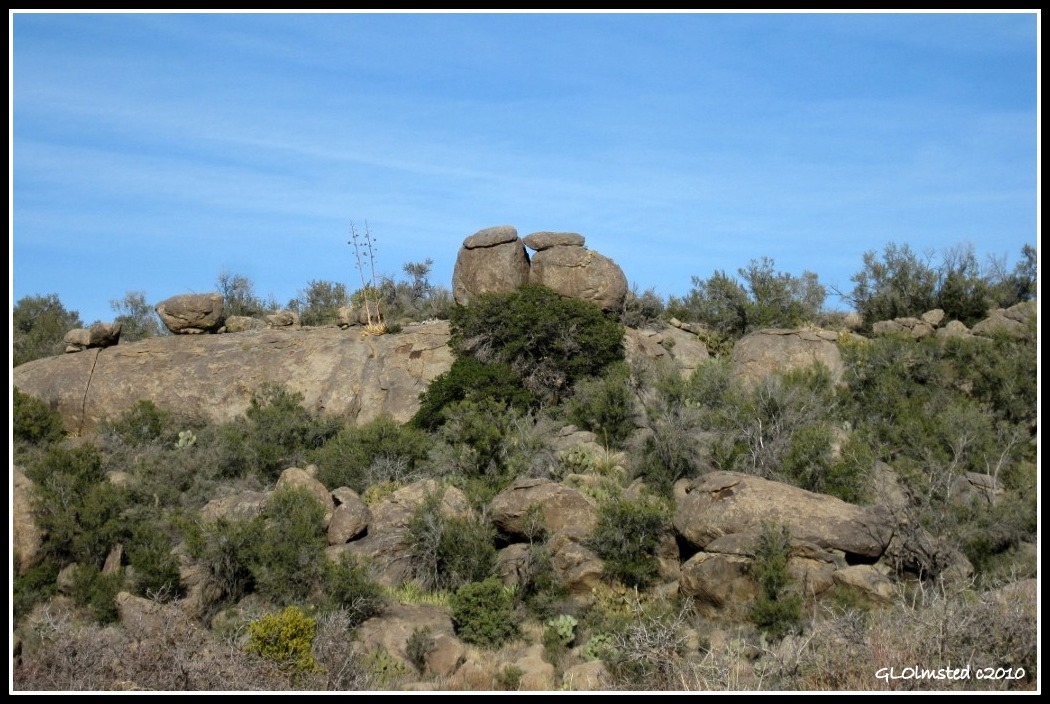 Yogi chose #40, "because this year I will have that many years in the energy industry."  It takes a bit of energy to climb up into the Weaver Mountains and see the balancing boulders.  Oh, not that kind of energy.  Actually I think Yogi would be searching for, or hiding, a geocache in this kind of terrain.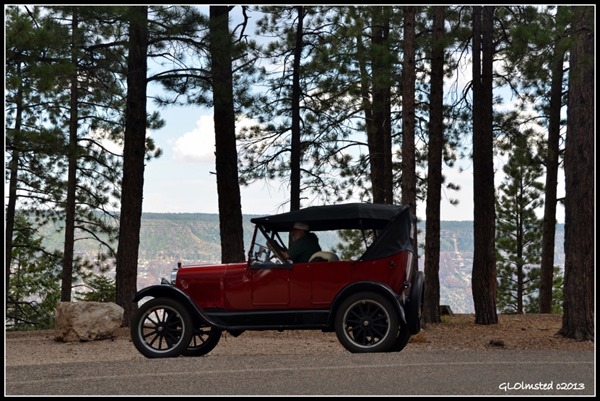 Diane chose #913 because, "sounds as good a number as any."  But I know she chose that as one of her favorite Porsche models.  Hope this old classic will do instead seen at Grand Canyon.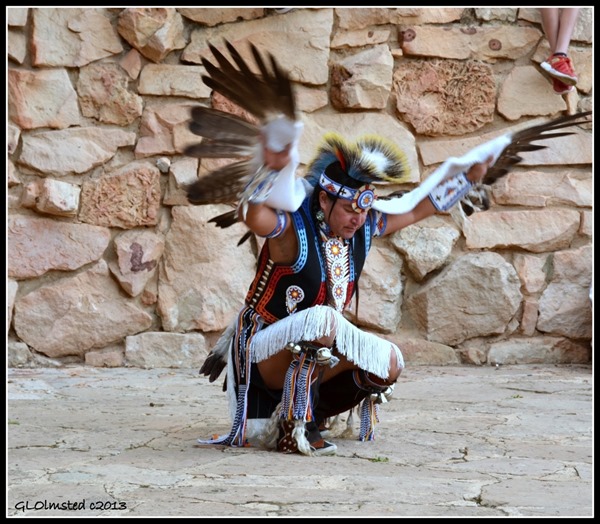 Firefly chose #795 because it "just popped into my head."  Seems there's a lot of that popping going on.  I know he's interested in our Native Americans so here's an image of internationally known Hopi Derrick Suwaima Davis preparing for the Eagle dance at last year's Native American Heritage Days held annually in August at the North Rim of Grand Canyon National Park.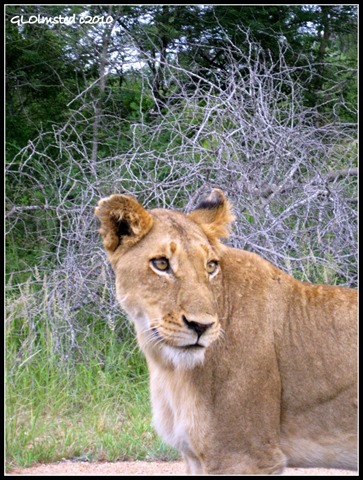 My choice…  Hopefully I'm already seeing more lions, but while putting together this post I wasn't there yet.  The first time I visited South Africa's Kruger National Park this lioness paused not five feet from the vehicle window looking behind for her cubs.  My heart and breathing stopped but my shutter finger kept on pushing.
Thank you for joining in Foto Friday Fun. I really enjoy digging through my archives and pulling the stories from my memories.  To join in the fun for next week leave a number between 15 and 2000 in a comment and maybe see your chosen image next week.
Do you have a favorite from this week?
Look for other photos posted on Geogypsy Facebook page not usually seen here.
If you shop at Amazon please consider clicking below for the Amazon website. As an Amazon Associate I'll make a few cents on your purchase(s) at no extra cost to you. Put a few pennies in the winter travel kitty. Thanks for helping out.

Geogypsy is a participant in the Amazon Services LLC Associates Program, an affiliate advertising program designed to provide a means for sites to earn advertising fees by advertising and linking to amazon.com