This week's Foto Friday Fun features 9 images chosen by readers picking a number out of my photo archives.  Lots of pics from Grand Canyon and a few oldies.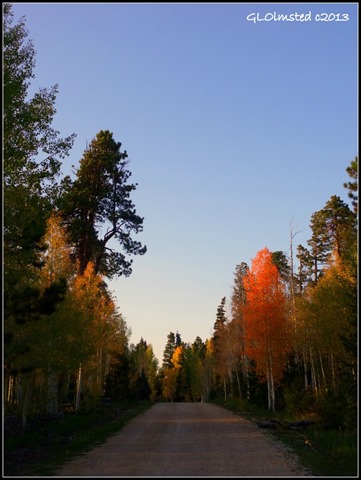 Arija chose #999, "part of my mobile phone number and because I like it."  No mobile service along this forest road on the North Kaibab, and I like that.  Because who would want to be chatting on the phone with all this brilliant fall colors on the aspen.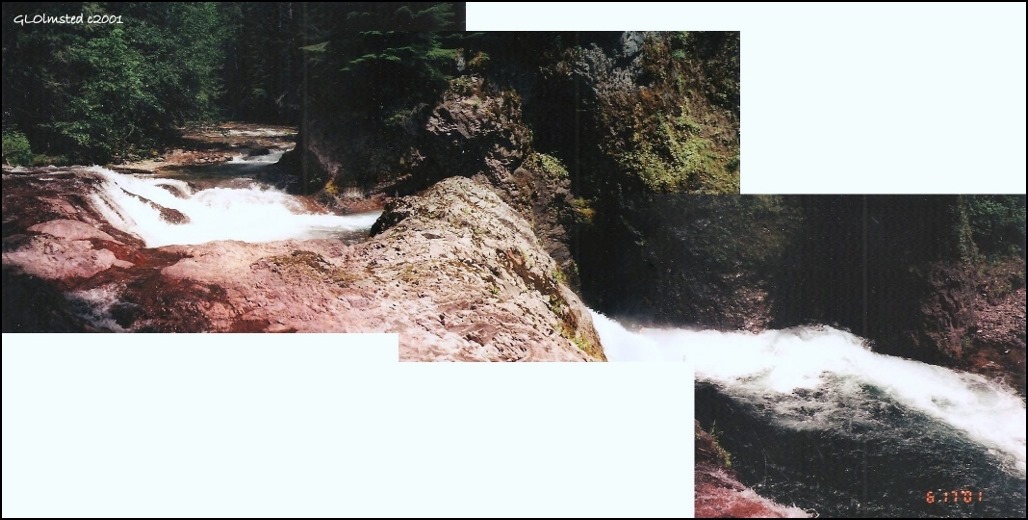 Jo chose #30, "as Debbie has a birthday on Monday 30th (so does my brother, Phillip) and she is very special to us."  I feel like digital cameras were my best birthday present ever.  I've taken photos for 50 years and always like panoramas which I used to tape together.  Sure is nice just to push a button now.  This funny pano was taken in 2001 at Quartz Creek waterfall in the Gifford Pinchot National Forest, Washington long before I owned digital.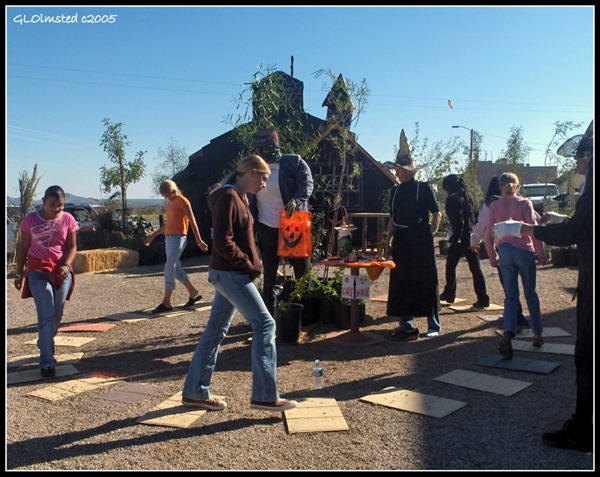 Yogi chose #97, "cuz if my Cowboys can beat Philadelphia this weekend they will have a 9-7 record and win the NFC East title."  So is that a game of chance like these kids trying to win a piece of cake?  Just one of the fun activities for Halloween back in 2005 when a friend and I helped a local business entertain the Congress kids.
Sherry chose #737 and she likes a challenging hike so perhaps slipping between the cracks along the Wire Pass trail to Buckskin Gulch Slot Canyon would appeal.  Note the tree wedged high in the canyon which indicates just how much water can flow through here.
MaryBeth chose #57.  Now I know she's a horse loving woman but don't know how she feels about mules.  At the Grand Canyon mules have been hauling people and supplies for over 100 years.  I rode a mule 5 miles into the canyon and back from the North Rim.  They are wider than horses.  Awesome experience, but, no matter how you go down and up at the canyon something is going to hurt.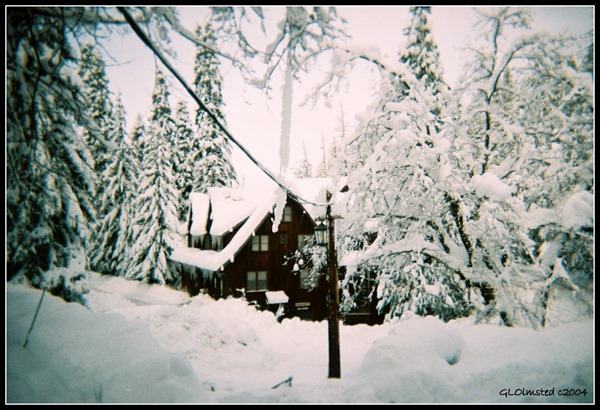 Patti chose #14, "because it's my birthday and it's the day you're taking off!"  I sure hope it doesn't look like this on January 14th.  Although it's more likely at Oregon Caves, like this image, than Phoenix.  I volunteered part of the winter of 2004 and learned how to use snowshoes, amongst other things.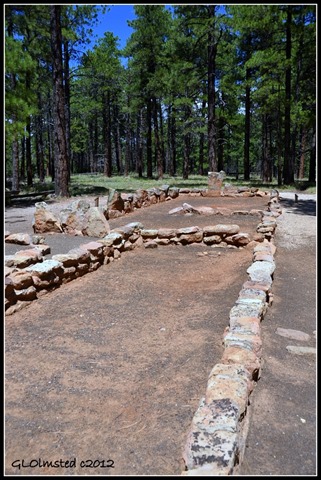 Bibi chose #777, "First number that came into my head."  Here's what's left of the home of the first people to live at Grand Canyon.  The Ancestral Puebloans grew crops on the Walhalla Plateau during summer and returned to the river for the cold winters.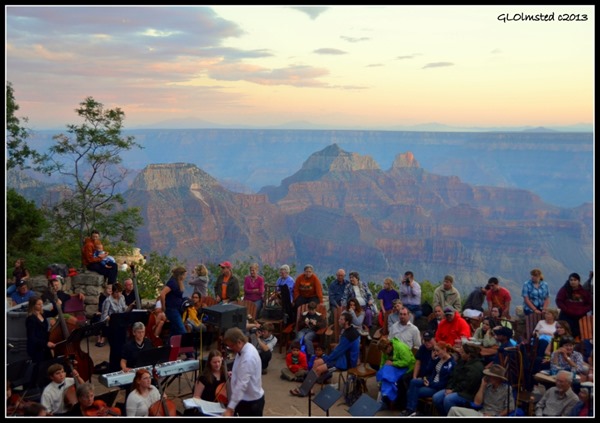 Melissa chose #914 as "random fun."  Definitely fun to listen to the Kanab Symphony with Grand Canyon as a backdrop.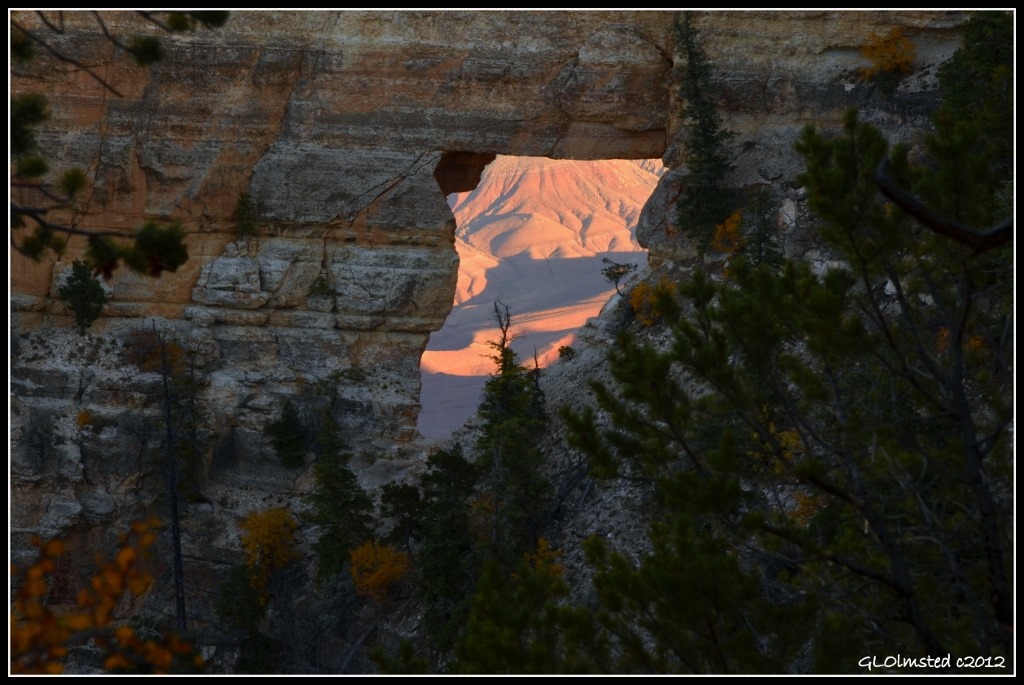 Diane chose #653 which provides a window into the Grand Canyon from along the Cape Royal Trail on the North Rim.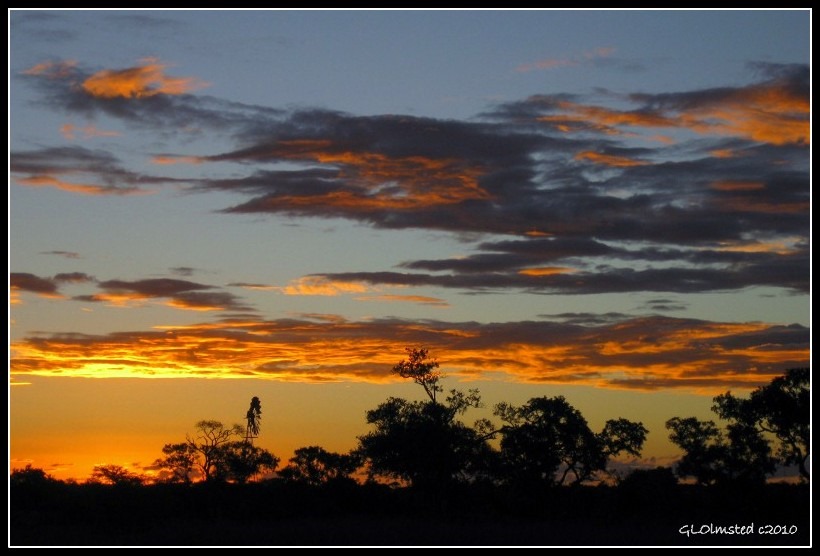 My choice this week is a sunset at Kruger National Park, South Africa.  And I'll be back there soon to see more of these.
Thank you for joining in Foto Friday Fun. I really enjoy digging through my archives and pulling the stories from my memories. To join in the fun for next week leave a number between 150 and 1500 in a comment and maybe see your chosen image next week.
Do you have a favorite from this week?
Look for other photos posted on Geogypsy Facebook page not usually seen here.
If you shop at Amazon please consider clicking below for the Amazon website. As an Amazon Associate I'll make a few cents on your purchase(s) at no extra cost to you. Put a few pennies in the winter travel kitty. Thanks for helping out.

Geogypsy is a participant in the Amazon Services LLC Associates Program, an affiliate advertising program designed to provide a means for sites to earn advertising fees by advertising and linking to amazon.com