This week's Foto Friday Fun includes 7 images chosen by readers picking a number out of my photo archives.  A lot of birth years chosen for this week.  Tried to find year numbers to match, but some are before my time and I'm missing quite a few years of my life in photographs.
Jo chose #1953, "the year I was born."  This image of the dragonfly comes from Jo's neighborhood in South Africa along the Echo Ravine trail in Golden Gate Highlands National Park.  Maybe next year's visit I'll get to see her again near here.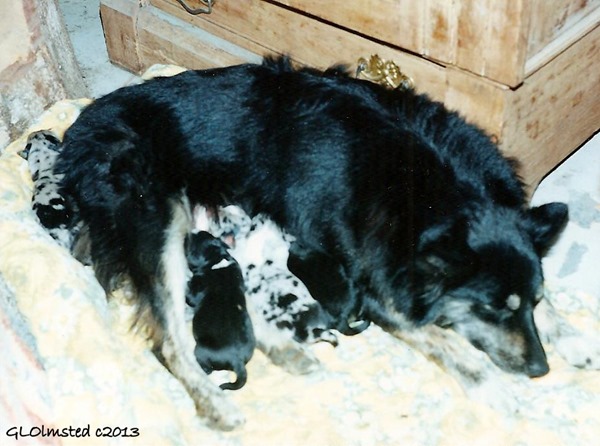 Yogi chose #1998, "the year son was born."  In September of that year these puppies were born to Motsy and my dog Carson.  This is when I was living and working at Eagles Cliff Resort in Washington.  No problem finding wonderful homes for all these cuties.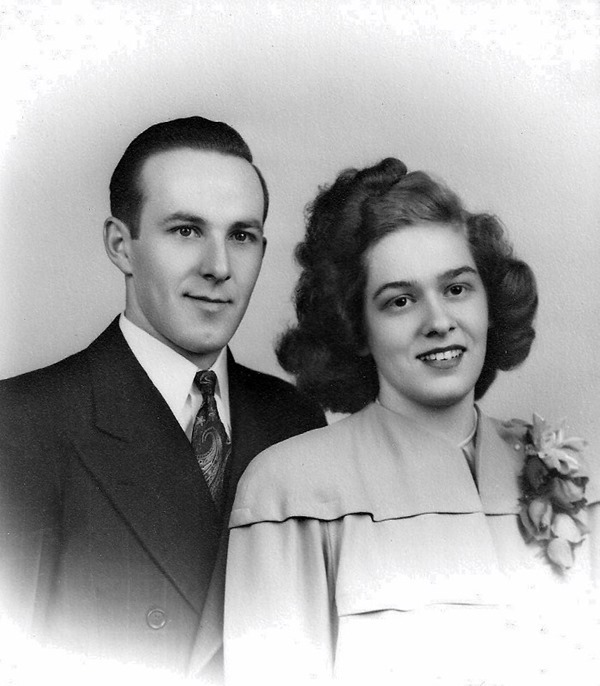 Diane chose #1947, "My husbands date of birth."  My parents were married on January 3 of that year.  They were together for 61 years.  Me not being quite 60 years old and single/divorced has a hard time imagining being married that long.  Yet my hat is off to any that can.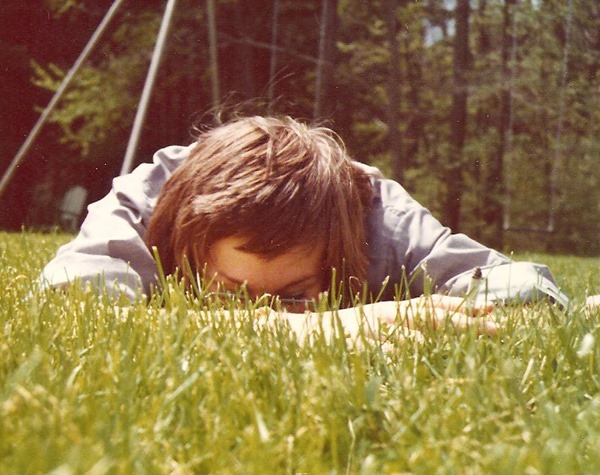 Elaine chose #1973, "my daughters birth year."  I graduated from High School the year before that.  This photo was taken of me by a dear friend at White Pines State Park, Illinois in 1973.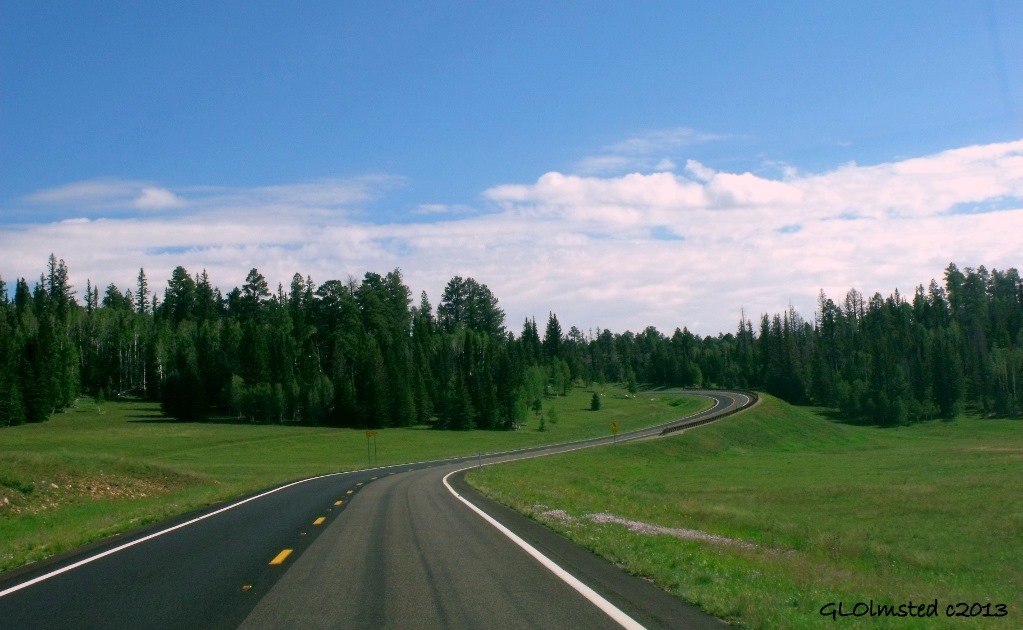 Sherry's visiting daughter Carrie chose #1241.  Which takes us on a drive across the meadows on the Kaibab Plateau leaving the North Rim.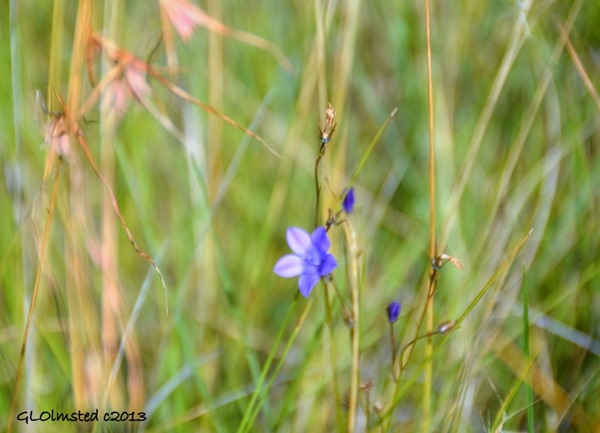 Firefly chose #2000 which is a pretty, yet unidentified, flower seen along Echo Ravine trail in Golden Gate Highlands National Park not that far from where he lives in South Africa.  So get the family out there.  And maybe even ID that flower.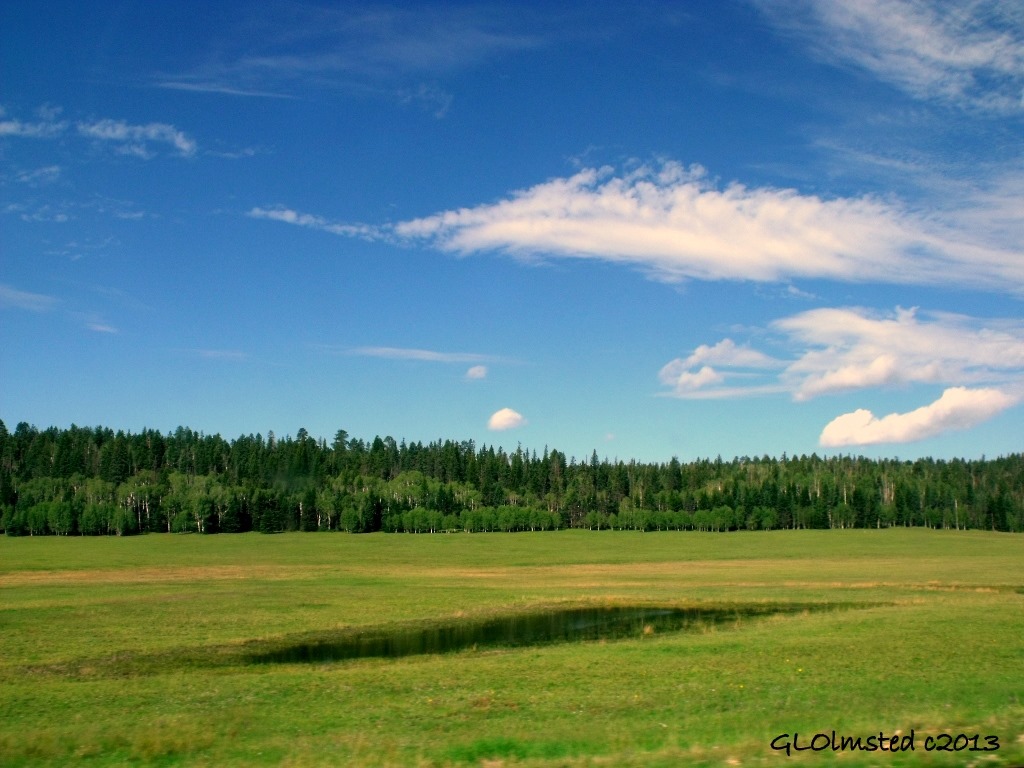 Arija chose #1240 showing a small summer pond on the meadows.  The meadows change so much during my six month season.  I've seen them buried under snow in the spring, covered with wildflowers during summer and browning out in the fall yet dotted with mule deer.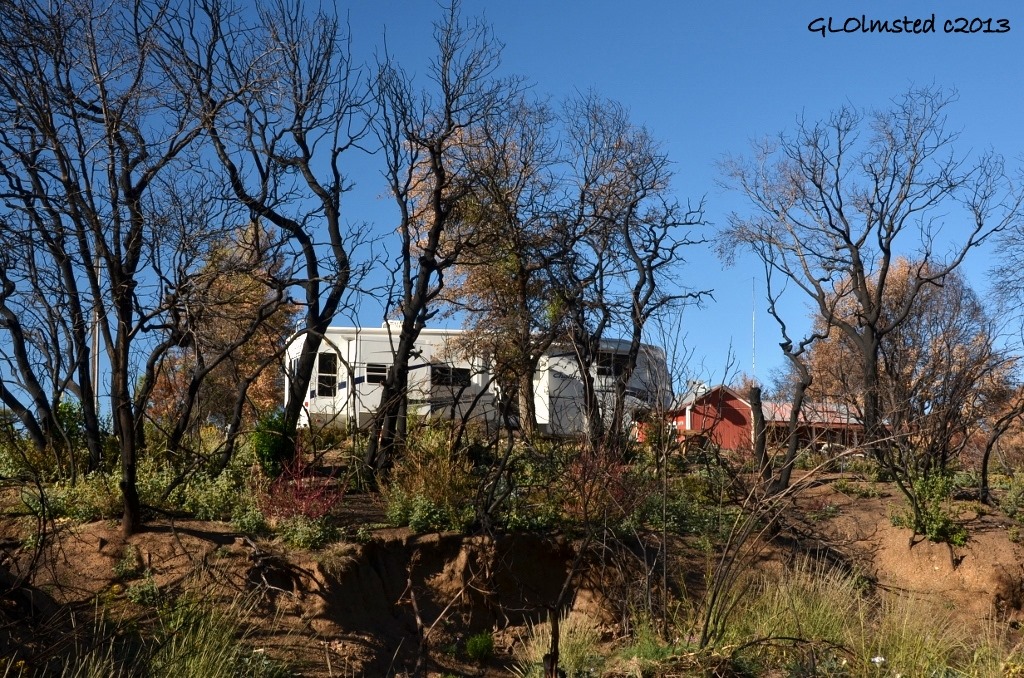 My choice this week shows how life returns from the ravages of the Yarnell Fire.  The burnt oaks are rather sculptural and some may have survived but we probably won't know for sure until spring.  An Arizona wildflower seed mix was dropped on the nearby burnt hills to hold soil during the monsoon rains and I'm seeing flowers never seen here before.
Thank you for joining in Foto Friday Fun. I really enjoy digging through my archives and pulling the stories from my memories. To join in the fun for next week leave a number between 20 and 200 in a comment and maybe see your chosen image next week.
Do you have a favorite from this week?
Look for other photos posted on Geogypsy Facebook page not usually seen here.
If you shop at Amazon please consider clicking below for the Amazon website. As an Amazon Associate I'll make a few cents on your purchase(s) at no extra cost to you. Put a few pennies in the winter travel kitty. Thanks for helping out.

Geogypsy is a participant in the Amazon Services LLC Associates Program, an affiliate advertising program designed to provide a means for sites to earn advertising fees by advertising and linking to amazon.com