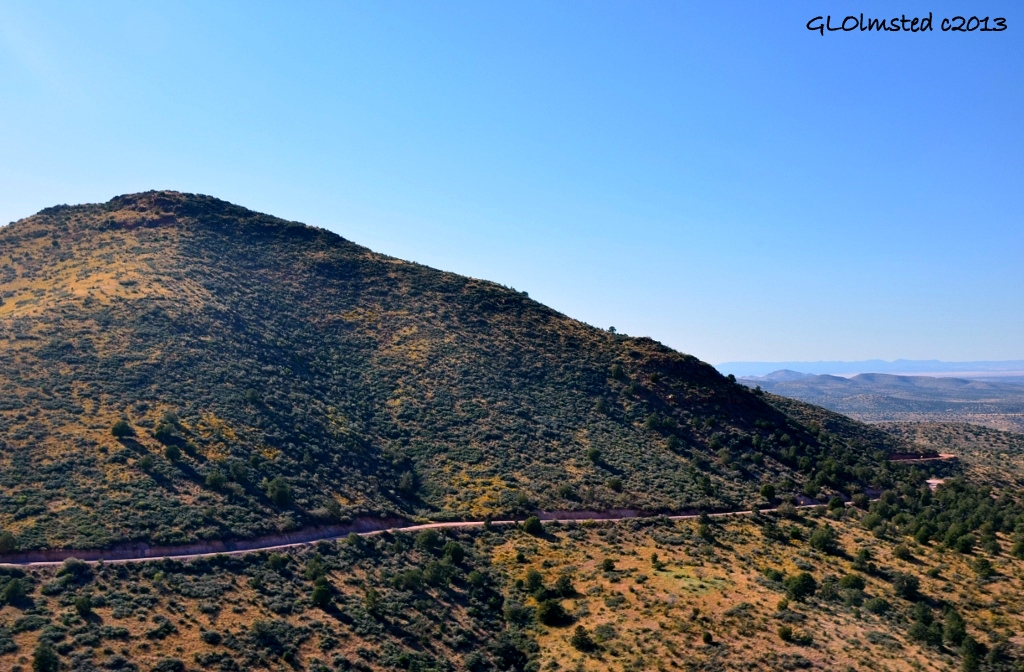 When Amanda said "Road trip" I quickly packed some snacks, water and camera.  Destination, Gold King Mine Ghost Town.
I parked a couple days at friends, Amanda and Ron, about an hour north of my Yarnell destination.  Had to wait for a last minute driveway widening so I could pull the big 5th-wheel in.
It's all about the journey
Actually we planned this road trip the night before.  Amanda was excited about sharing this scenic drive and the ghost town full of junk at the end.  Bouncing down gravel roads through the middle of nowhere is my kind of fun.  So Saturday we took a road trip not far east of Chino Valley on Perkinsville Road.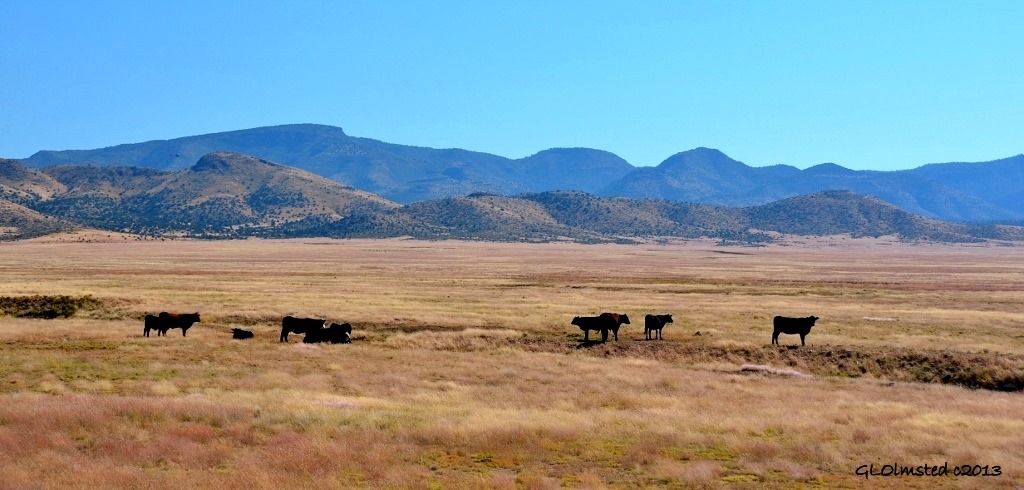 Started out moseying across cattle country toward the Black Hills.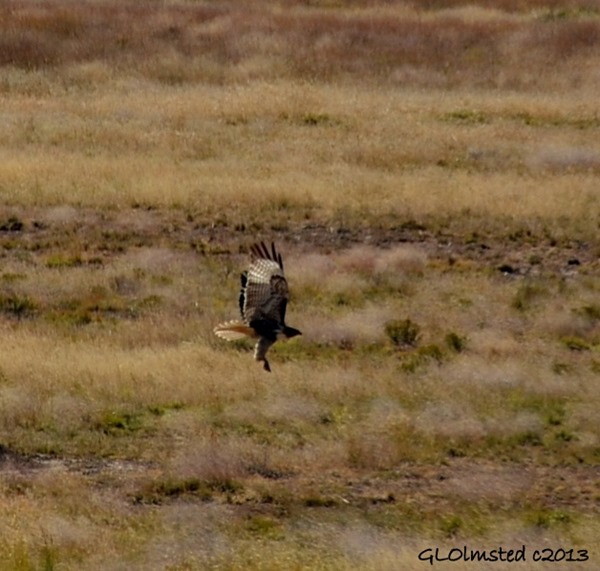 Saw a couple of hawks fly low over the rodent filled grasses.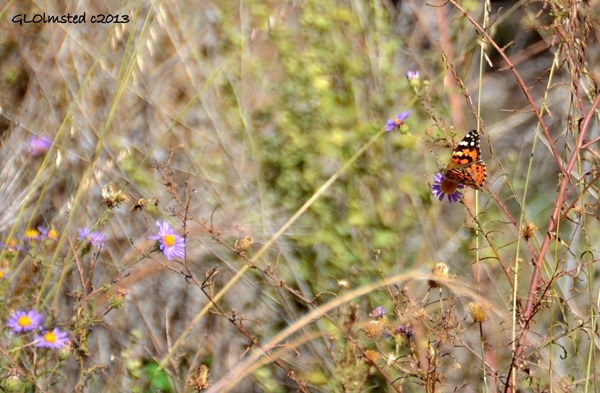 Butterflies found the last flowers.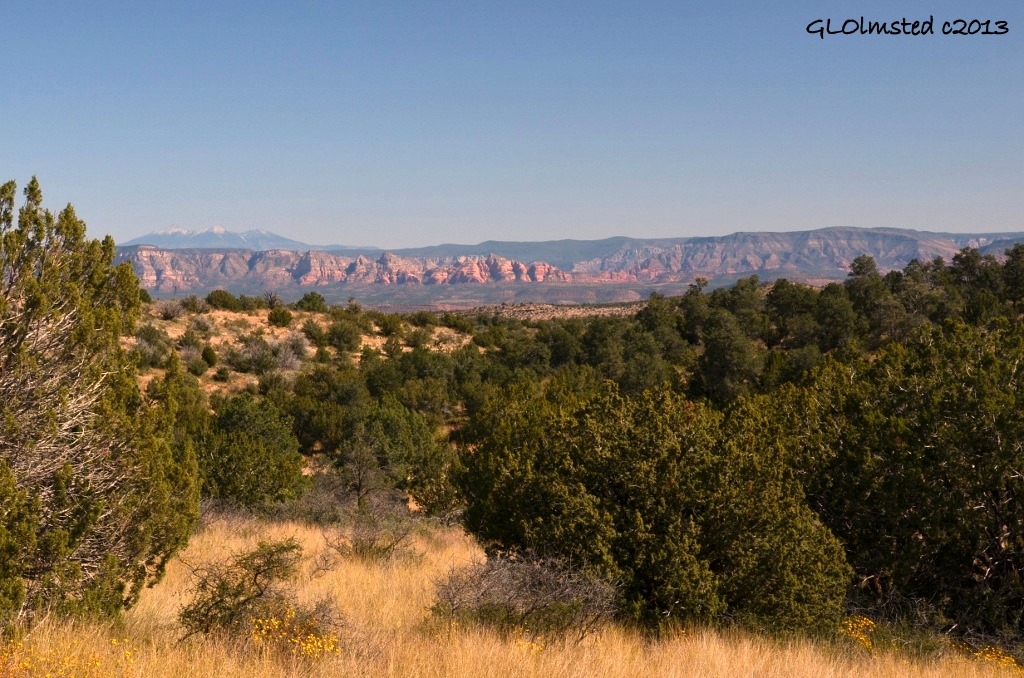 Then began to climb through the juniper/pinyon woodlands.

Stopped several times to enjoy the views.  So many colors, the golden plains of grasses and flowers, the orange eroded bluffs, distant green scrub scattered hills and even a snow topped peak on the horizon.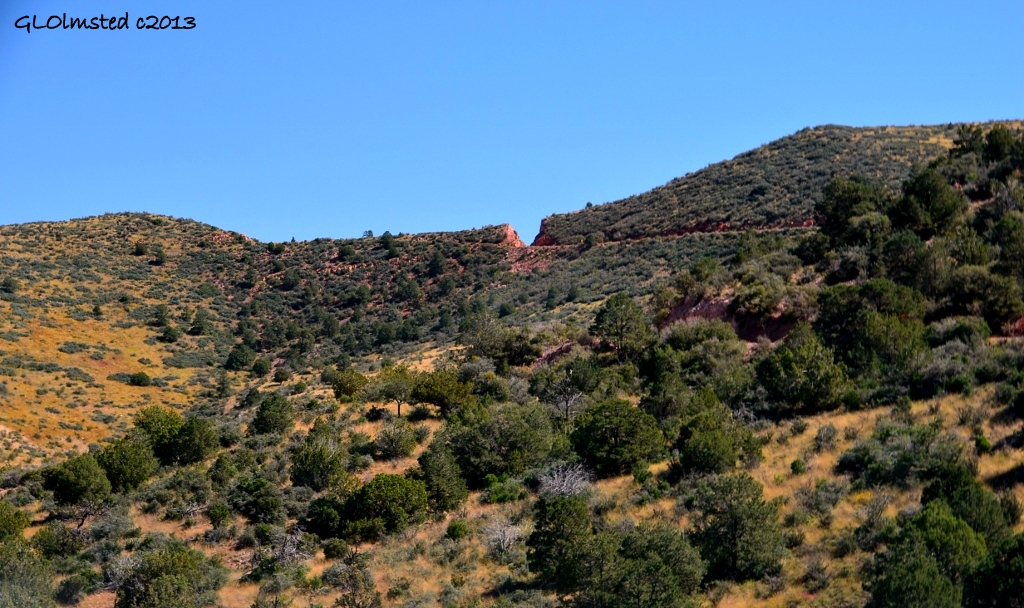 Yup we went up over that there mountain and through the cut of red rock that felt almost like a tunnel into another world on the downhill side.
Bonus destination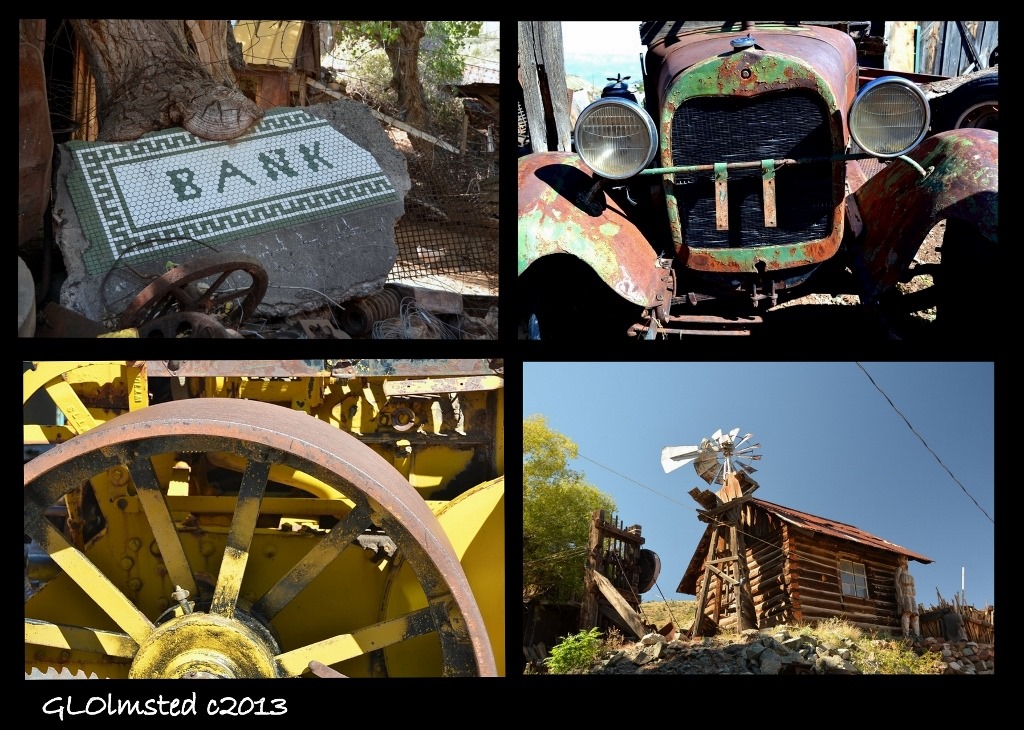 Gold King Mine Ghost Town turned out to be a photography paradise full of junk and stuff and old trucks and dilapidated buildings.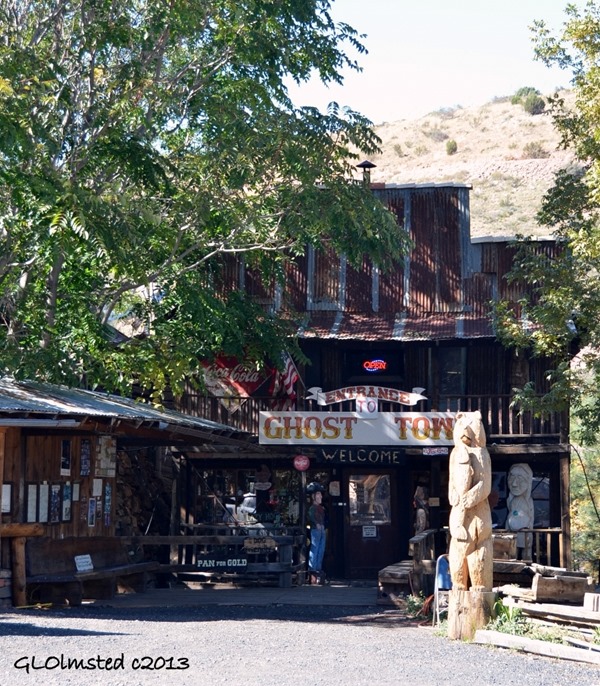 Upon entering the gift shop and seeing the typical made in China junk I was a little worried about what could be behind the closed door to the ghost town. But I paid my age appropriate $5 to find out.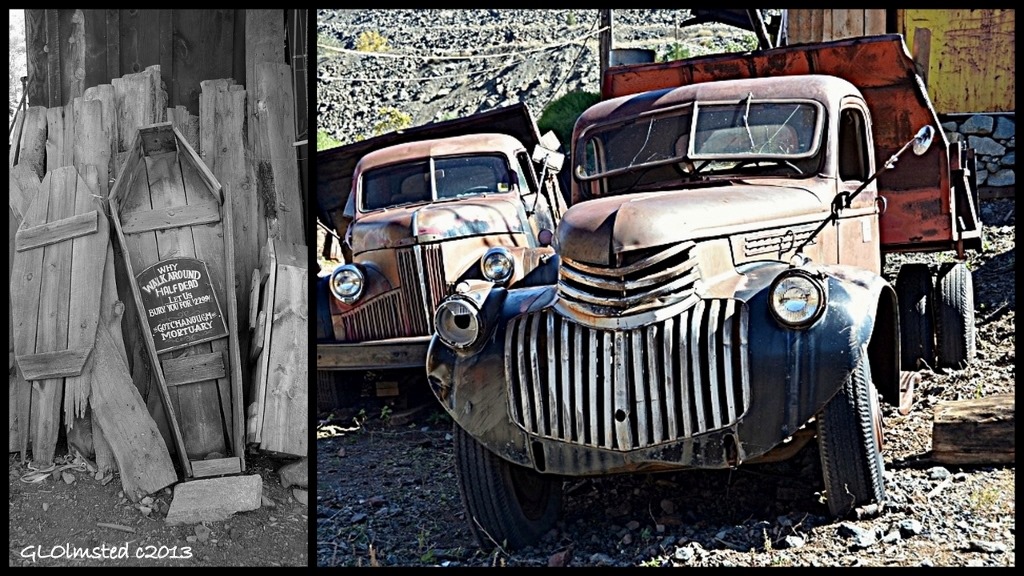 No need to worry.

Piles of rusty stuff everywhere.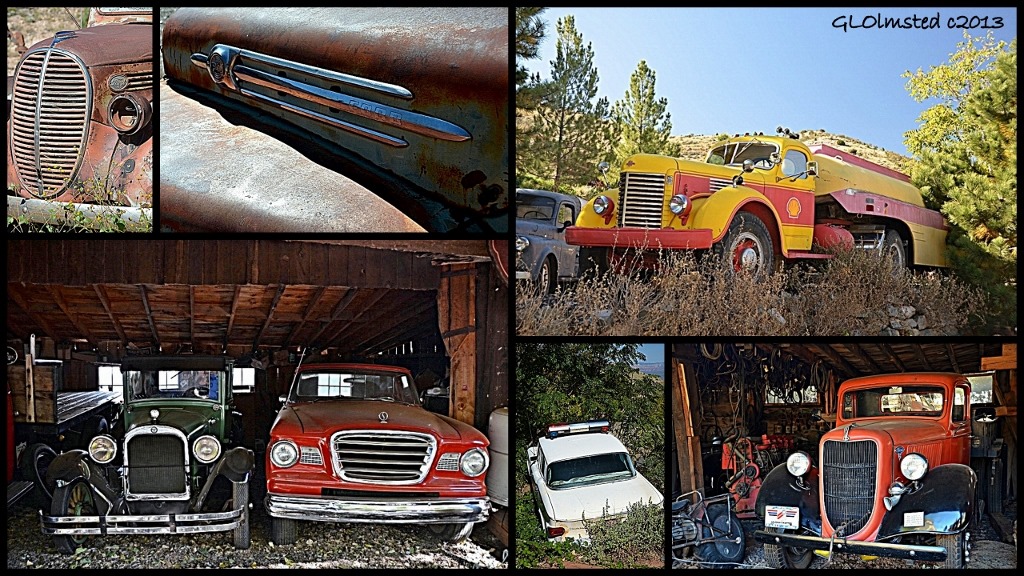 Photo opportunities everywhere I turned. Vehicles in all states of repair and disrepair.
My favorite was the 1914 saw mill which when cranked up puts on quite a show.  Not sure if the dragon is that old or not.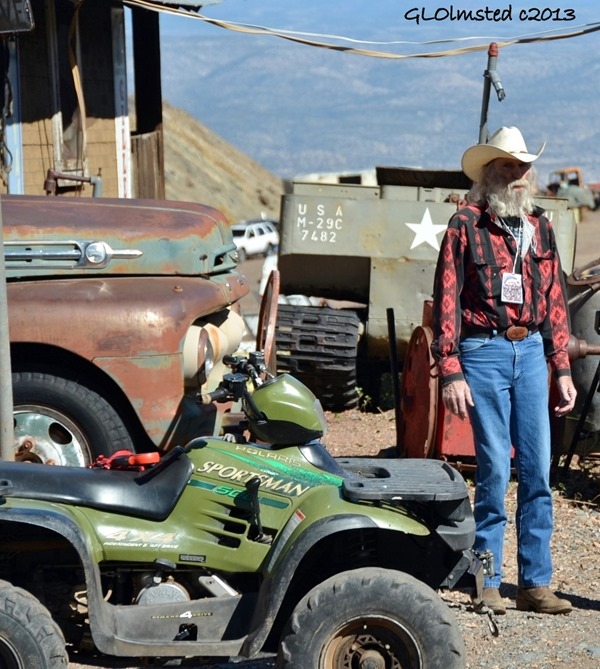 Owner, Don Robertson, has been collecting for 30 years to add to the 100 year old gold mining town of Haynes.  He says, "I've only got a little over 6 acres, but it's covered with 20 acres worth of stuff."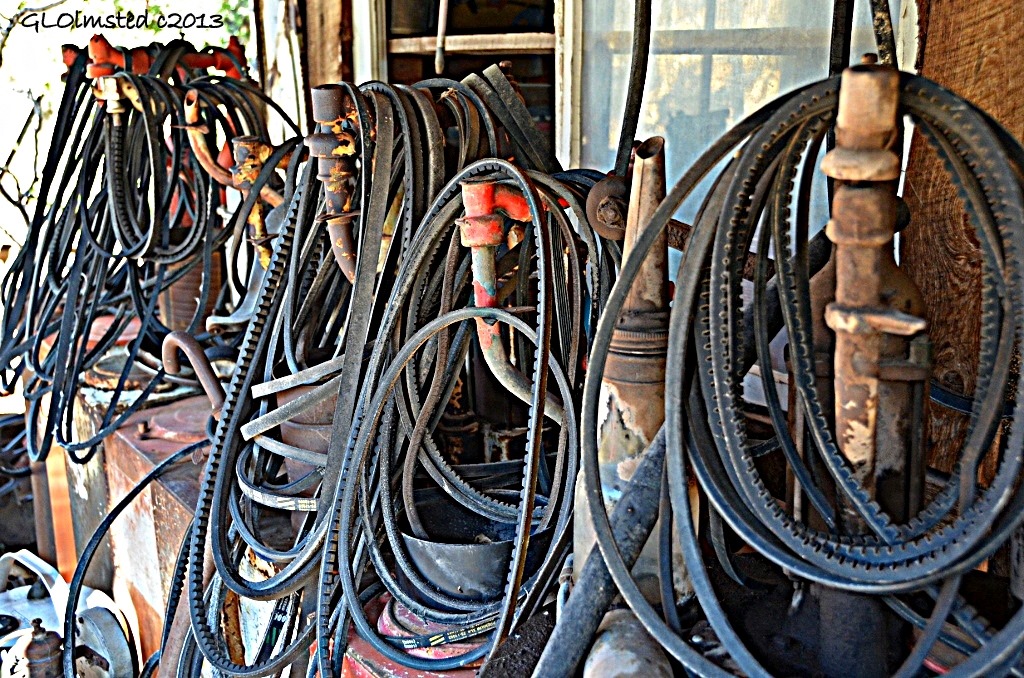 When it comes to mechanics I believe Don has the skills and parts to fix anything on the land.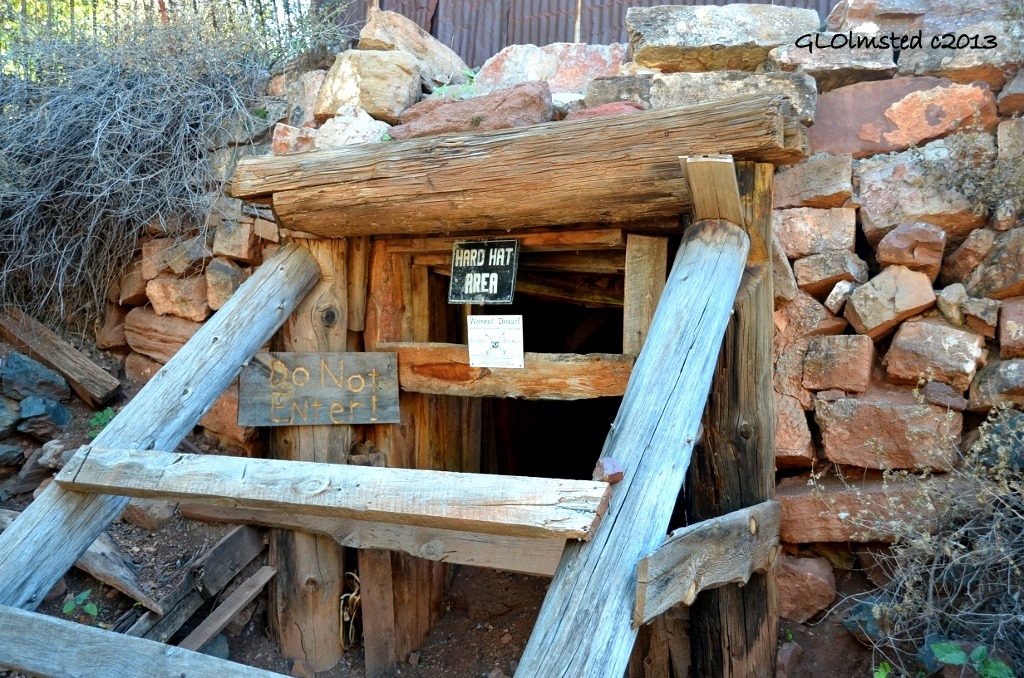 Gold King Mine was owned in 1890 by the Haynes Copper Co. Astride one of the richest copper deposits in history, miners sunk a shaft 1,200 feet into the mountain and struck not copper but gold.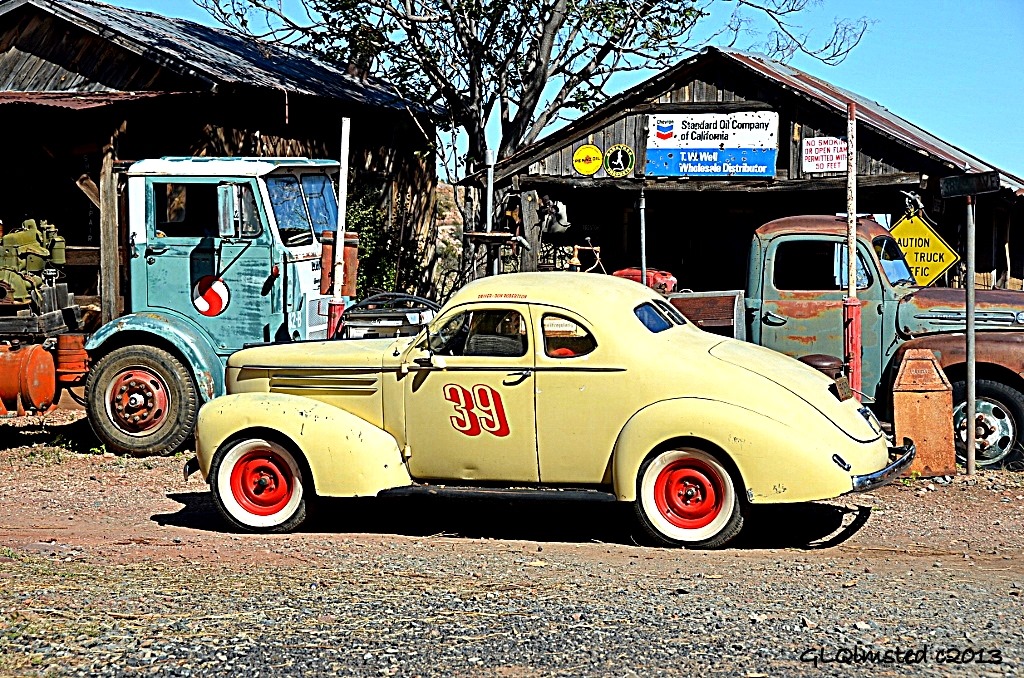 Seems as Don Robertson has found his own kind of gold.  Number 39 is where his little dog sleeps all day.
This delightfully bumpy gravel drive of about 35 miles offers a variety of landscapes and took around two hours with photo stops to get to the outstkirts of Jerome, the Gold King Mine Ghost Town.  I could positively return many times and never see it all.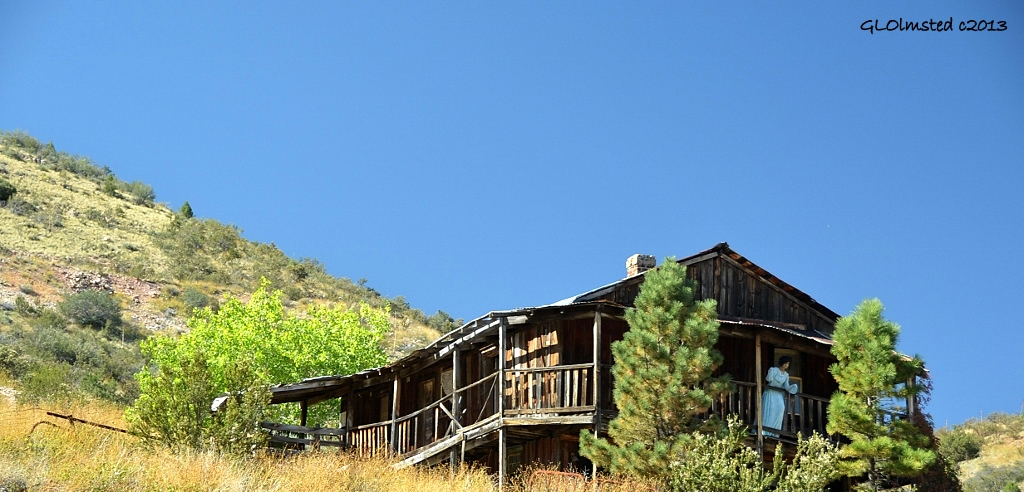 If you shop at Amazon please consider clicking below for the Amazon website. As an Amazon Associate I'll make a few cents on your purchase(s) at no extra cost to you. Put a few pennies in the winter travel kitty. Thanks for helping out.

Geogypsy is a participant in the Amazon Services LLC Associates Program, an affiliate advertising program designed to provide a means for sites to earn advertising fees by advertising and linking to amazon.com