The worse part about the shutdown at Grand Canyon and all the 400 other National Park sites is that 100s of 1000s of visitors from around the world have been shut out and local communities are losing revenue every day.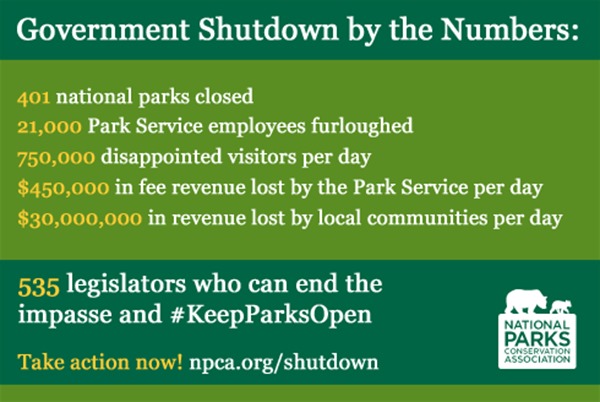 According to a Bill Moyers article, "This week's government shutdown has consequences for all of us, costing an estimated $300 million each day that the government is closed for business."
Grand Canyon is working with visitors that had permits to launch onto the Colorado River adding more launch dates next year to accommodate.  And there's talk of rearranging permit dates for hikers as well.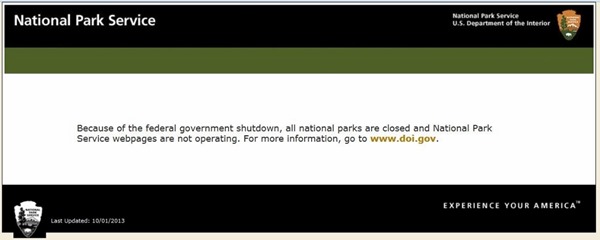 I've worked for the Federal government 21 summer seasons experiencing that a lot of top officials don't work on Fridays, and most have weekends off as well.  However this does not stop the smooth functioning of the parks and monuments I've worked at because of amazing staff working on the ground, doing their jobs and doing them well (for the most part).  A high percentage of National Park Rangers are seasonal (couldn't get that number as all Gov sites are closed), working only six months at a given park.  Very often summer months.  Some move on to other parks of which there are less choices for winter work.  Many search for some kind of job to get by.  A few even donate their time as volunteers in parks.  And some have to resort to collecting unemployment while searching for a job.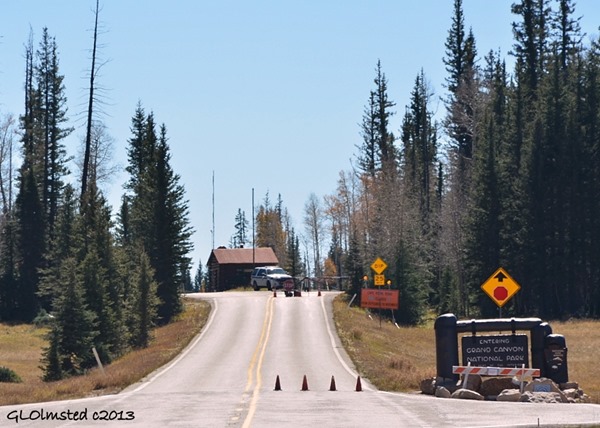 Please remember, the National Park Service is merely a  pawn of this government shutdown.  The few Rangers still working to secure the closure of parks are not your enemy.  There are serious concerns for safety if people go past the closures.  We would all rather be working with you and helping you enjoy these amazing places.  Give the Rangers a break.  Instead contact your government representatives and tell them to get to work and open the government for business.
If you're wondering why National Parks have to be closed I highly recommend this article by the National Park Conservation Association.
The bottom line, I'm out of a job and leaving the North Rim of Grand Canyon Wednesday morning.  First stop Flagstaff and then on to my winter home in Yarnell.  I truly hope that Congress can get their act together soon.  But my season would have been over October 15th, and it's time for me to go home.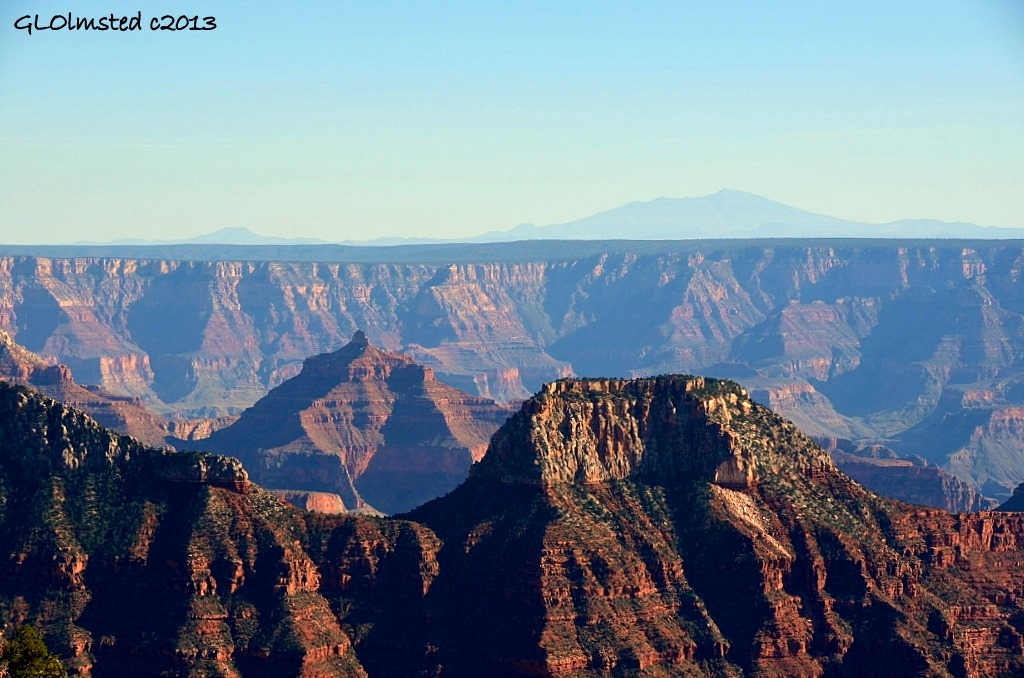 I look forward to returning to the canyon next spring and hope you will get a chance to come see this amazing place.
If you shop at Amazon please consider clicking below for the Amazon website. As an Amazon Associate I'll make a few cents on your purchase(s) at no extra cost to you. Put a few pennies in the winter travel kitty. Thanks for helping out.

Geogypsy is a participant in the Amazon Services LLC Associates Program, an affiliate advertising program designed to provide a means for sites to earn advertising fees by advertising and linking to amazon.com