This week's Foto Friday Fun includes 10 images chosen by readers picking a number out of my photo archives.  And because of so many duplicate numbers in my files I've purposely chosen images from our public lands.  Land that is mostly inaccessible to the people of the world thanks to the US government shutdown.

Elaine chose #222 to continue her number theme.  Vermilion Cliffs National Monument, managed by the Bureau of Land Management (BLM) is located in Arizona, immediately south of the Utah state line. This National Monument, 293,689 acres in area, protects the Paria Plateau, Vermilion Cliffs, Coyote Buttes, and Paria Canyon.  Every time I drive east off the Kaibab Plateau I stop at the overlook that provides this amazing view of the Vermilion Cliffs.
Sherry chose #606, "because I think it's right in the middle [of last week's number choices] where clearly I usually am not."  Snake Gulch is part of the Kanab Creek Wilderness managed by the US Forest Service protecting many Native American rock art sites.  I only hiked a little of the trail but was very impressed and didn't see any snakes.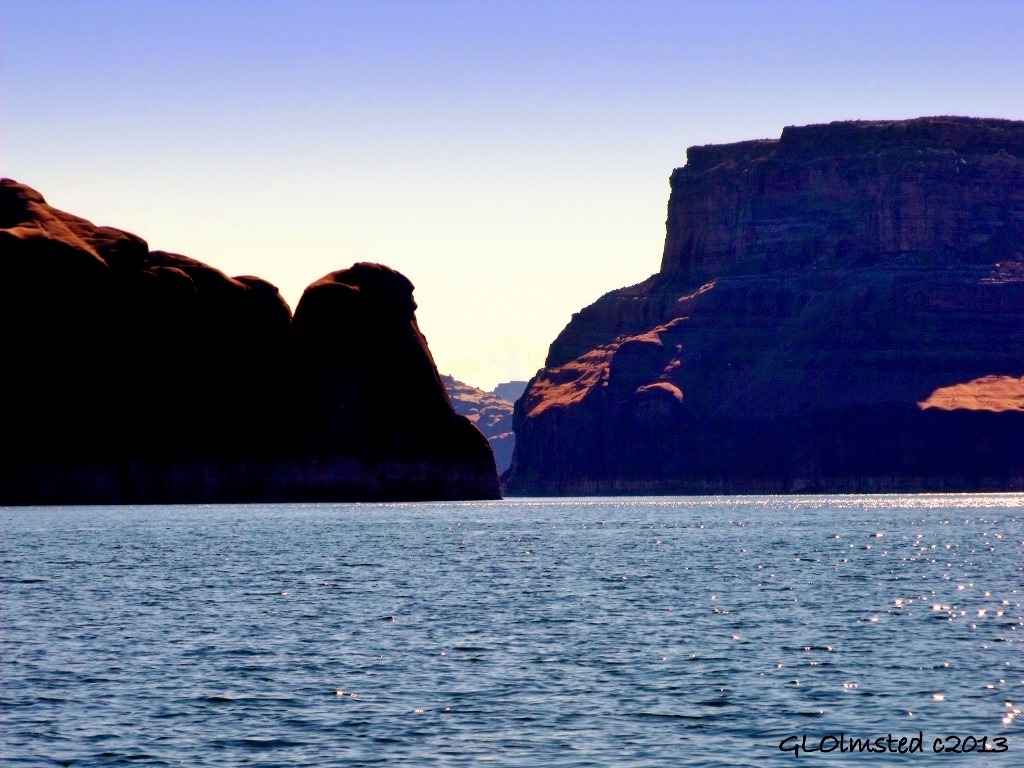 Arija chose #1066 as she dipped into "English history and coming up with the Battle of Hastings."  Many battles occurred over the building of Glen Canyon dam and the creation of Lake Powell National Recreation Area managed by the National Park Service.  I was in constant conflict as I boated on the lake thinking of all the archeology sites that had been buried under the waters.
MaryBeth chose #826, "because it is the house number of my beautiful home where I can sit on the deck and see down over the tops of trees all the way to Mt. Rainier."  Unfortunately Mount Rainier National Park is also currently closed.  As is Buckskin Gulch, a canyon in southern Utah that is one of the main tributaries of the Paria River, which is itself a minor tributary of the Colorado River managed by BLM.  This slot canyon is non-technical so I was able to hike it alone.

Bibi chose #444.  A wonderful sunset over the Grand Canyon, which no visitors are seeing.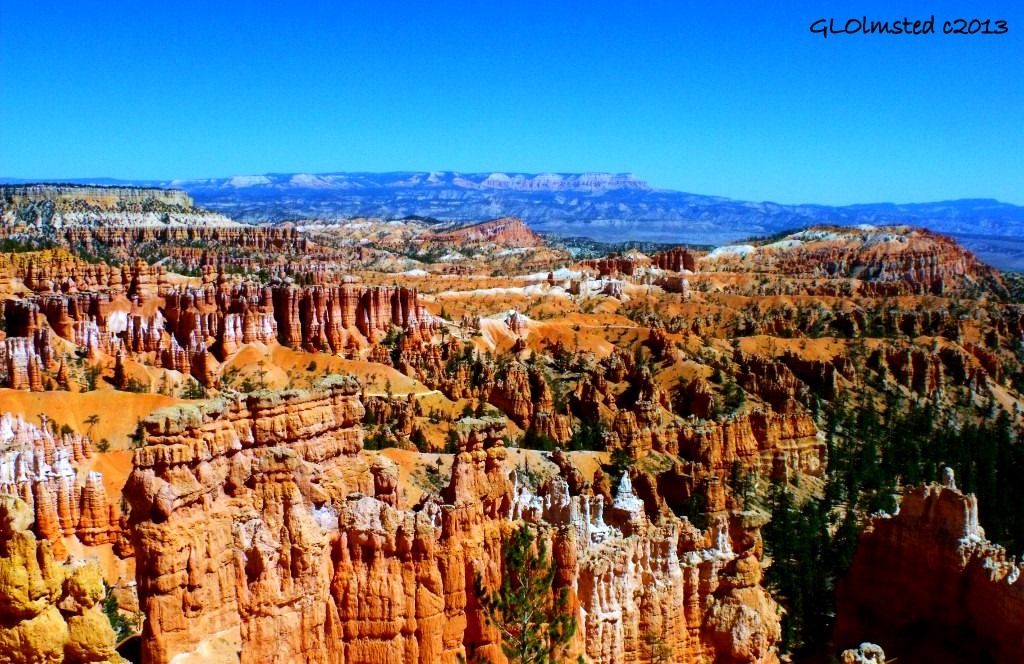 Diane chose #17, "a change from the [Porsche] model numbers."  No car of any kind would travel this narrow route up Wall Street in Bryce Canyon National Park in Utah.  In fact, I'm not sure how I made it.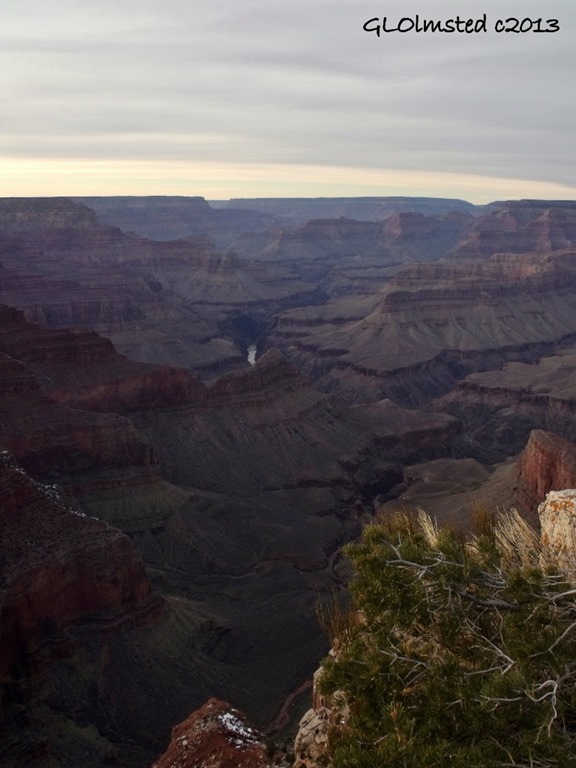 Sallie chose #906, "for what time it is at this moment."  I think it's time that Congress actually do their job and get us budget so the National Parks can reopen and give visitors view like this of the Grand Canyon from the Hermit Road on the South Rim.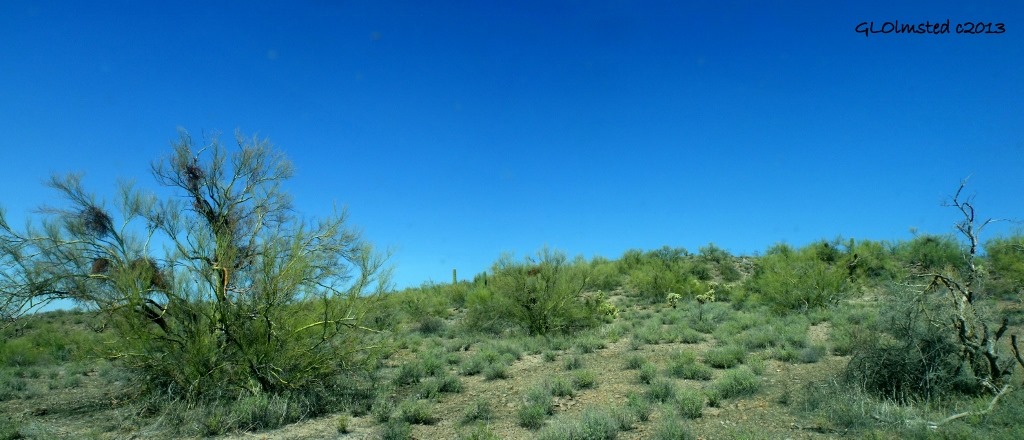 Chris chose #2023, "the year I can retire." Would you like to retire to this type of environment on BLM land, Vulture Mine Road near Wickenburg?

Firefly chose #120.  I know he likes to see photos of Grand Canyon and here is a shot from the remote western viewpoint of Toroweap.  A place not many visitors get to see, even when the parks are open.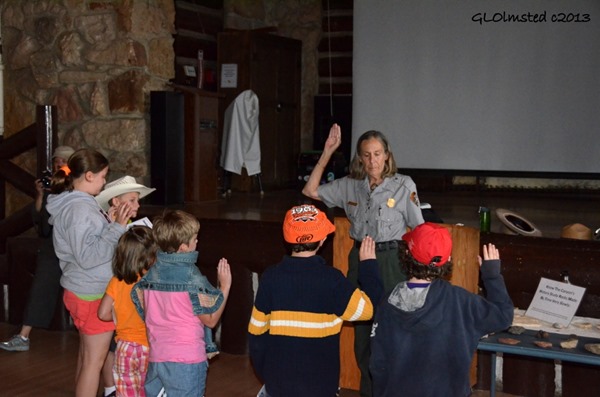 Jo chose #1000.  Yes, this is me, Ranger Gaelyn, swearing in a group of Junior Rangers.  There are our hope of the future for National Parks.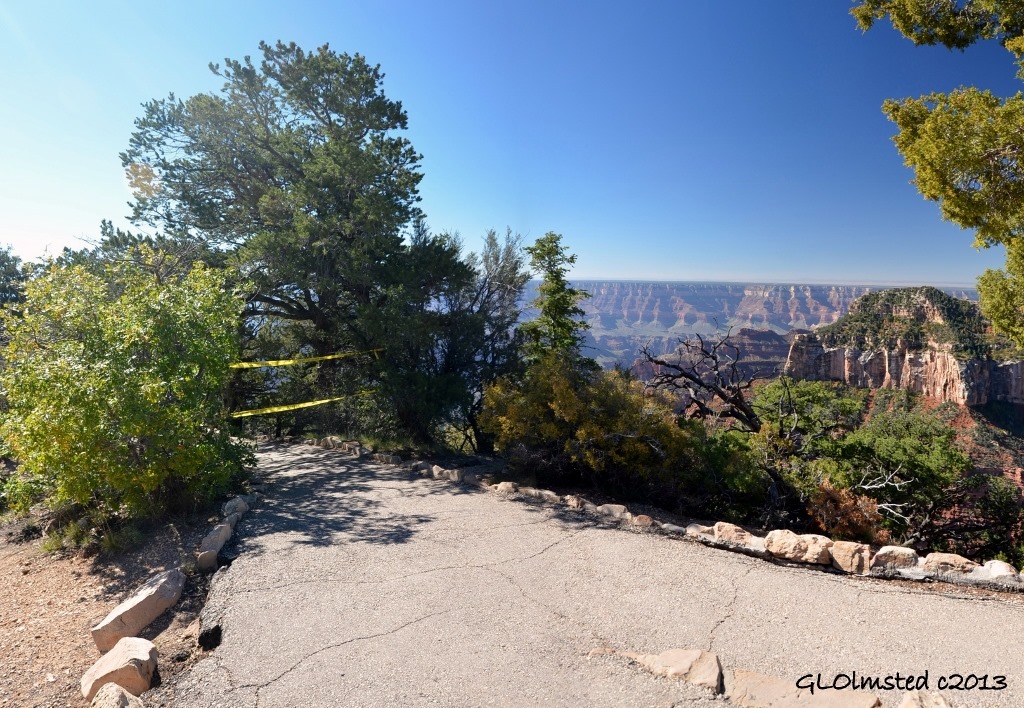 My choice this week is the closed Bright Angel Point trail view from the North Rim of Grand Canyon National Park. Sure hoping to see these gone soon and visitors back in the park.
Thank you for joining in Foto Friday Fun. I really enjoy digging through my archives and pulling the stories from my memories. To join in the fun for next week leave a number between 1 and 2000 in a comment and maybe see your chosen image next week.
Do you have a favorite from this week?
Look for other photos posted on Geogypsy Facebook page not usually seen here.
If you shop at Amazon please consider clicking below for the Amazon website. As an Amazon Associate I'll make a few cents on your purchase(s) at no extra cost to you. Put a few pennies in the winter travel kitty. Thanks for helping out.

Geogypsy is a participant in the Amazon Services LLC Associates Program, an affiliate advertising program designed to provide a means for sites to earn advertising fees by advertising and linking to amazon.com