This week's Foto Friday Fun includes 7 images chosen by readers picking a number out of my photo archives.  Heavy on images from Grand Canyon.  No surprise after working here for six summers.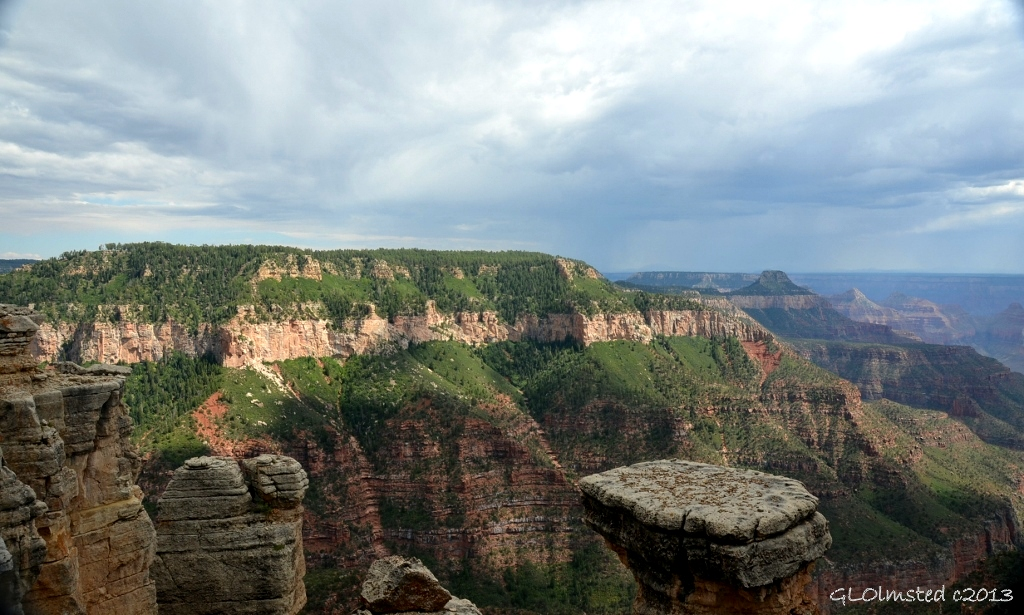 Jo chose #777 because "it was a hymn my dad loved to get us to sing when he lead our Sunday School in the mid-sixties."  You wouldn't want to hear me sing but if I could a hymn would be appropriate over this inspiring view of Grand Canyon from Crystal Creek overlook on my way to Point Sublime.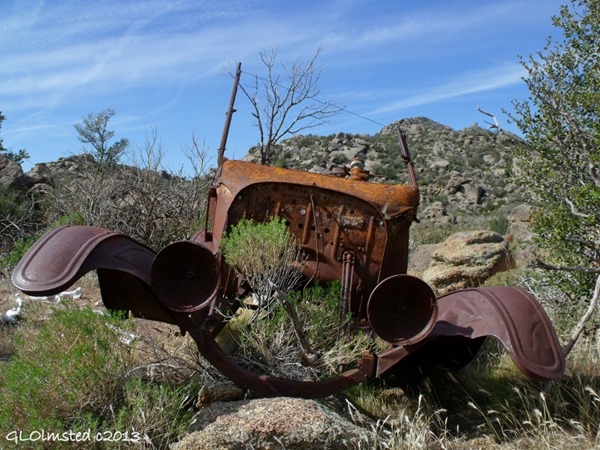 Diane, in keeping with her Porsche theme, chose #918.  She can't remember for sure if she's chosen this number before and I'm not sure I haven't shown this photo of a rusty old car that used to sit up in the Weaver Mountains before the Yarnell Fire.  I'm now putting a label on the photos shown for Foto Friday Fun so I can try not to repeat them.  But no guarantees.

Sherry chose #278, "the only numbers that aren't zeros in my daughter's birthdata."  Well she's been experiencing a little rain lately in Acadia, Maine so this type of view may look familiar.  Except that this rain fell on the Weaver Mountains.  (I actually submitted this photo to Arizona Highways Friday Theme of Horizons on Facebook for this week.)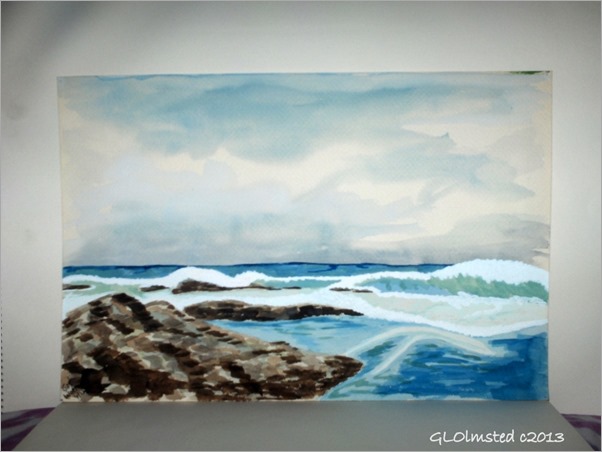 Bibi chose #66, "for Route 66!"  She may have been motivated by last week's photo of a drawing I did with models wearing bell bottoms.  This week she gets another art project from when I tried to learn watercolor painting in 1988.  Not one of my better attempts.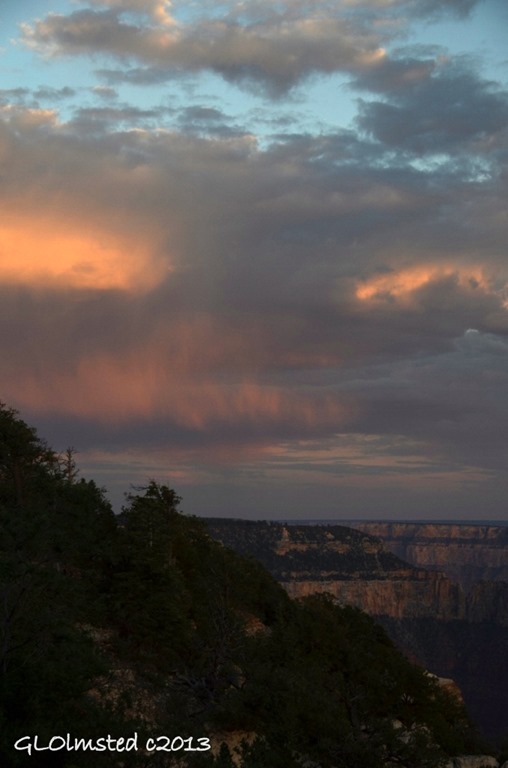 Mary Beth chose #200, just because.  She gets a cloudy and colorful sunset over the Grand Canyon.  Once again, Rangers get paid in sunsets.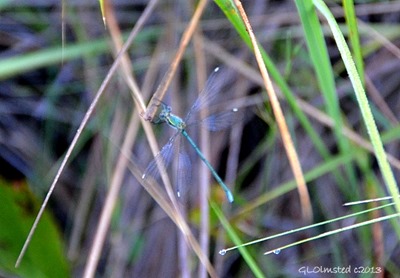 Elaine chose #1952 when "I would have been at the top of my baking career right about then."  Growing up in Oregon she used to decorate mud pies with tiger lilies, her image choice from last week.  Personally I think a dragonfly would also make a great topper for mud pies.  This one, however, was seen on grasses along the Echo Ravine trail at Golden Gate Highlands National Park in South Africa.
Firefly chose #762.  That number turn out to be this reproduction of the GEM cataract boat I saw at Grand Canyon South Rim with the Historical Society.  I find it interesting that two more reproduction boats from the 1869 Powell expedition launched last week on the Colorado River being filmed by the BBC.  And my boss is on that river trip.  I am only a little jealous.
My choice this week is of the Kanab Symphony playing a jazzy rendition of Amazing Grace—one of my favorite songs in any rendition–with the canyon as a back drop.  I've waited six seasons to hear them play and finally got my chance.  I hope you enjoy this brief video.
Thank you for joining in Foto Friday Fun. I really enjoy digging through my archives and pulling the stories from my memories.  For next week leave a number between 200 and 2000 in a comment and maybe see your chosen image next week.
Which one is your favorite from this week?
Remember to check out the Geogypsy Facebook page for more photos.
If you shop at Amazon please consider clicking below for the Amazon website. As an Amazon Associate I'll make a few cents on your purchase(s) at no extra cost to you. Put a few pennies in the winter travel kitty. Thanks for helping out.

Geogypsy is a participant in the Amazon Services LLC Associates Program, an affiliate advertising program designed to provide a means for sites to earn advertising fees by advertising and linking to amazon.com