As I am headed back to South Africa I'm researching what to explore in the Johannesburg area and discovered I can learn about the culture and visit caves.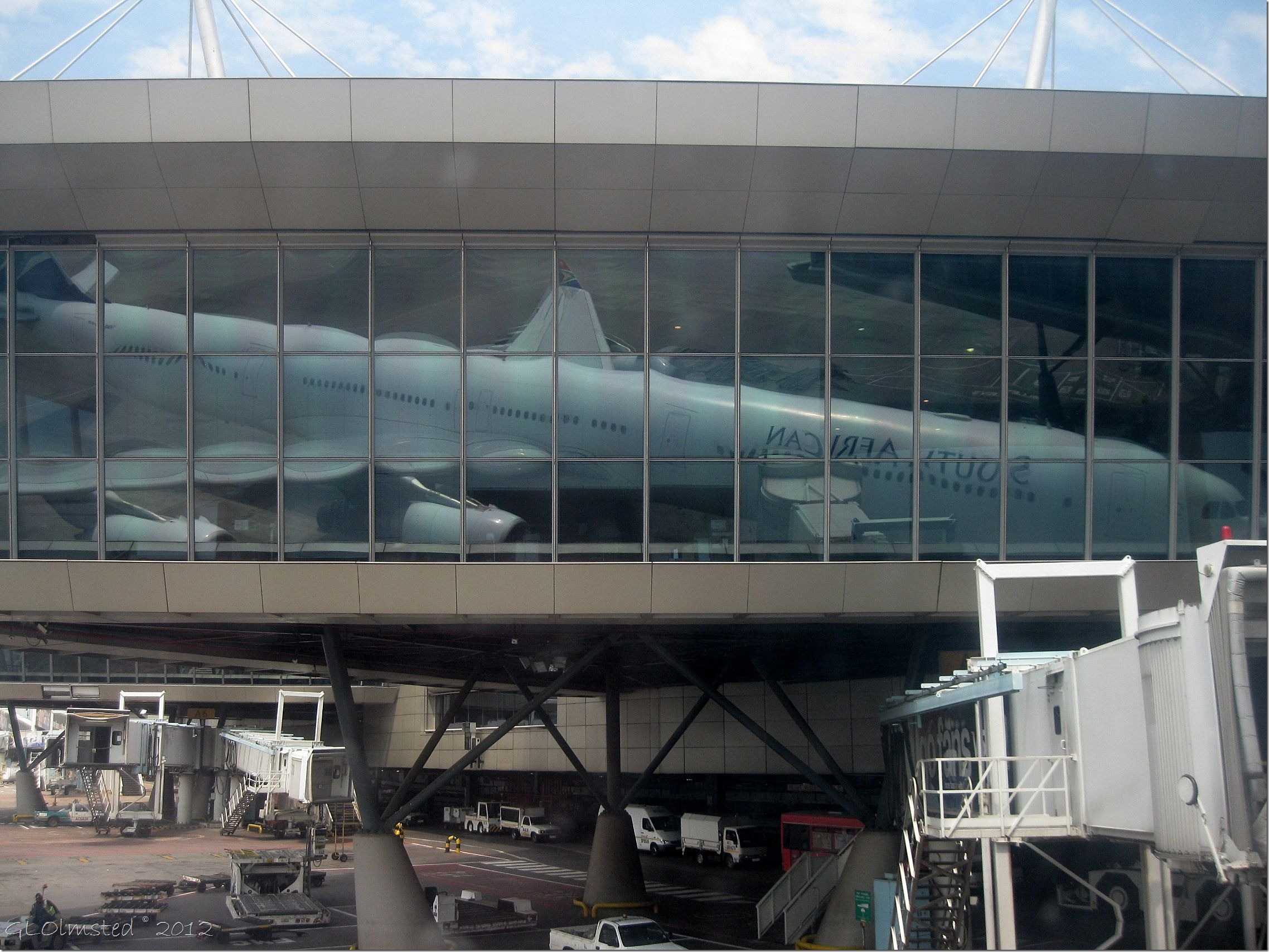 During the last visit two years ago I may have landed in Johannesburg but immediately headed north to Pretoria with my friend, fellow blogger and nature lover Joan.  I hardly felt like I'd left my US home with the familiarity of Mcbusinesses and suburban residential areas.  Other than hunting down the correct electrical conversion box to charge my camera and netbook we visited the gardens around the Union government buildings, the Voortrekker Monument plus explored The Cradle of Humankind Museum.  Yet I'm sure there are other places to explore.
Johannesburg
I hear the traffic is terrible in Johannesburg but that's true of every major city in the world.  And although I'm not really a city gal could learn a bit about this provincial capital of Gauteng considered the wealthiest province in South Africa.  And while Joburg, as it's called for short, is not one of the three capital cities it is the seat of the Constitutional Court which has the final word on interpretation of South Africa's post-Apartheid constitution.
Tours are offered at Constitution Hill, formerly the site of a fort and later used as a prison.  Plus the court itself opens to the public to attend court hearings (probably not my thing) or view the gallery of over 200 artworks.
I'm definitely interested in the Origins Centre, a museum about the oldest people on the planet, the San (Bushman) and their rock art.  Would be wonderful to know something about these people before visiting some of the rock art sites near the Drakensberg Mountains.
And I read that the views over the city from the Carlton Center observation deck are outstanding as this is the tallest building in Africa even if only half the height of the Willis Tower in Chicago.
But the best tour I've discovered so far, and I think you'll agree, includes a little beer drinking while visiting the South African Breweries World of Beer.  I'm a bit of a light weight but wouldn't mind a sample or two, or….
Soweto
Another place to tip a few while eating something fresh off the Braai (BBQ) and enjoying some unique "kwaito," a form of hip-hop South African music is the recommended Soweto township.  I've heard a lot of good things about the cultural food found in townships near Jonker in Port Elizabeth so I'm really curious.
Not all about food and fun, Soweto, named in 1963 for SOuth WEstern TOwnships, has a long history of strife with over 100 years of oppression.  Soweto caught the world's attention in 1976 during an uprising of mass protests against a government policy to enforce education in Afrikaans instead of English.  An independent municipality since 1983, Soweto was incorporated into the City of Johannesburg in 2002.  Now it is a popular tourist destination with sites such as Kliptown (where the Freedom Charter was drawn up), the home of former President Nelson Mandela, restaurants and shopping malls.
Pretoria

During my last visit Pretoria felt like any-big-town USA, lots of streets, buildings and people.  Maybe if I'd been there in the spring when the Jacaranda trees line the streets with their purple colored blooms it would have been more appealing.  As one of South Africa's three capital cities, serving as the executive (administrative) and de facto national capital, there has to be something to explore, but my research hasn't turned anything up yet.
Sterkfontein Caves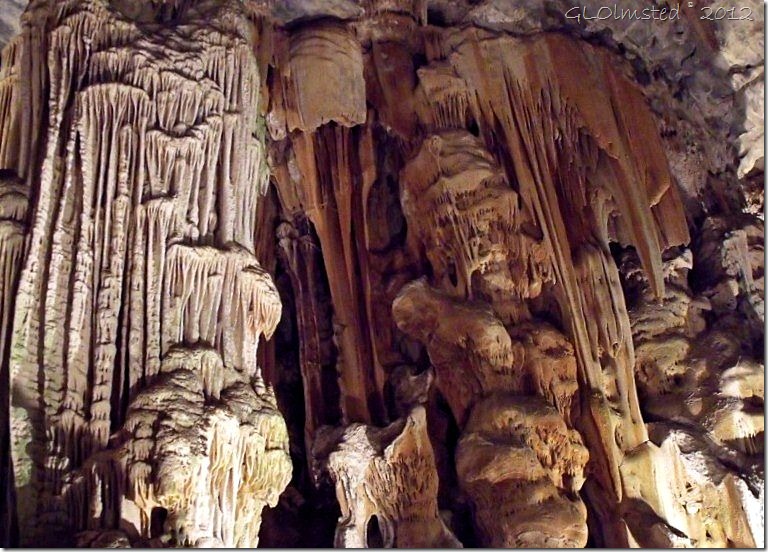 I caved twice in South Africa.  Sudwala Cave was a short walking tour with Joan that wet my appetite for the longer Cango Caves which included some crawling and tight squeezes.  Yet Sterkfonten is where some of the oldest humanoid fossils have been found and is the most famous of 13 excavated fossil sites in the Cradle of Humankind World Heritage Site.  I visited the museum and would like to explore that whole area more.
Pilanesberg National Park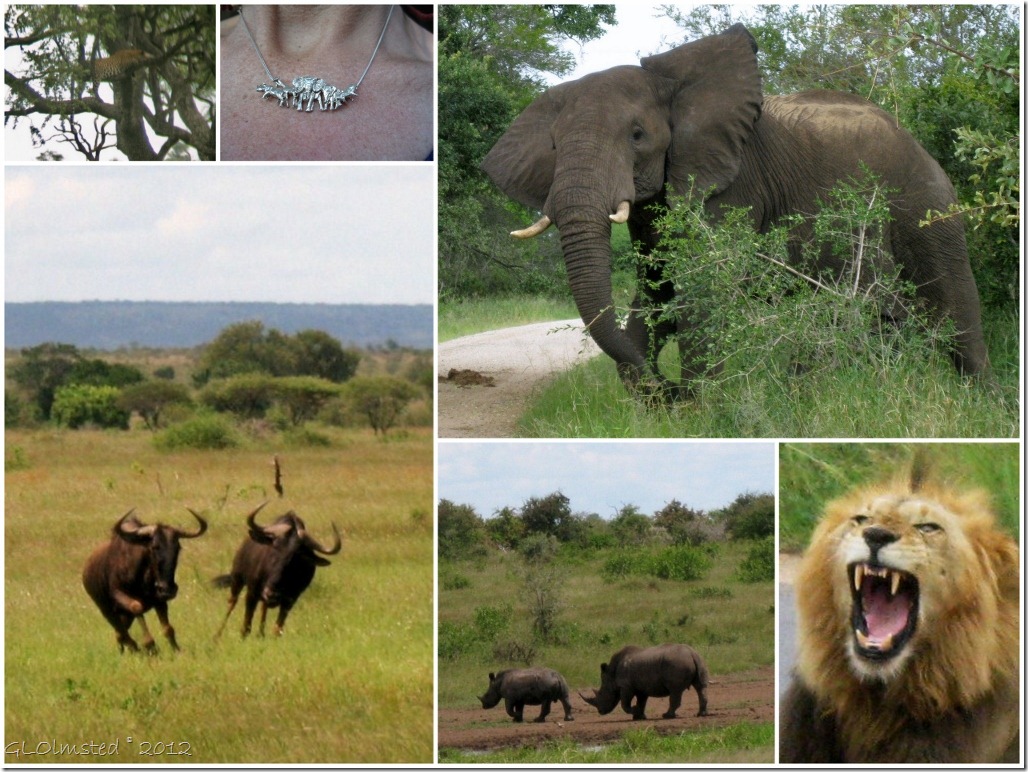 I need to renew my Wild Card, like the US National Parks card, so why not start off with the nearby Pilanesberg National Park.  Having seen the Big 5 and more at Kruger doesn't diminish my desire to see more wildlife.  The park area features a rugged landscape in an eroded alkaline volcanic crater plus well-watered valleys making it a preferred site for human settlement for thousands of years.  Yet this habitation caused the degradation and depletion of wildlife populations.  Once proclaimed as a reserve in 1979 the land was restocked with game and is now considered the most popular public game reserve in South Africa.  Could be because of its close proximity to Johannesburg which is where I'll start my journey through South Africa.
I've barely left the computer for weeks researching and getting more excited every day.  Yet I'm also antsy to go, travel, get out of the house.  And I don't leave until February.  Hope you're not tired of hearing about South Africa because I'm learning a lot.
Have any more suggestions about what I can explore in the Johannesburg area?
If you shop at Amazon please consider clicking below for the Amazon website. As an Amazon Associate I'll make a few cents on your purchase(s) at no extra cost to you. Put a few pennies in the winter travel kitty. Thanks for helping out.

Geogypsy is a participant in the Amazon Services LLC Associates Program, an affiliate advertising program designed to provide a means for sites to earn advertising fees by advertising and linking to amazon.com