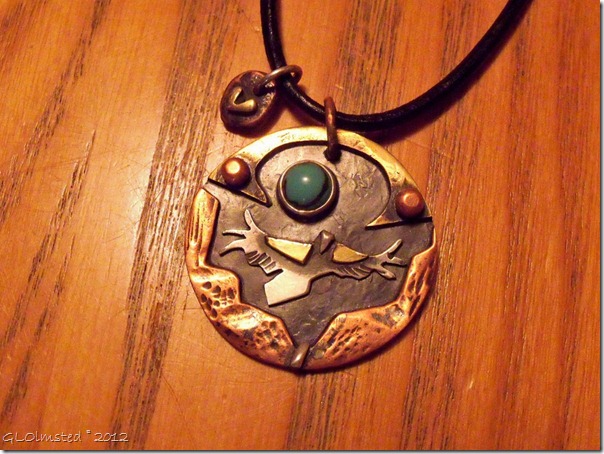 I've wanted a condor pendant made by Allison for five years.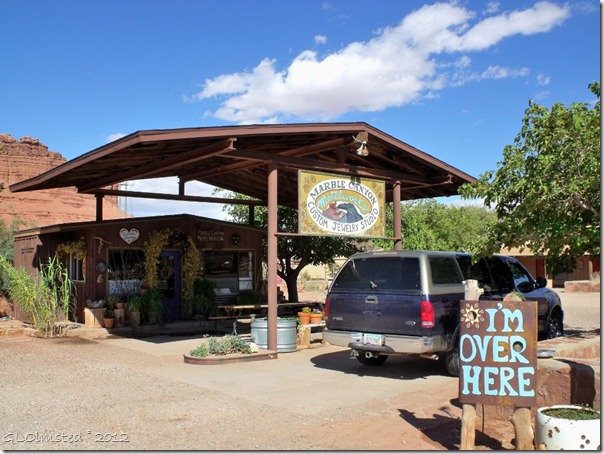 I first saw a foreign visitor wearing one and was under the impression they were only made for the Condor folks from Peregrine Fund who are responsible for the care and release of condors in Arizona.  I've spoken about the amazing success and failures of the California condor reintroduction program for five seasons of working at the North Rim of Grand Canyon National Park.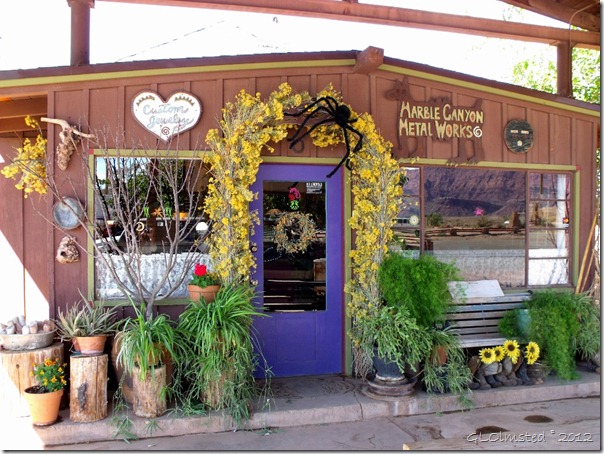 I met Allison that first year and love her mixed metal work.  She puts heart and spirit into her art.  I bought another gorgeous pendant from her of the Grand Canyon with turquoise.  And don't you just love her shop?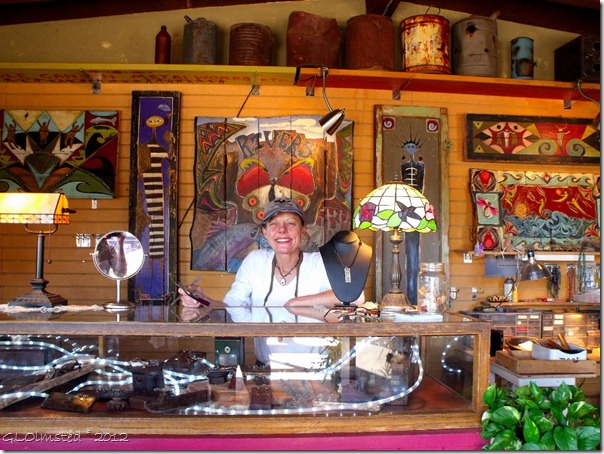 This summer I ordered two condor pendants,  one for myself and one for another person who totally deserves it.  On the way from the North Rim I stopped to pick them up and say goodbye to Allison until next spring.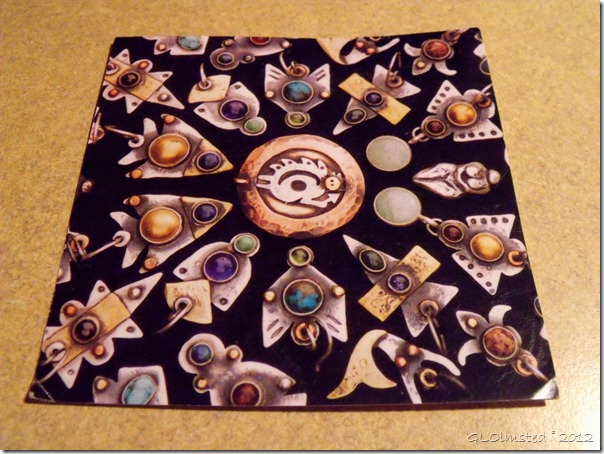 Of course I immediately put on my newest adornment and could feel the warmth of her talents.  Check out Allison's website for Marble Canyon Metal Works where she displays examples of her unique earrings, bracelets, pins and pendants. Or if you're in the neighborhood just stop by.
Marble Canyon Metal Works is located on Highway 89A just west of the Navajo Bridge in Northern Arizona.
I was not paid or compensated for this post.  It's just my opinion.
If you shop at Amazon please consider clicking below for the Amazon website. As an Amazon Associate I'll make a few cents on your purchase(s) at no extra cost to you. Put a few pennies in the winter travel kitty. Thanks for helping out.

Geogypsy is a participant in the Amazon Services LLC Associates Program, an affiliate advertising program designed to provide a means for sites to earn advertising fees by advertising and linking to amazon.com