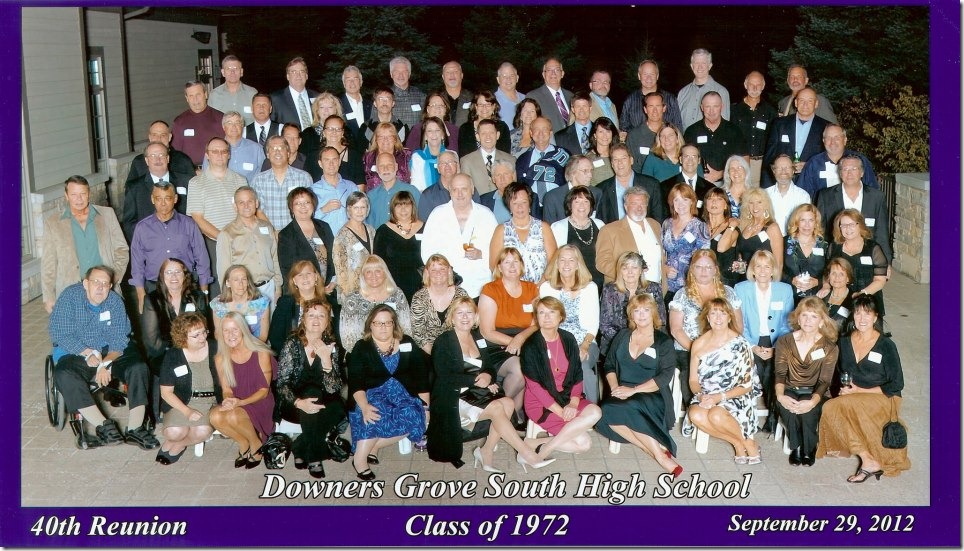 Forty years after graduating from high school many gathered for multiple activities.  Although I didn't remember a lot of them I now have new old friends.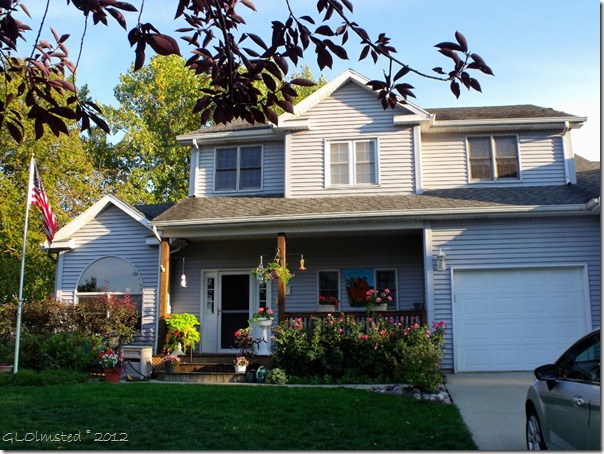 After very little sleep on a red-eye special from Las Vegas to Chicago and a drive through memory lane I arrived at my hostess/fellow student/friend's house in the far western suburbs (which was out in the rural sticks in 1972).  I honestly don't remember Sandee  from high school yet have gotten to know her on, yes, FaceBook over the last year and love her.  She has a zest for life that just can't be beat, summer kayaking and bike riding with her grandchildren.  We chatted away like long lost friends, sharing our herstories, memories of school days, marriage(s), children, laughs and tears.
Girls Night Out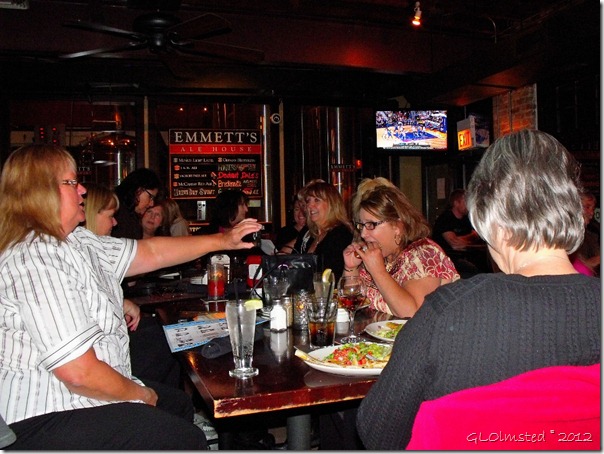 Soon it was time for our first reunion activity.  At least 20 gals mingled around a large table at Emmett's Brewing Company in downtown Downers Grove.  I really didn't remember anybody.  And although we stayed for several hours I was rather flagged out from pulling an all-nighter, which I hadn't done since high school.
No bowling at the alley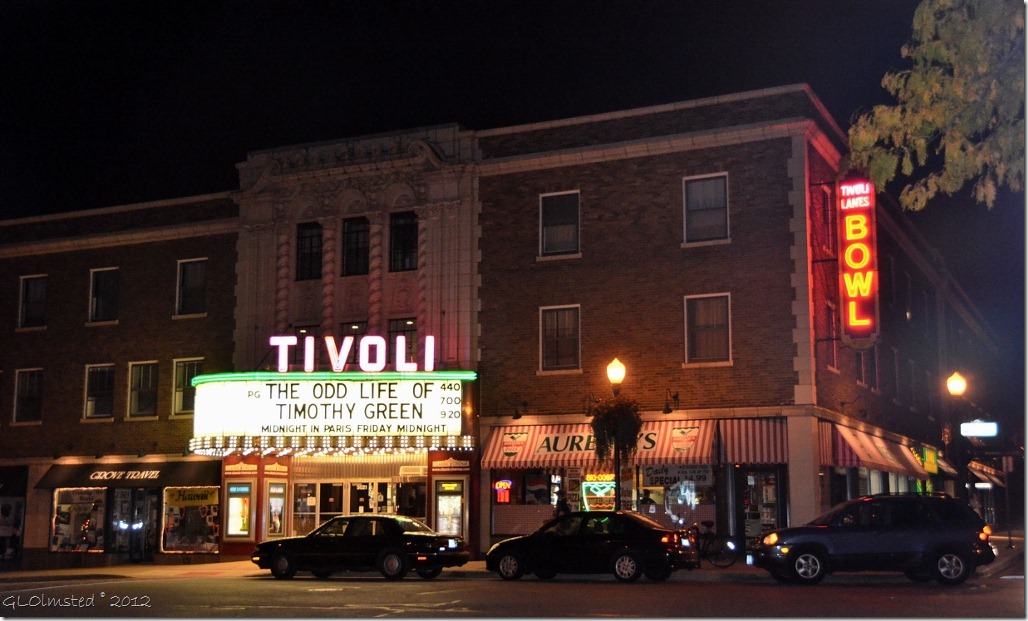 Friday night we gathered at the Tivoli Bowling Alley.  Nobody bowled.  I'd never been there before but had been to the movie theater next door many times.  One person put together a music CD of favorites from the 70s and a few folks shook their booties.  I finally saw some people I knew, plus a whole bunch I didn't.  Seems the people I remember best where ones I went to grade school and junior high school with before moving on to high school which was a class of 688 students at graduation.  Was fun to catch up and reminisce.  Plus I walked around looking at name tags and just introducing myself to those I didn't remember.  I met a whole lot of really nice people that way.
The Big Hurrah
Finally Saturday night, the big bash and semi-formal gathering at Bolingbrook Country Club with 116 students in attendance plus many spouses.  I recognized a few more names.  In fact we all squealed like little girls when two ladies whose Moms were my Girl Scout leaders saw each other.  Those were some fun times going camping and learning about the great outdoors.  I was amazed by three couples who were high school sweethearts and still married after all these years.  The organizers did a fabulous job.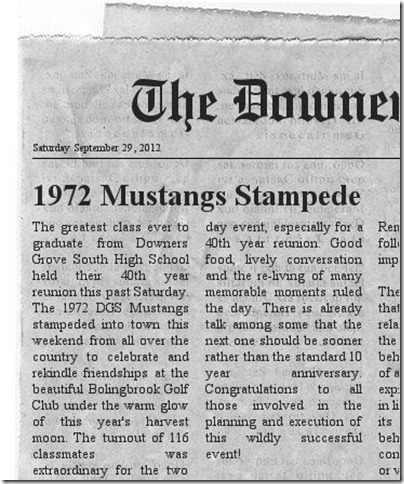 Actually created by our class cut-up
The big take away for me was how totally happy everyone seems to be with their lives.  So glad we have a class FaceBook page to keep up with everyone.  And I don't think we'll be waiting another ten years to meet again.  In fact so many classmates now live in Arizona we want to have a gathering here.
After 40 years people really hadn't changed that much physically, well at least in our faces. And I'm sticking with that.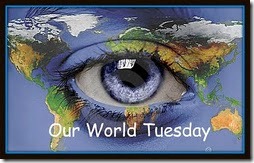 To discover what others are doing around the world visit Our World Tuesday.
If you shop at Amazon please consider clicking below for the Amazon website. As an Amazon Associate I'll make a few cents on your purchase(s) at no extra cost to you. Put a few pennies in the winter travel kitty. Thanks for helping out.

Geogypsy is a participant in the Amazon Services LLC Associates Program, an affiliate advertising program designed to provide a means for sites to earn advertising fees by advertising and linking to amazon.com