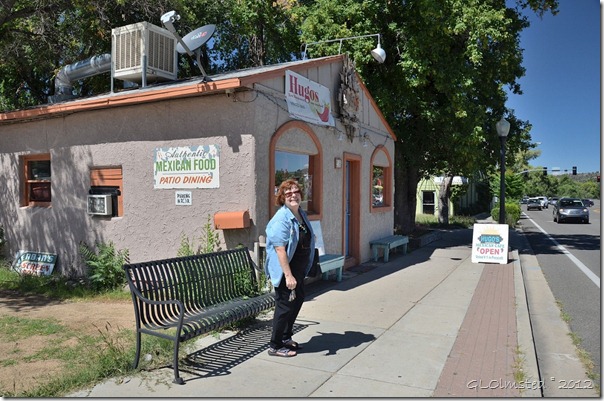 It might look like a converted garage but after traveling in Mexico seven months I'd recognized this place as authentic both inside and out.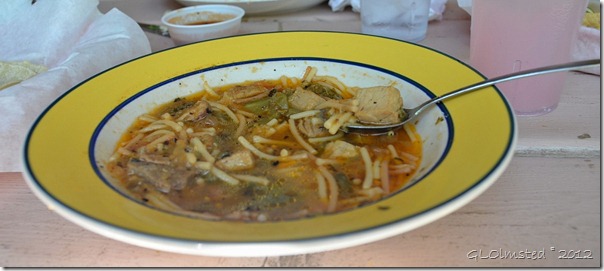 Nothing fancy with a chalkboard menu and a special of the day which I ordered, Durango, a spicy soup with pork, chilies and noodles.  Berta ordered a burrito that filled the plate.  The self-serve salsa bar offers four options, two green and two red, mild or hot.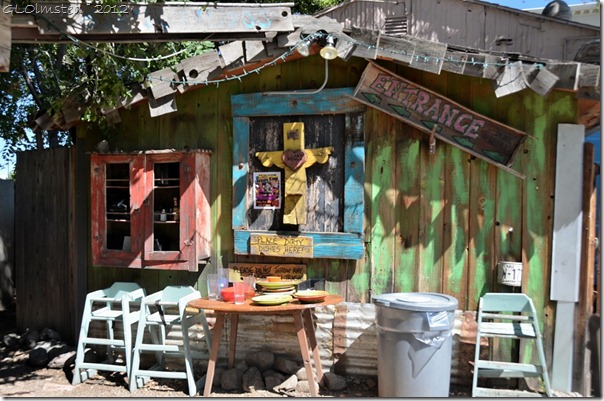 The seating is inside or out at picnic like tables.  The bright colors come straight across the border, and the cooks look like they did too.  I didn't ask for their green cards and instead enjoyed the green salsa.  Make it hot for me.
Notice on Facebook 4-5-14     "Dear Loyal Customers,  Hugo's is closed.   We are very sorry. Thank you for your patronage throughout the years."
I received no compensation, other than a satisfied and full belly, for this post.
If you shop at Amazon please consider clicking below for the Amazon website. As an Amazon Associate I'll make a few cents on your purchase(s) at no extra cost to you. Put a few pennies in the winter travel kitty. Thanks for helping out.

Geogypsy is a participant in the Amazon Services LLC Associates Program, an affiliate advertising program designed to provide a means for sites to earn advertising fees by advertising and linking to amazon.com