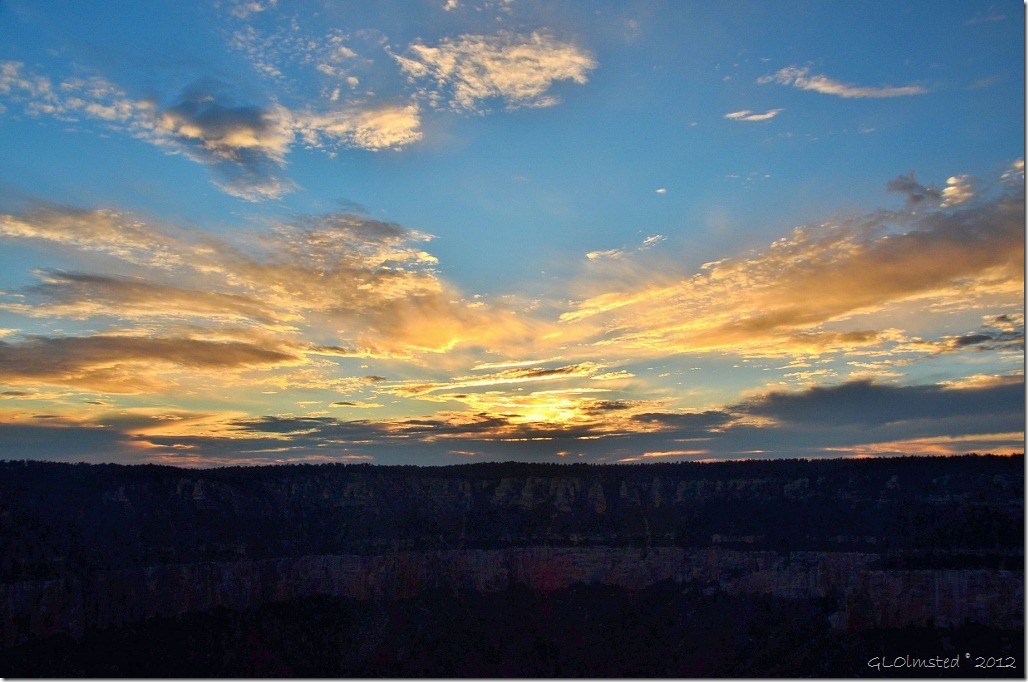 A quick walk west from the RV connects to the Transept trail along the western rim.  An obviously great place for sunset.

A forested trail with views into Transept Canyon and beyond to the Widforss Plateau.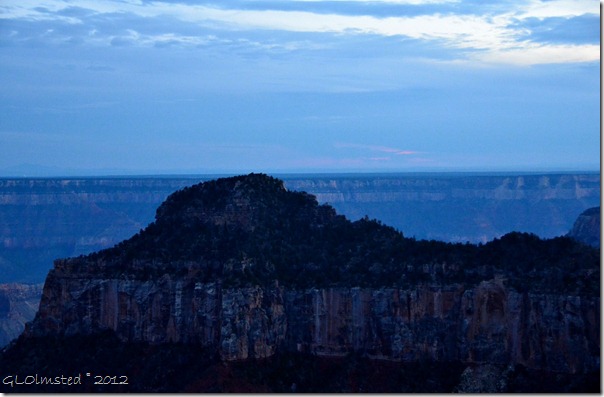 And if adventurous enough to carefully climb onto pillars of limestone just off the trail you feel suspend over the canyon for views past Oza Butte to the South Rim.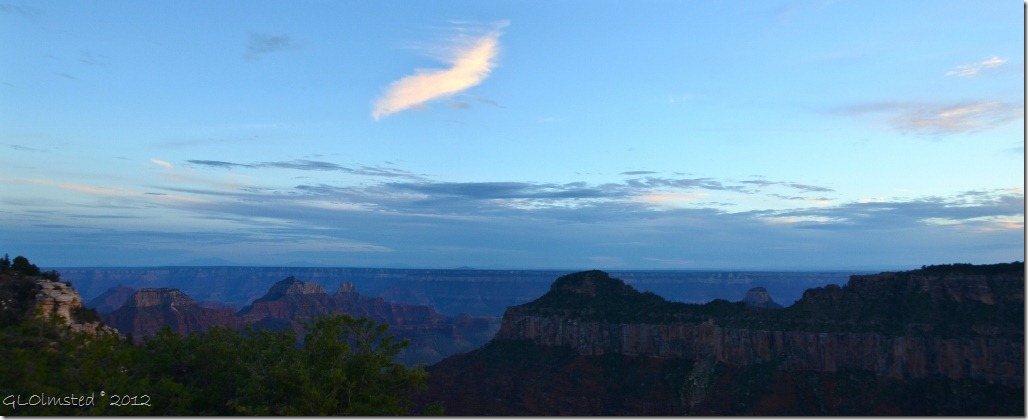 Even beyond to the shadows of the San Francisco Peaks and Red Butte rising above the horizon.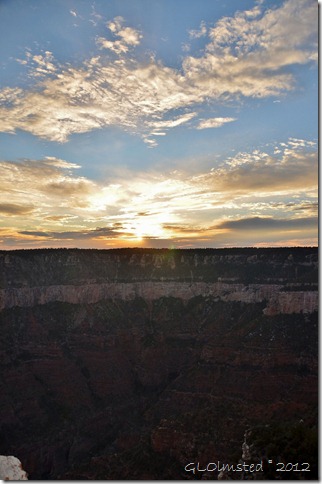 I made it to "Employee Rock"  which juts into Transept Canyon.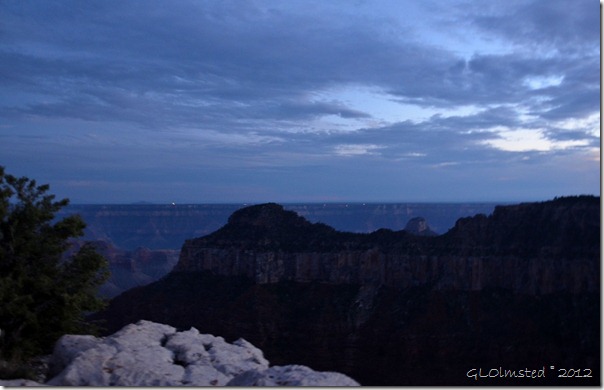 And stayed long enough to see the lights on the South Rim.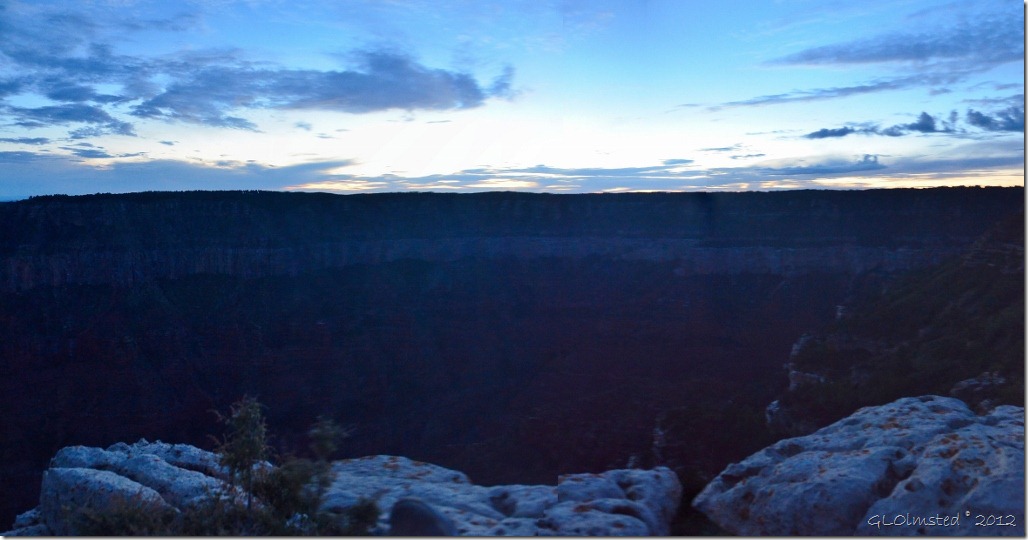 Sure glad for my headlamp climbing back off the rocks to the trail.

Then a moonlit night provided enough light to walk home.

For more sky views from around the world go to Sky Watch Friday.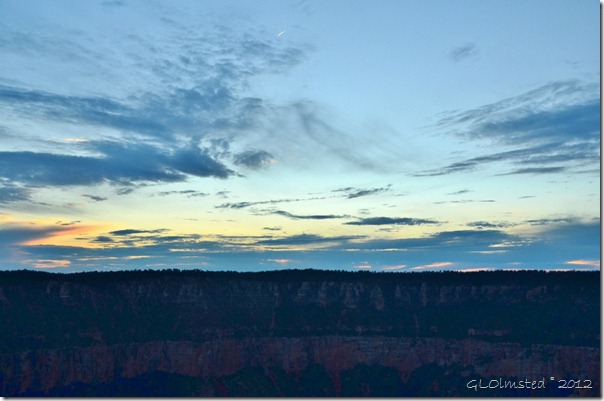 Just one more because I like the glowing contrail.
If you shop at Amazon please consider clicking below for the Amazon website. As an Amazon Associate I'll make a few cents on your purchase(s) at no extra cost to you. Put a few pennies in the winter travel kitty. Thanks for helping out.

Geogypsy is a participant in the Amazon Services LLC Associates Program, an affiliate advertising program designed to provide a means for sites to earn advertising fees by advertising and linking to amazon.com