Comments are part of what validates writing a post.  I think we all like to get comments.  Perhaps it's a boost to our egos.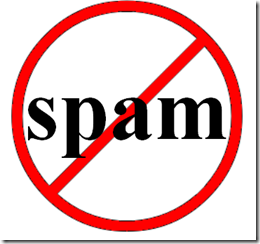 But spam is just a pain.
I use Growmap Anti Spambot Plugin and still have spam slip through and some viable comments go to spam. Don't really want to take the time to moderate comments. Made it so no comments are allowed on posts older than 30 days and on many posts where these spammers seem to go back to repeatedly.  Yet they also show up on new posts as well.
I'm using Comment Love with a check box to, supposedly, prove you're human.  You are human aren't you?  Still I get spam, lately about 40 a day.
I don't need background checks, reverse cell phone look up, people search or finders, advertising through back links on my site for free when they leave unintelligible comments with their link.  I need to add their URLs to the blacklist.
Do I add the word verification/captcha again?  Make it so only registered users can comment?  Would you sign up in some way to be notified of my new posts?  What do you do?  I treasure your comments, really I do.
If you shop at Amazon please consider clicking below for the Amazon website. As an Amazon Associate I'll make a few cents on your purchase(s) at no extra cost to you. Put a few pennies in the winter travel kitty. Thanks for helping out.

Geogypsy is a participant in the Amazon Services LLC Associates Program, an affiliate advertising program designed to provide a means for sites to earn advertising fees by advertising and linking to amazon.com