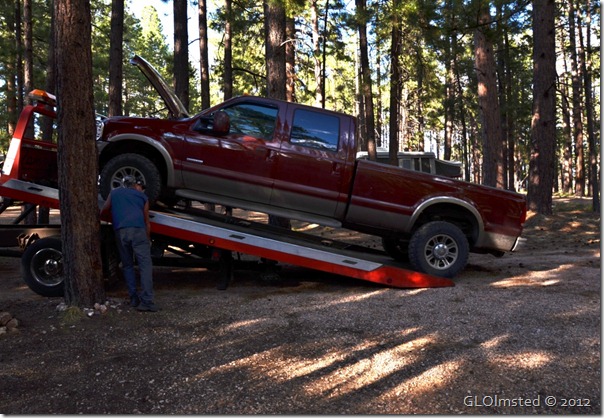 Did I buy a copper colored lemon?  This truck has been towed twice in the last three months and has cost many thousands of dollars in repairs.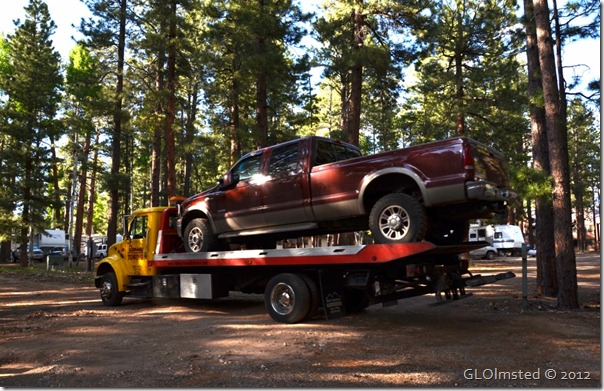 After spending my days off two weeks in a row at the mechanics while they looked for what's draining my batteries I thought the problem was solved.  But not so.  Yesterday it died and would not restart.  I spent two hours on the phone with Good Sam (my roadcare and towing insurance) trying to explain where I am.  I guess some folks don't know that the Grand Canyon is in Arizona.
Sure hope it gets fixed this time.
If you shop at Amazon please consider clicking below for the Amazon website. As an Amazon Associate I'll make a few cents on your purchase(s) at no extra cost to you. Put a few pennies in the winter travel kitty. Thanks for helping out.

Geogypsy is a participant in the Amazon Services LLC Associates Program, an affiliate advertising program designed to provide a means for sites to earn advertising fees by advertising and linking to amazon.com