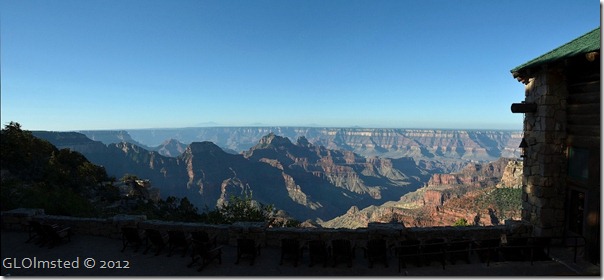 Good morning Grand Canyon!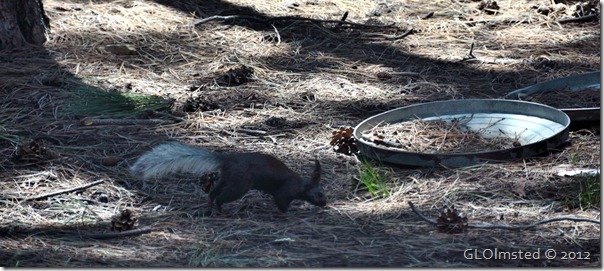 Watching the adorable Kaibab squirrel outside my RV window in the morning over coffee and blogs, a great way to start the day.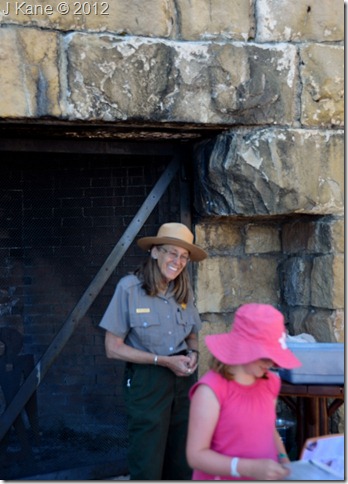 Helping Junior Rangers is always fun.  Someday, when I'm really old and grayer, I look forward to visiting a national park and be greeted by a grown up Junior Ranger at the visitor center.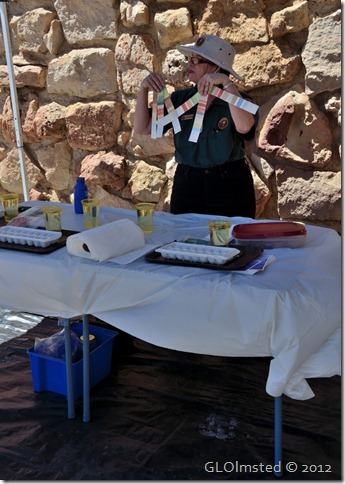 The first artist-in-residence (AIR) of the season, Nancy McKay, encourages visitors to participate in a painting study of the colors in the canyon.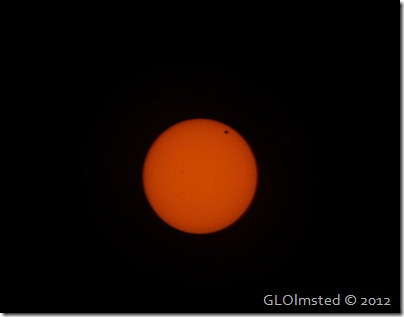 Mike and I watched three hours of the Venus Transit.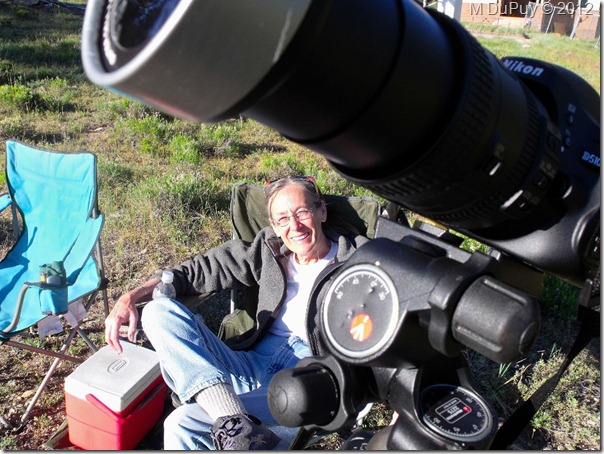 Kind of a slow process, but hey it was a once in a lifetime experience.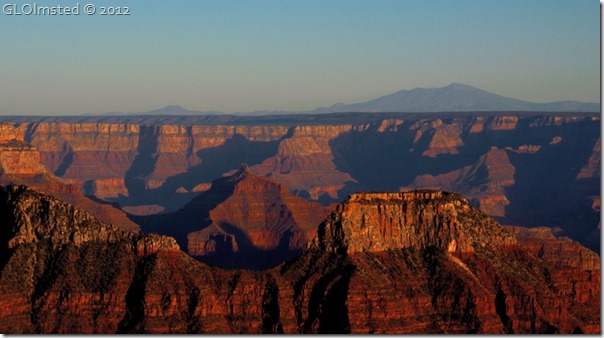 At the end of the day shadows creep up the canyon walls as the sun sets.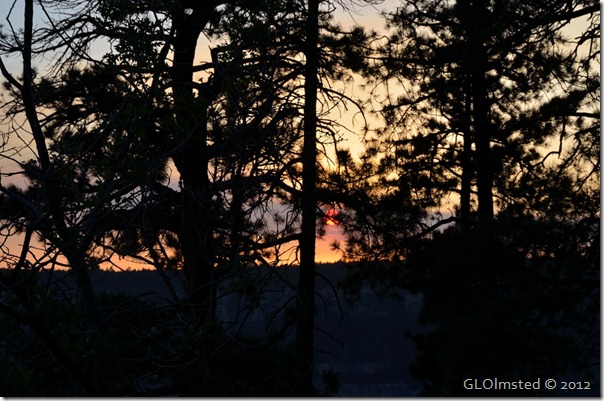 I enjoyed a thoroughly busy day at Grand Canyon's North Rim.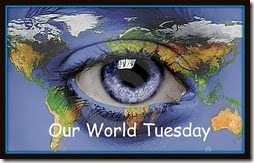 To view more of the world go to Our World Tuesday by clicking here.
If you shop at Amazon please consider clicking below for the Amazon website. As an Amazon Associate I'll make a few cents on your purchase(s) at no extra cost to you. Put a few pennies in the winter travel kitty. Thanks for helping out.

Geogypsy is a participant in the Amazon Services LLC Associates Program, an affiliate advertising program designed to provide a means for sites to earn advertising fees by advertising and linking to amazon.com