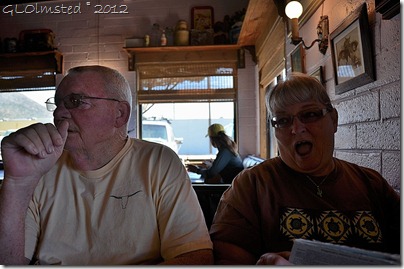 Ford had my truck done by 9:30 Wednesday so after breakfast at Miz Zip's with FabGrandma and Grandpa I picked it up to the tune of way-too-many-hundreds-$.  Fueled up, back to KOA to hook up the 5th-wheel and roll to Lee's Ferry.  So good so far except for the dent in my pocketbook.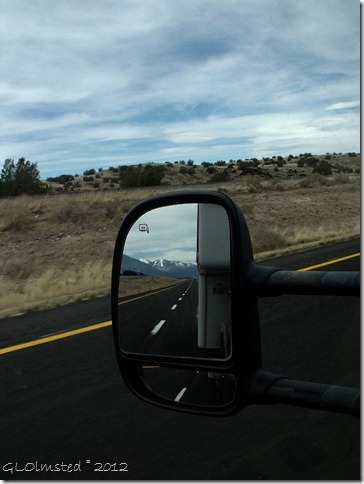 12:30 and I'm happily climbing north past Mt Humphreys and she's running good.  But as soon as I drop over the pass the engine begins to miss a bit.  If it was a gas engine I'd think a spark plug was bad.  And every time it hiccups a puff of black smoke shoots out the tail pipe.  This just doesn't seem right so I pull over and call Ford.  Bring it back in.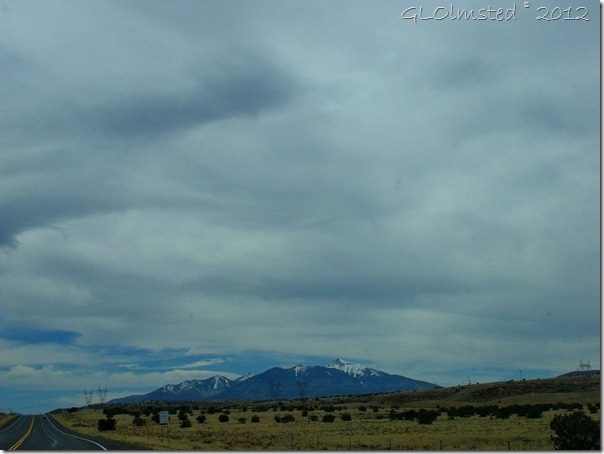 Great, now I'm towing my 34 foot house and have to find a place further up the road to turn this around.  Have I mentioned I don't back up well?  I head back over the pass.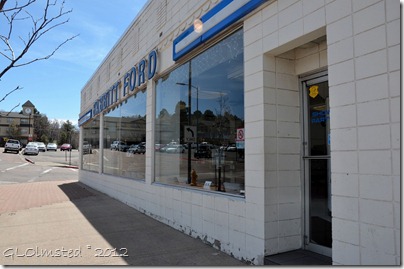 Bill from Ford said I could drop the trailer at their large body parts parking lot and then bring the truck in to service.  Instead I decided another night in Flagstaff would be the best idea instead of driving out close to dark so I returned to KOA and was back at Ford by 3pm.  Another EGR thing for only a few more hundreds and by 5 I was back home.
The cold has passed and so hopefully has the delay.
Think I can make it to the North Rim?
If you shop at Amazon please consider clicking below for the Amazon website. As an Amazon Associate I'll make a few cents on your purchase(s) at no extra cost to you. Put a few pennies in the winter travel kitty. Thanks for helping out.

Geogypsy is a participant in the Amazon Services LLC Associates Program, an affiliate advertising program designed to provide a means for sites to earn advertising fees by advertising and linking to amazon.com