Yippee!  Warm weather and spring means yard sales.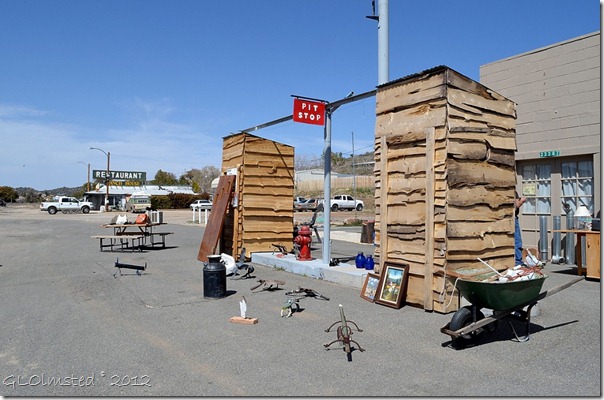 Even the fire hydrant is for sale
Those outhouses won't give you gas, or a seat either, instead they were built around the fuel pumps.  Skyline hasn't sold gas in a couple years and the building has been sold.  So they had a yard sale.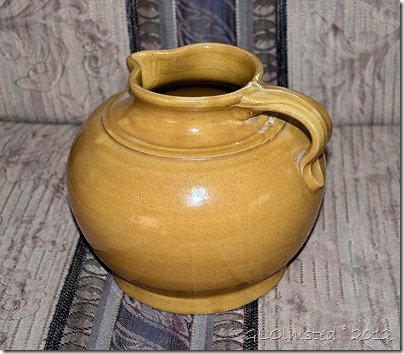 The owners collected many interesting items, amongst them this old ceramic pitcher for $10.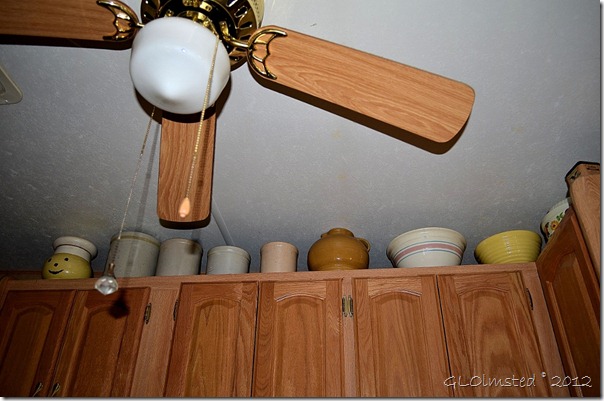 I collect more than just jewelry you know.  But I try not to get carried away with this heavy stuff and now I'm out of room.
What treasures have you collected lately?

If you shop at Amazon please consider clicking below for the Amazon website. As an Amazon Associate I'll make a few cents on your purchase(s) at no extra cost to you. Put a few pennies in the winter travel kitty. Thanks for helping out.

Geogypsy is a participant in the Amazon Services LLC Associates Program, an affiliate advertising program designed to provide a means for sites to earn advertising fees by advertising and linking to amazon.com